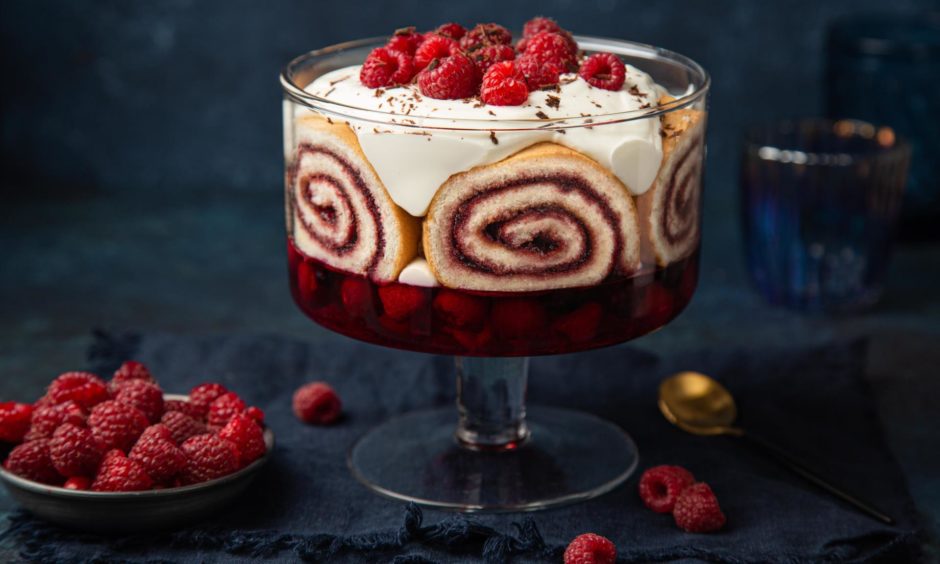 Clarification of the rules means alcohol can continue to be served in hospitality settings indoors as long as it's in food and not drink form.
Recent restrictions on the hospitality sector have sparked confusion over whether certain dishes that traditionally contain alcohol can still be served.
The first minister, Nicola Sturgeon, announced last week that all bars, restaurants and pubs across the central belt were to close and cafes remain open provided they didn't serve alcohol. Elsewhere, hospitality establishments can remain open indoors until 6pm but cannot serve alcohol, while outdoor eating areas can stay open until 10pm where alcohol can still be consumed.
Opinion was divided over the debate as to what made an eatery a cafe, in the hope that as many eateries across the central belt could remain open as possible under the new rules.
Now confusion has arisen over whether traditional dishes and indulgent drinks that traditionally contain alcohol – such as trifles, Irish coffees, sauces with a wine reduction and cranachan – can still be served under the new regulations.
Burning the Alcohol away just as @NicolaSturgeon has asked. Full new drinks menu is live. Still tastes like rum…. pic.twitter.com/MausCcx5P5

— ChefDeanBanks (@banks_chef) October 9, 2020
Chefs such as Dean Banks of Haar in St Andrews was taking no risks last week and posted a video of him burning off some rum for one of his creations, which would still allow the flavour but without the alcoholic content.
However, a spokesperson for the Scottish Government said that where alcohol is an ingredient in a dish, the food can still be served, but it cannot be added to a drink such as in the case of Irish coffee.
They said: "Food where alcohol is an ingredient or used in preparation is not restricted under the regulations. Irish coffees or any variation where alcohol is added into a beverage, would constitute an alcoholic drink and would fall under the definition of alcohol under the regulations which is taken from the current Licensing (Scotland) Act 2005."
Confirmation that traditional desserts and dishes that contain booze can still be served is welcome news for chefs and restaurateurs who have had to adapt their businesses many times over these past few months as the government has put in place a variety of different measures aimed at reducing the spread of coronavirus.
Many businesses have already adapted in the last few days, with new outdoor eating areas popping up to allow customers to enjoy a meal until 10pm.
When the going gets tough, Scottish hospitality gets creative – just don't forget to bring a blanket!