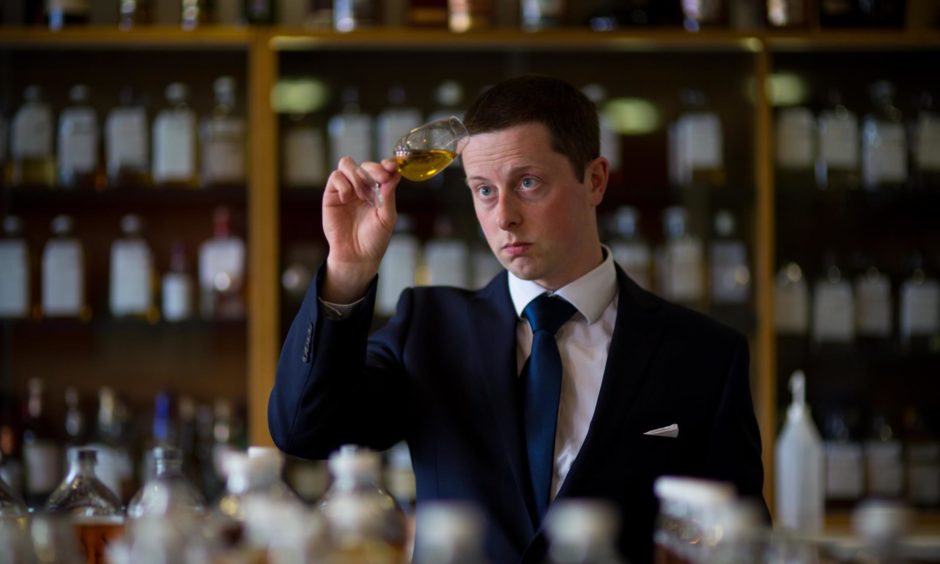 With our sense of smell and taste at risk now more than ever during the coronavirus pandemic, whisky brands are safeguarding staff to protect their future.
While the loss of smell or taste can also be associated with colds, allergies like hay fever, sinusitis and other things, it is also one of the symptoms of Covid-19.
With an industry dependant on nosers and tasters to be able to identify different smells and tastes of the variety of casks available, the whisky industry had to shield much of its distilling workforce due to fear they could become ill and lose years' worth of work in building up a sensory library.
With every staff's safety paramount, it was distilling teams more so who have been separated individually to ensure that the businesses still have expert sniffers to ensure their quality production processes are not jeopardised in any manner.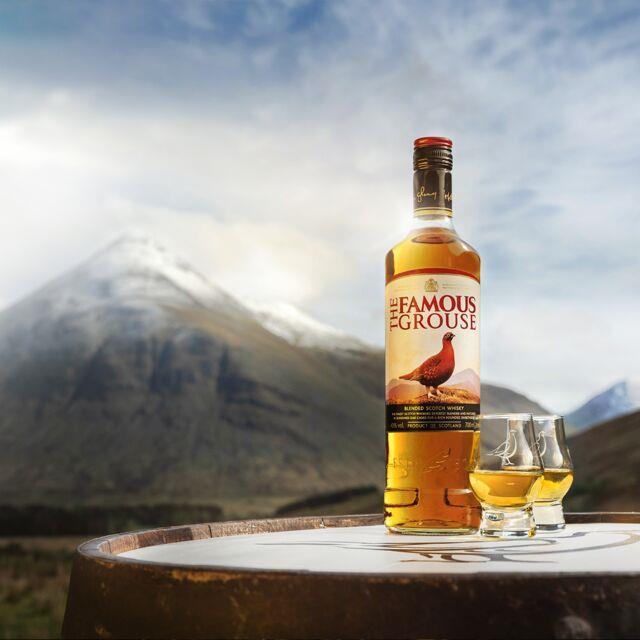 Working for Edrington, the privately owned international spirits firm based in Scotland, for the past 10 months, Calum Fraser is the master blender for The Famous Grouse and has spent the past seven months working from home and from the brand's blending room in Glasgow on his own to keep himself and the rest of the blending team as safe as possible.
Edrington is responsible for brands including The Famous Grouse, The Macallan, Highland Park, Brugal, Snow Leopard, The Glenrothes and Tequila Patrida.
Keeping staff safe
With nearly a decade of experience under his belt, Calum says Edrington has worked tirelessly to keep all staff safe during the pandemic.
He said: "The company hasn't prioritised any particular job role. Every employee within the business is set up to be safe and to limit and reduce any potential exposure to the virus. Yes it is important for me with my sense of smell or taste being lost, but the business has made sure everyone is keeping safe. It has almost been bespoke to each individual.
"We were one of the first companies to close our production sites for a week to make sure we had the correct measures in place and we are rotating in the sample room during the week so that not everyone is in the same room at the same time within the blending team. We've not all been together since the beginning of March and that is so minimise the potential that if someone did get it, the likelihood of the others getting Covid-19 would be minimal.
"We are adhering to the two-metre rule and for nosing and sampling we used to set up an array of samples and three or four people would have nosed the same glass. Now everyone gets their own glass. We've also created our own alcohol wipe and donated some to local care homes. It is odourless and helps sanitise everything as we go."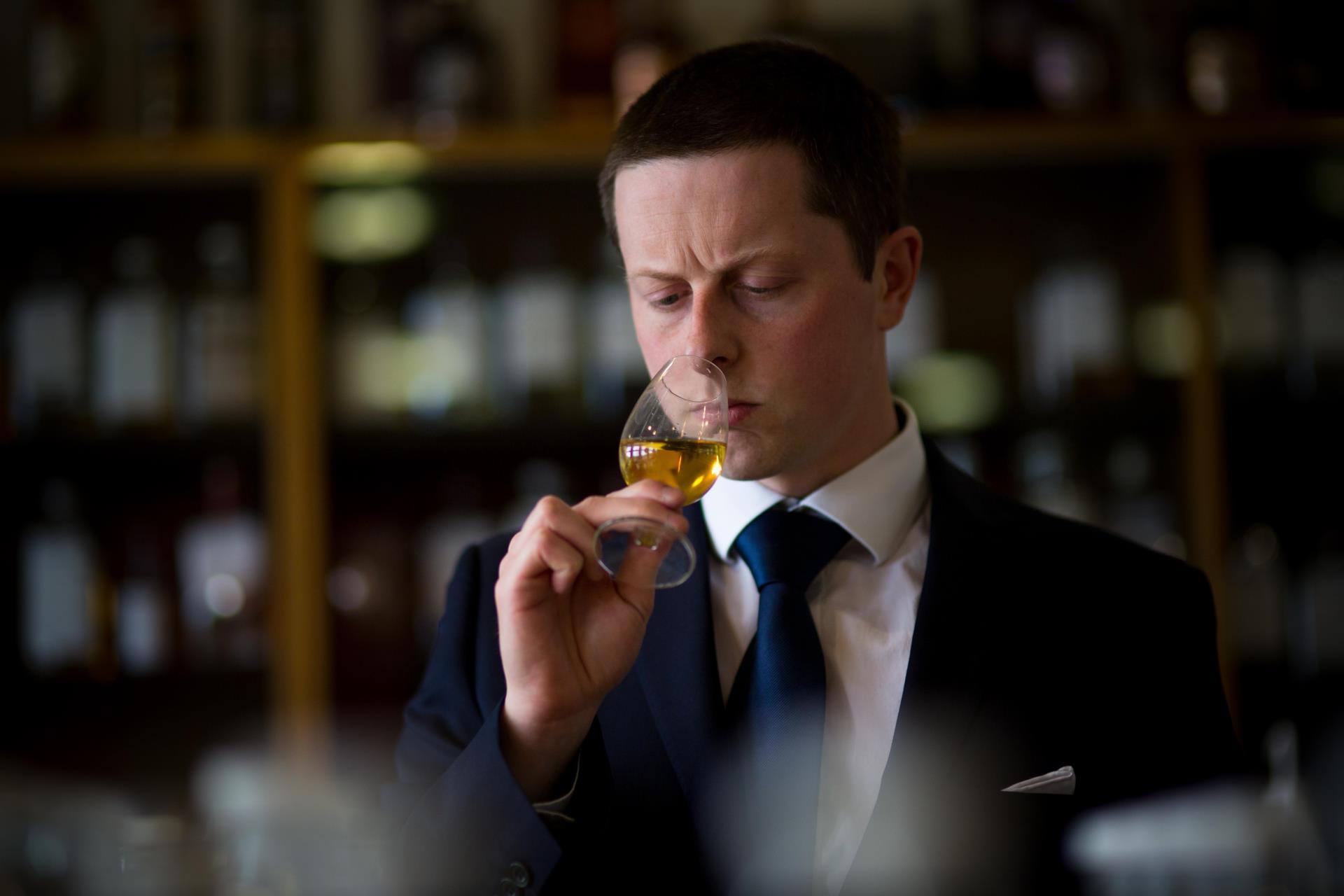 Celebrating its 125th birthday next year, The Famous Grouse is high on the agenda for Edrington to ensure its sales and promotions continue, so it is vital to have all staff responsible for the brand well and safe to make certain the whisky can continue to be produced to the highest level.
500 samples and counting
Nosing up to 500 samples a day, Calum says dedication to quality control is a must, even throughout challenging times.
He added: "Within the team at the 106 blending room, we cover The Famous Grouse, Highland Park, Glenrothes and Naked Grouse the blended malt. There's four master blender/whisky makers associated with each brand, and then there's two others within the blending team, too.
"We should all be able to help out in terms of nosing. In a typical day we could nose up to 500 samples from various parts of the process. For obvious reasons we wouldn't be tasting 500. If you were tasting 500 samples your mouth and palate would be exhausted very quickly and you wouldn't be able to detect flavours within.
"We'll nose new make spirit, mature aged spirit and bottling samples, too. One thing for the Famous Grouse is that we haven't changed our dedication to quality control throughout the pandemic. We nose every single charge of new make spirit which comes into the inventory, and will nose every single cask prior to blending. It is a very particular process."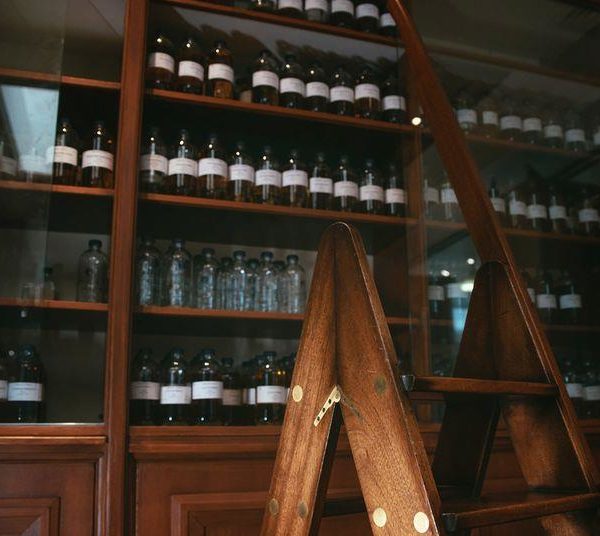 A nose in training
But how do you go around training your nose to be able to handle 500 samples of whisky in the one day? Reducing down the whisky to bring the ABV down is just one way Calum and his colleagues keep their noses in shape.
"We wouldn't nose the samples at a high percentage. Cask strength can be 50-60% ABV so we'd never nose it at that strength because the alcohol sting would anesthetise the nose. For every sample we know, we'll reduce it down to 20% alcohol with water. What that does is reduced the affect of the alcohol on the nose but still allows all of the flavours to come through. By doing that it allows us to be able to nose for longer," said Calum.
"We also wouldn't nose 500 consecutively. We would take a break to recalibrate the nose. I know some people nose coffee beans but I don't do that, I just take myself away to an area that will help me get my nose back on track.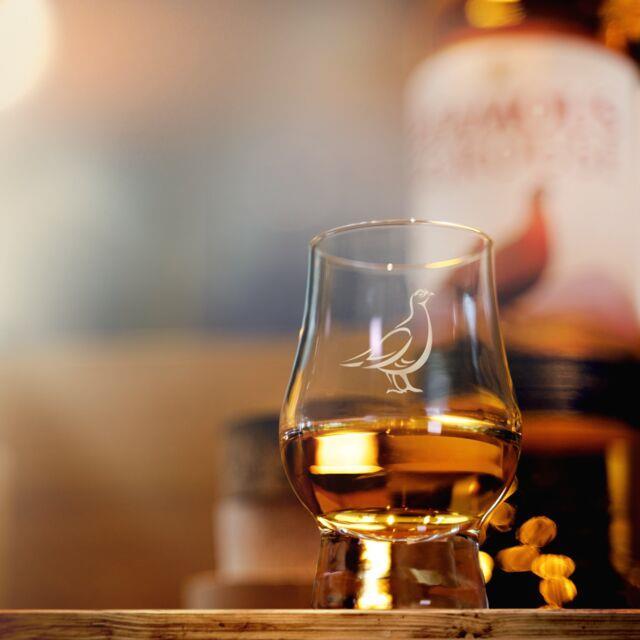 "Training your nose is a long process. I've been in the industry for nearly 10 years and a lot of it is building experience and exposure. I've probably nosed tens of thousands of samples. Subconsciously I'll have created a memory bank of all the flavours good and bad that can come through in samples.
"I was a chemist in my past career so I have been exposed to a lot of aromas from different chemicals so all of those aromas have helped build up my sensory memory bank and has made my nose pretty good at detecting different smells.
"Everyone has the capability of doing it and picks up different flavours. A lot of it is quite emotional. I love how some smells will take you back to memories in your life. I pick up a stewed fruit note quite a lot and that takes me back to my gran baking apple pie. Everyone has their own individual memories and there's loads of flavours in the blends to be explored."
An average day…
Used to working in the blending room most of the time, there is no average day for Calum as he is familiar with a variety of sectors within the business in order to keep on top of the different plans there are in motion for the brand.
He added: "There is no typical working day for me. Famous Grouse is proving to be really resilient just now so we've still got plenty of samples to work through. A typical day would largely involve using my nose. I nose spirits from different parts of the whisky and we'll nose the casks and will sample mature cask samples too. There's always future innovation ideas on the go too so I can be looking into cask trials as well. There's a huge variety and you're never bored in this role.
"Just now I'm spending more time at home, so it is just about prioritising my workload when I'm at the sample room. In my role I have meetings across the supply chain, our warehouse and distilling managers, and our marketing and brand team, too. We have also been running master classes for both our colleagues across the markets and our distributors across the world."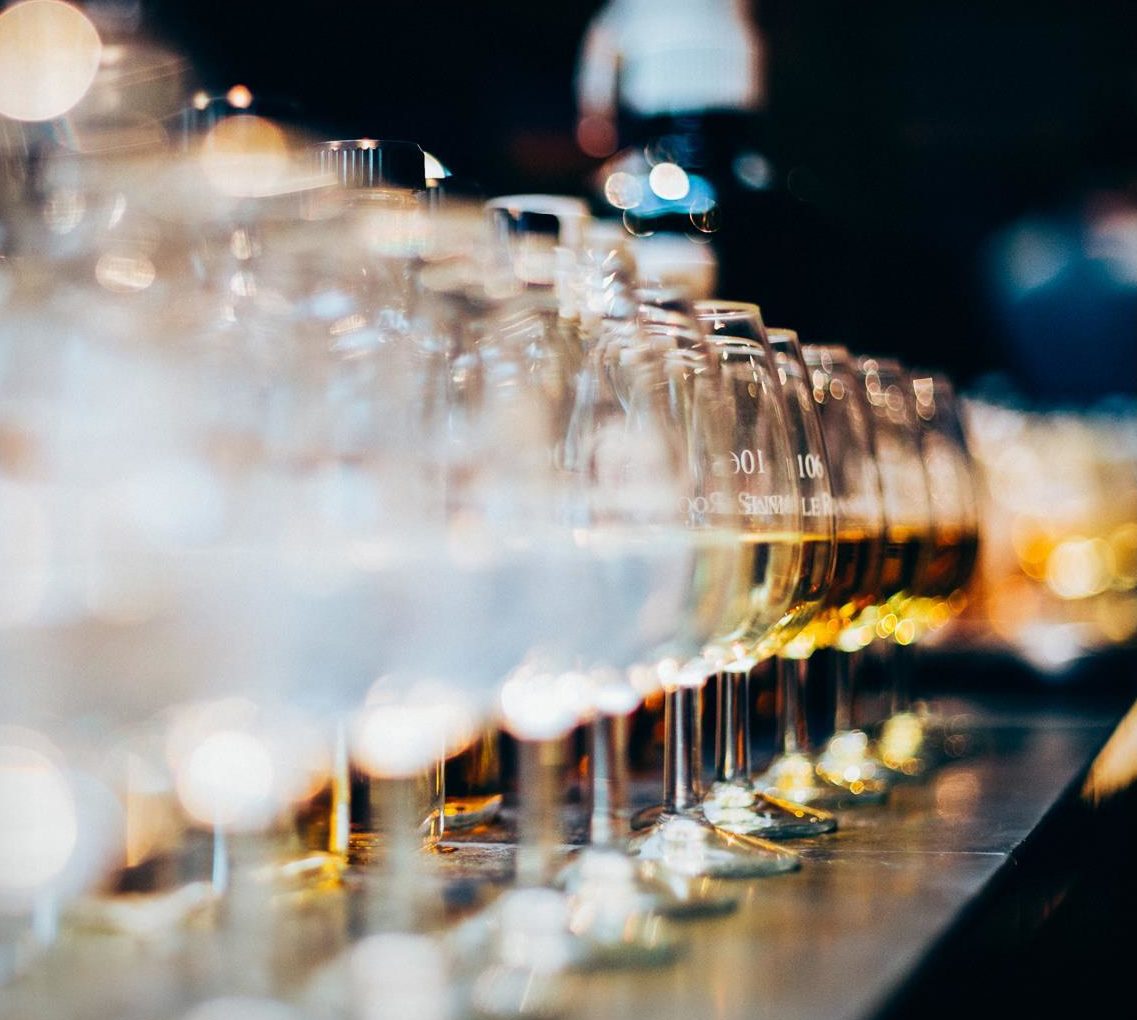 No-go's for nosing
When it comes to sampling and nosing a whole variety of whiskies it is important to look after your senses and not interfere with the flavours and aromas of the whiskies, too.
"I think if you had a vindaloo before sampling whisky I'd be questioning that. I wouldn't have strong flavoured food or drink at least two hours before I headed into work. I like coffee but I wouldn't drink it if I was nosing – I usually stick to water," said Calum.
"When we are in the sample room I don't wear aftershave and my female colleagues won't wear perfume. We try keep it an odour-free zone so there's nothing impacting on our sense of smell when we're nosing. We are rather strict about it so that we can protect the sample room as much as possible."
Top tips
"For me, I think in general it is important to try as many as you can, obviously responsibly, and try a variety of them to find out what you like. There's different ways to enjoy whisky. Neat, with ice, with water and there's cocktails too. You can really enjoy it any way you desire. It is all about trying different things and being open to the range of styles available. There's so many differentiations out there from the stills, casks, oak you use, and that sort of thing."