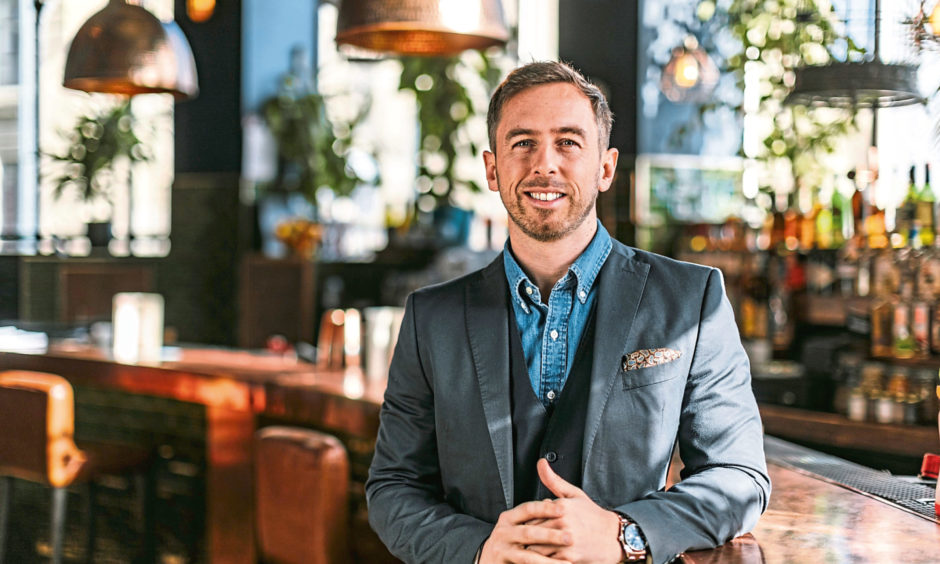 Food columnist Murray Chalmers' appreciation of good design and the way things look leads him to admire some of Dundee's coolest bars…
"Only a fool will not judge by appearance": Oscar Wilde. I know that people who endlessly quote Wilde are tiresome but often the sybaritic aesthete really did get it just right with the life hacks.
Since I was 12 I've been aware that the way things look really does matter. Clothes, hair, food and design – from milk bottles to nail clippers to cars and your living room – God is always in the detail.
I know how deeply superficial this makes me seem and yet if I am to drown in my own shallowness I have to be honest and say that appearances do matter a lot to me – and I think they matter to most of us, whether we admit it or not.
Even being normal is a statement and sometimes it's actually the biggest pose of all. It's the same for food – the way food is displayed and presented can have a direct influence on your enjoyment of what's on the plate.
Chalmers & Joy
Just before 1980, penniless, hopeless yet fabulous, I remember signing on at the unemployment benefit office in Gellatly Street and then going to the newsagent to buy Vogue magazine and then on to buy a record from Chalmers & Joy.
My mum would go nuts as I used to baulk at even giving her money for my food, reasoning that my dole money should be spent on teenage necessities like clothes, Boots No 7 foundation, Kouros aftershave, records and books.
And also, what even is food when you're young? It's really just an inconvenience that gives you spots and constantly threatens to make you not thin. I mean, what recalcitrant teen needs THAT?!
Naturally people thought I was a poser and a precocious little brat – which I was, but I glowed with pride that I was always a fashion forward precocious little brat.
Sense of cool
Pop music informed my sense of cool and thus I caught a bus that is still always heading for the new, albeit now with the benefit of a free bus pass.
If David Bowie taught my generation to pose then Siouxsie and the Banshees taught me how to exude froideur like my very life depended on it.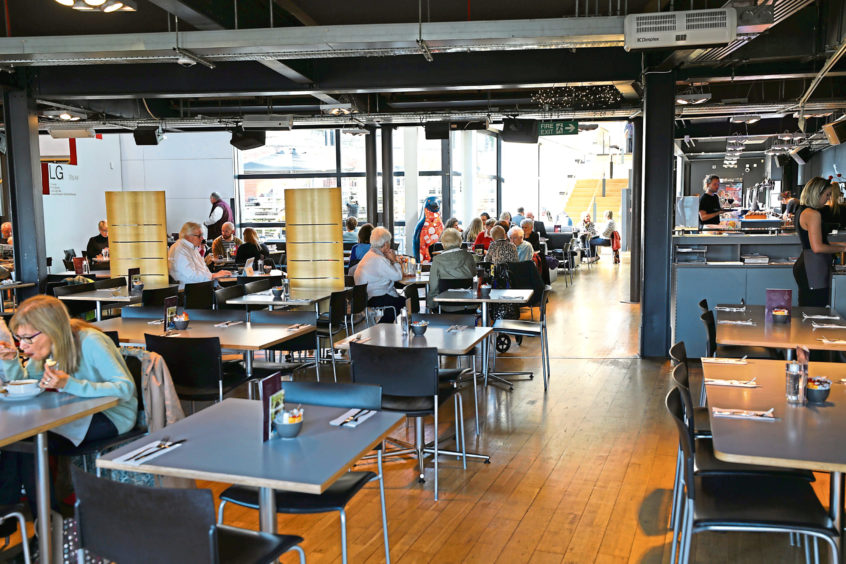 Sometimes it did because Dundee was a violent place in the 1970s and 80s. The day when I wore a BodyMap skirt on the bus into town is the day I escaped certain death only by my own guile; this incident even got me a mention in Lorraine Wilson's excellent book about Dundee music, Take it to the Bridge, more than three decades later. Back then it was all about the look.
While time has now added meat to the bones and baldness to the pate, I still do appreciate a well-designed object and, especially, a restaurant, bar or shop that has vision and a genuine buzz around it.
We've just returned from our second visit this week to Jute at the DCA and there's a reason for our loyalty. Quite simply, the place just works.
Firstly, you feel infinitely better about the world when those sliding doors open and you start to descend that deep staircase, so deep that a blind date could well be over before it's begun (to my shame I base this story on personal experience and the horrific realisation that the person slowly descending to meet me just wasn't really the ticket).
This room just looks good – exposed ducts, great lighting (so important), excellent acoustics and a sense that glamour is not only within your grasp but that also you might actually be part of the glitz yourself.
There's a buzz about this place that nowhere else in Dundee has and I think it's because it feels truly metropolitan, like it could be a happening environment in any creative city.
Promise
I'm afraid to say that Jute makes so many other Dundee restaurants feel provincial, like they're playing to the lowest common denominator. Jute feels heady with promise, like a conduit to your next great idea.
It's a great mix of people and you're happy to be part of what very much feels like a scene – but a scene that welcomes all.
The food at DCA is great – just the kind of brasserie type fare that befits a top-class arts establishment. Service is equally ace, especially if Will is on duty.
I'd say he's the best waiter in town because he just gets it – he knows that you basically want a drink in your hand and some bread and olives down your neck within five minutes of sitting down. The rest then just flows.
Another notable bonus point is the variety and standard of dishes suitable for vegetarians and vegans, whose numbers are due to make up a quarter of the UK population by 2025.
This is a fact you just wouldn't know from a lot of local restaurants where vegetarian offerings are often pitiful and based on the same cheap ingredients like butternut squash, gnocchi and lentils, served at a disproportionately high price point. Enough already!
DCA director Beth Bate acknowledges Jute's wide appeal: "Jute Cafe Bar is such a key part of DCA's offer and an important part of Dundee's social and community life. Jute really does cater for everyone and it also feels pretty neighbourly, which is pretty special in a city."
So Jute at DCA definitely is the coolest restaurant in town by a huge margin. But what about bars?
When you talk about hip bars in Dundee all exquisite cocktails really lead to one man – Phil Donaldson. When Phil opened the "secret" Draffens, it's fair to say that he completely changed the bar scene in Dundee.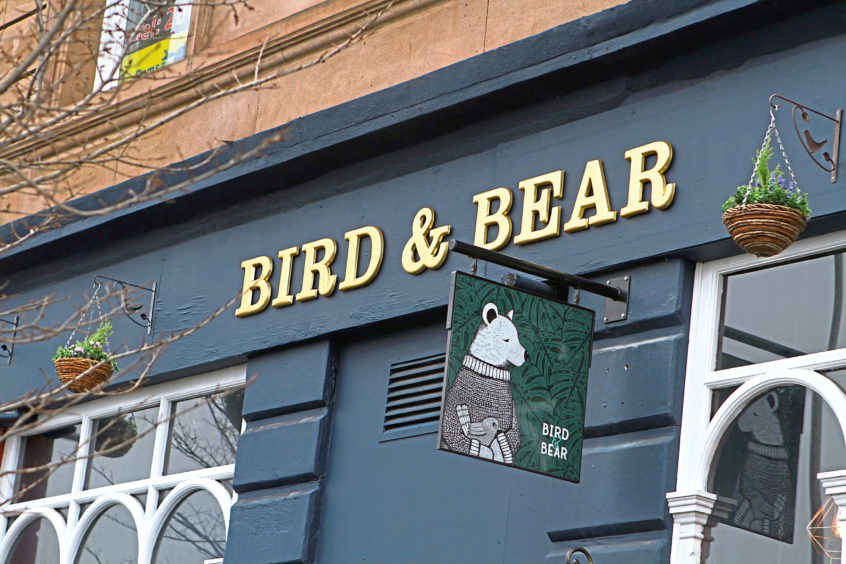 For me it was a revelation; I'd lived in London for 40 years and thought I'd seen it all in terms of private members clubs, pop-ups and underground bars. Draffens was better than all of them.
How did Phil hit upon the idea of a secret bar in such an unlikely location (the bar is down a very urban alleyway, all bins and back doors, and there's no sign)?
Couttie's Wynd
Rather downplaying it, he says: "I always used to walk up Couttie's Wynd and imagine there was a hidden bar through one of the doors between the bins. I made some enquiries into a few of the surrounding premises and found the perfect basement to create Draffens."
This takes a remarkable vision. Couttie's Wynd looks very much like part of an old Dundee many would like to forget, but luckily for us all it was preserved.
To look up and down it is to look at our history. Thus to walk down this alleyway to find a 1940s speakeasy serving amazing cocktails in the basement of an old Dundee department store is frankly unbelievable.
Even if Draffens was the only bar Phil Donaldson created, he could rest on his laurels. But then amazingly Draffens was eclipsed by the immaculate King of Islington rum bar on Union Street – easily an equal to the legendary Fumoir at Claridges and the bar at Chiltern Firehouse, both in London.
I asked Phil how he worked on turning his conceptual ideas into such intoxicatingly transformative spaces.
"When creating a new venue I firstly figure out what the market is missing and see if I can create a concept which makes viable business sense. After that point myself and my team fully submerge ourselves into the culture of that concept," he said.
"For example, when we opened The Blue Room, which is an Italian style aperitivo bar, three of us spent some time in Turin which is the home of the aperitivo. There we learned the intricacies from how we were served in bars to the music they played, and everything else.
"Many different things other than the product set the tone of an inviting bar and restaurant. The style of furniture, level of lighting, the greeting at the door, the cutlery, the position of the bar… all these things matter.
Receptive
"Locals in Dundee have been incredibly receptive to our venues and what we do. We have clearly introduced new ideas and products that perhaps weren't on offer at other Dundee venues but we have tried to gently educate and broaden the drinking culture, rather than alienate ourselves.
"Covid has affected our business dramatically and we are adapting weekly, if not daily. We were very responsive and sought help from the council on creating outdoor spaces, and they were very helpful.
"We currently have only two out of eight venues open and operating (Gracies and Bird & Bear). If anything this will make business owners, especially in hospitality and retail, incredibly resilient.
"Our plans for Dundee are of course to get all venues back open and operating efficiently but, in terms of new projects, we are on the verge of opening the Italian-inspired Franks which will replace the Bubu café.
"Franks will offer handmade pasta, small plates, a perfectly curated, well-priced wine list and quality coffee. The venue will be open seven days a week, from noon until midnight.
"Global design definitely plays a factor in our venues. I hate to use the word trend but you need to work it into a design that's also timeless where possible.
"But really, nothing makes me happier than seeing people from all walks of life use our venues, from a young couple on their first date to two old blokes at the end of the bar."
Currently Draffens and the King of Islington are closed.
Jute Cafe Bar at DCA. 152 Nethergate, Dundee, DD1 4DY. 01382 909246. jutecafebar.co.uk
---
More in this series:
MURRAY CHALMERS: Exploring the art of dining out alone and how you can master it too
MURRAY CHALMERS: Overcoming a fruit fly infestation and a venture to the fare sights of Newport