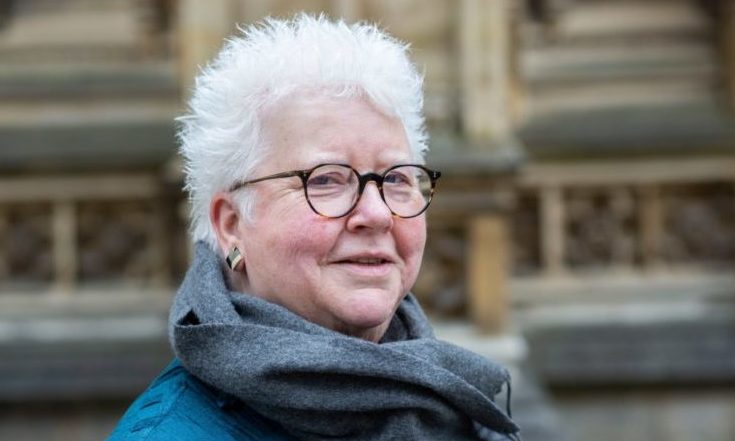 The crime writer made the revelation in a new collection of stories from women who are experiencing or have been through menopause. Here, we look at the science behind it.
Finding natural solutions to help ease your way through the menopause is a high priority for a lot of women at that time of life.
The symptoms can range from hot flushes, to night sweats, anxiety and mood swings to difficulty sleeping and even memory problems.
And while women's experiences of menopause can vary, few report coming through it without any issues.
Treatments include hormone replacement therapy (HRT) and oestrogen creams, with diet believed to play an important part.
Now, Kirkcaldy-born crime writer Val McDermid, has added to the list of potentially beneficial nutritional therapies by revealing her partner's symptoms improved after drinking Indian pale ale (IPA).
The writer made the revelation in a new collection of stories from women who are experiencing or have been through menopause, written by presenter Kaye Adams and her co-author Vicky Allan.
Other contributors to the book, Still Hot!, include the artist Tracey Cox, presenters Carol Smillie and Anthea Turner, Trinny Woodall and Lorraine Kelly.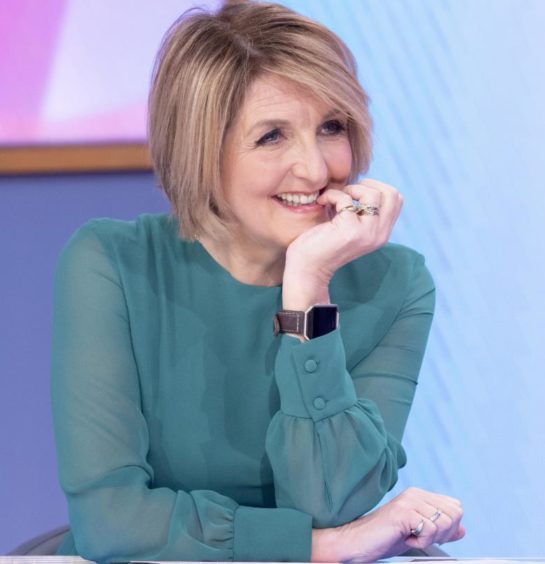 In an extract published in The Sunday Times, Val McDermid revealed: "We had a very interesting experience last year with my partner, who is currently menopausal. We were in New Zealand for two-and-a-half months and after about a month she said: 'My menopausal symptoms seem to be so much easier here.
"She was discussing it with a friend of hers who is a medic and he said: 'Have you been drinking the beer?' Apparently IPA — which is the principal beer in New Zealand — and especially unpasteurised IPA has a lot of phytoestrogens in it. So there is a strong supposition that it could have a very positive effect on the menopause. So keep drinking the beer! My partner has discovered non-alcoholic IPAs, now a regular feature of our evening meal."
What does the science say?
IPAs (Indian Pale Ale) are made using hops which carry plant-based compounds known as phytoestrogens. These compounds have been marketed as a natural alternative to oestrogen replacement therapy. They're present in soybeans, which is why soya, too, is suggested as being beneficial for women experiencing menopause.
Several years ago men were warned that drinking IPAs could contribute to "man boobs" because of their phytoestrogen content. But though that may have been a negative for affected males, it was a positive for women struggling with their hormones.
And while heavy drinking of alcohol has been linked with multiple health risks, moderate drinking of beer could be beneficial. As Val McDermid herself points out, alcohol-free versions are available and are at least just as good for menopause.
The results of a study carried out in Spain and published in 2012 looked at the effects of non-alcoholic "hoppy" beers. The researchers found that women who drank the beers with dinner had lower levels of anxiety and better sleep quality.
Drinking alcohol has been shown to increase anxiety levels and disrupt sleep quality, suggesting non-alcoholic options could be best for the insomnia that often accompanies menopause.
Menopause and phytoeostrogens
Menopause is caused by changes in the balance of hormones, with the ovaries producing less oestrogen and progesterone, the two key hormones that control the reproductive system.
According to the NHS website, menopause (when a woman stops having periods completely) usually occurs between 45 and 55 years of age, with the average age for a woman to reach the menopause in the UK being 51.
Symptoms can begin months or years before women stop menstruating and include night sweats, hot flushes, vaginal dryness, difficulty sleeping, low mood, anxiety, and reduced sex drive.
Eating a healthy and balanced diet is thought to play an important role in managing symptoms, and phytoestrogens appear to be particularly beneficial. If you're eating a healthy diet of fruits, vegetables, legumes (such as peas, lentils and beans) and some grains, you will already be eating them.
In addition to IPA drinks and soya-based foods, other notable sources of phytoestrogens include broccoli, carrots, coffee and tea, evening primrose oil and oranges.
Studies suggest phytoestrogens can also help prevent the bone-density loss in ageing women that is linked to menopause, with oestrogen known to help maintain normal bone density.
The web is awash with great recipe ideas for phytoestrogen-rich dishes and snacks, including Liz Earle's "menopause cake".
Looking for some healthy treat ideas? Liz's dried fruit and spelt menopause cake is packed with naturally occurring phytoestrogens, the oestrogen-like compounds found in soya, linseeds and some dried fruits. Find the recipe here: https://t.co/mN7O5fv6Yw pic.twitter.com/xu7CWBYuTQ

— Liz Earle Wellbeing (@LizEarleWb) January 14, 2018
Non-alcoholic IPAs
Most of the major supermarkets now carry alcohol-free IPA options. There are also several Scottish brewers producing alcohol-free IPAs to try out, including Ellon-based Brewdog, which offers this 0.5% Punk drink (carried by a couple of the major supermarekts), alongside their Nanny-State alcohol-free hoppy ale.
Edinburgh-based Jump Ship Brewing, which is dedicated to producing alcohol-free beers, also has a 0.5% Flying Colours pale ale.
Another Edinburgh-based alcohol-free brewer is Coast Beer which produces a range of IPAs available in mixed and single cases.
Read more on plant power..
Gut doctor on why adding more fibre to your diet could transform your health