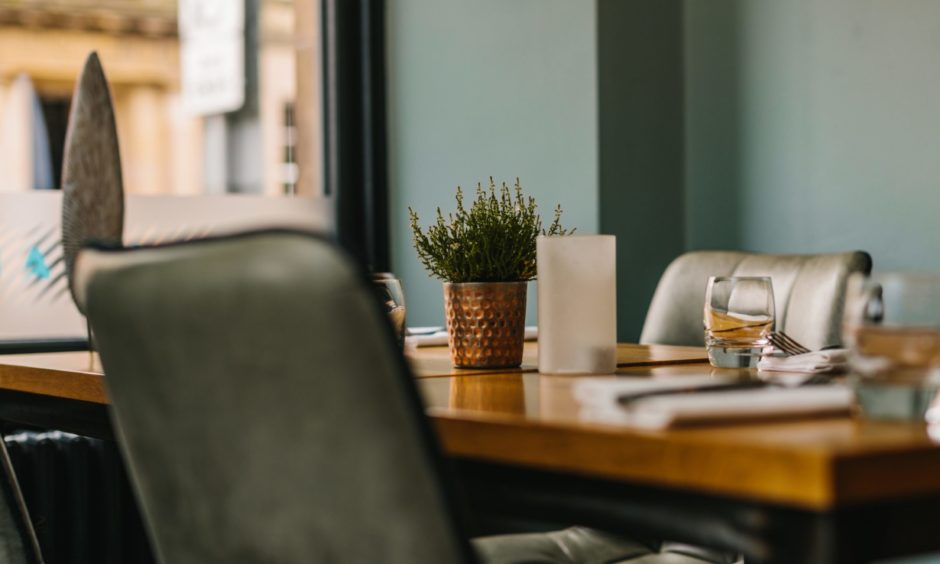 The foodies have spoken – here are the top 10 best restaurants in Fife to eat and drink in the region, according to customers.
If you want to get a sense of an area's culinary scene, you need look no further than TripAdvisor reviews. 
Be it for lunch, dinner, a snack, brunch or a coffee, there are many lists on TripAdvisor that you can tailor to your needs.
Below, we've collated the top 10 of all types of restaurants in Fife, based on the number of five stars they've received out of all their reviews from customers past and present.
Due to recent coronavirus restrictions, several of these restaurants may be temporarily closed, offering takeaway only or operating under reduced hours so it's best to check their websites or social media pages for more information.
You can look at the TripAdvisor list here, which matched up with the list below at the time of writing.
---
Best restaurants in Fife
10. Everest Inn
Address: 78 Hospital Hill, Dunfermline KY11 3AT
Tel: 01383 840 400
Website: www.everestinndunfermline.com
TripAdvisor rating: 4.5/5 of 728 reviews
Profile: This Indian and Nepalese restaurant in Dunfermline makes it to number 10 on the list, having received consistent five star reviews over the past few months.
With special diet alternatives available, including vegetarian, vegan and gluten free, the restaurant also has an option for customers to order for delivery or pick-up via their website.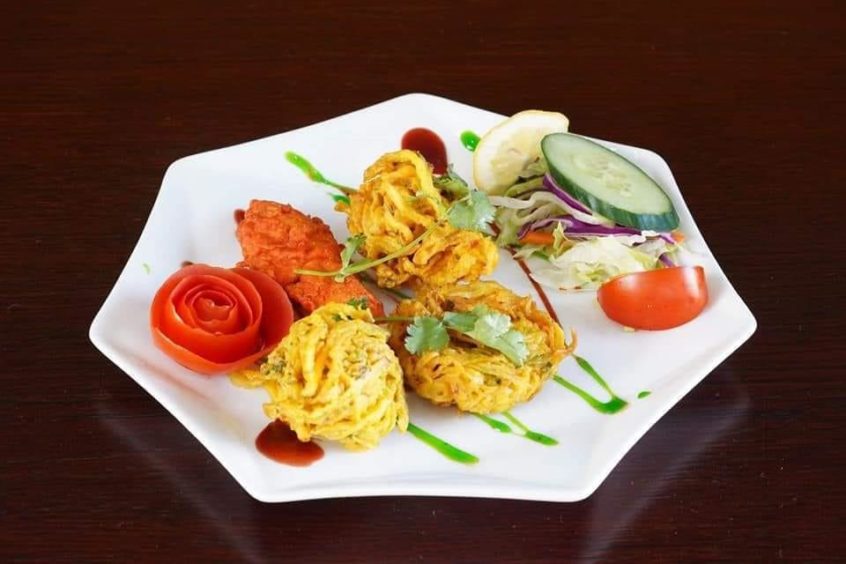 ---
9. The Bonnybank Inn
Address: Cupar Road, Bonnybank, Leven, Levenmouth KY8 5SX
Tel: 01333 351 963
Website: bonnybankinn.co.uk
TripAdvisor rating: 4.5/5 of 515 reviews
Profile: A Mexican restaurant in Leven, the Bonnybank Inn is a popular eatery offering up the finest in Mexican cuisine.
Vegetarian and vegan-friendly options are also available, with the restaurant operating a takeaway service in the evenings, to meet recent government guidelines.
---
8. Ostlers Close
Address: 25 Bonnygate, Cupar KY15 4BU
Tel: 01334 655 574
Email: bookings@ostlersclose.co.uk
Website: ostlersclose.co.uk
TripAdvisor rating: 5/5 of 254 reviews
Profile: Hidden down a narrow lane, a few doors down from number 7 on the list below The Courtyard lies restaurant Ostlers Close, owned and run by husband and wife team Amanda and Jimmy Graham.
With an elegant and modern dining room, menus are based on local and seasonal ingredients and they cater for special dietary requirements, including gluten free, lactose free and vegetarian.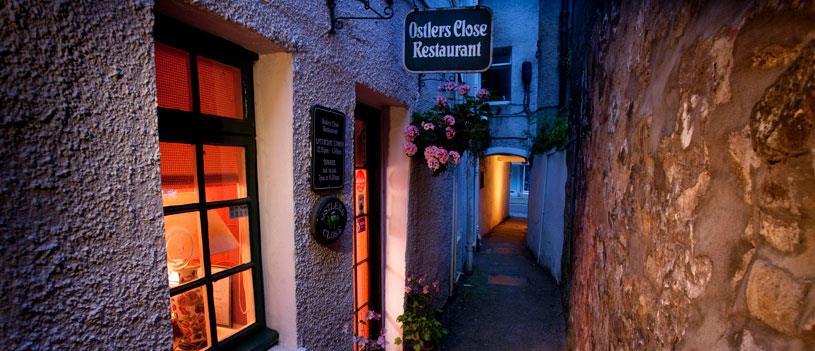 ---
7. The Courtyard
Address: 29A Bonnygate, Cupar KY15 4BU
Tel: 01334 650 505
Email: thecourtyardcupar@outlook.com
Website: thecourtyardcupar.co.uk
TripAdvisor rating: 5/5 from 149 reviews
Profile: A relaxed setting, offering great food. The Courtyard Cupar restaurant is popular with locals and tourists alike and is open from Tuesdays to Saturdays for anyone who wants to get their fix of local produce in German-style dishes.
Their menus change regularly so keep an eye on their Facebook page for the latest offerings.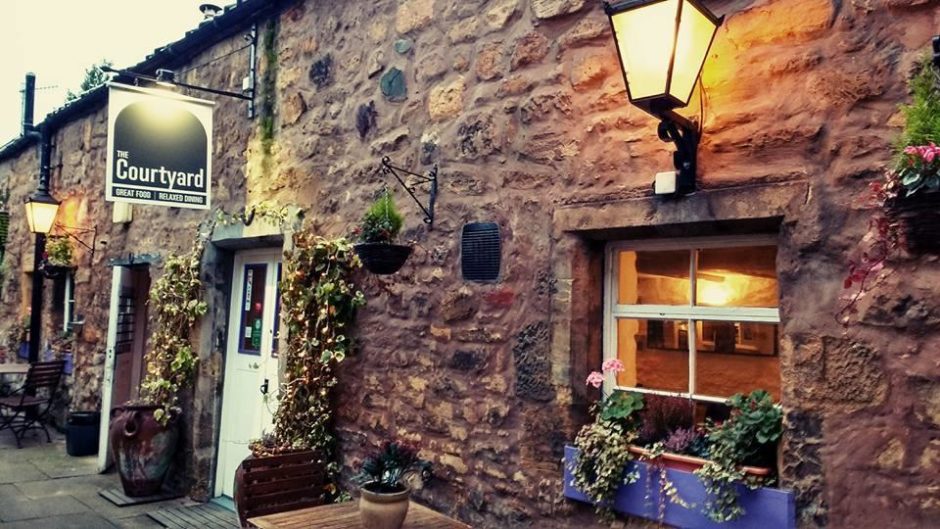 ---
6. The Clock Tower Cafe
Address: 15a High Street, Pittenweem KY10 2LA
Tel: 01333 313 111
Website: www.facebook.com/TheClockTowerCafe/
TripAdvisor rating: 5/5 from 134 reviews
Profile: A local family-friendly cafe in the picturesque town of the East Neuk's Pittenweem, The Clock Tower Cafe offers up several delights for lunch and breakfast throughout the week, with alternative options for some dishes available for vegetarians and vegans.
A nice and cosy retreat for the upcoming winter months, the cafe recently moved to its winter hours of 10am-4pm.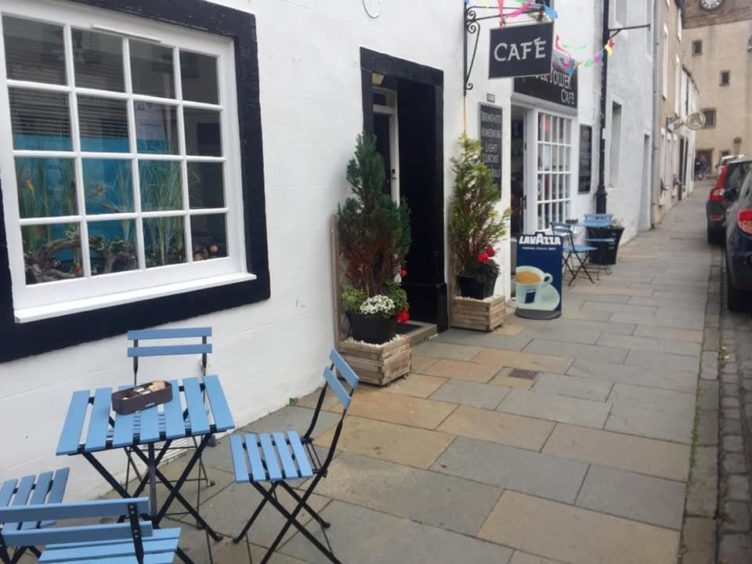 ---
5. Dhoom
Address: 19-21 New Row, Dunfermline KY12 7EA
Tel: 01383 223 340
Website: dhoomuk.co.uk
TripAdvisor rating: 5/5 from 248 reviews
Profile: Priding themselves on their Indian streetfood, Dhoom has risen to be one of Dunfermline's foodie hotspots after opening in October 2018.
The restaurant is also well known for its swing seats (not the election kind) and for catering for all types of diets, including nut allergies, gluten and dairy intolerances, as well as offering up vegan and vegetarian alternatives to some dishes.
---
4. The Cellar
Address: 24 East Green, Anstruther KY10 3AA
Tel: 01333 310 378
Website: www.thecellaranstruther.co.uk
TripAdvisor rating: 5/5 from 497 reviews
Profile: Considered to be one of Fife's most iconic restaurants of late, chef Billy Boyter's restaurant The Cellar in Anstruther was the first he opened after working in several of Edinburgh's Michelin-starred restaurants.
Hosted in a series of refurbished cottages with exposed beams, stone walls and wood-burning stoves, it has that cosy feeling, no matter what time of the year you visit.
One review from the beginning of October titled "Best Meal I've Ever Had", tells you all you need to know about this East Neuk nook.
---
3. Cobbies Bar & Kitch-Inn
Address: 32A Tay Street, Tayport DD6 9BG
Tel: 01382 552 011
Website: www.cobbiesinn.co.uk
TripAdvisor rating: 5/5 from 251 reviews
Profile: Dog friendly and close to Tayport's harbour, Cobbies makes a great place to stop for lunch after a morning walk along the shore.
With a beer garden in tow and only a 10-minute drive to Dundee and 15 minutes to St Andrews, the "Kitch Inn" offers a selection of home-cooked, family-friendly meals that are perfect for warming your cockles on a brisk autumn day.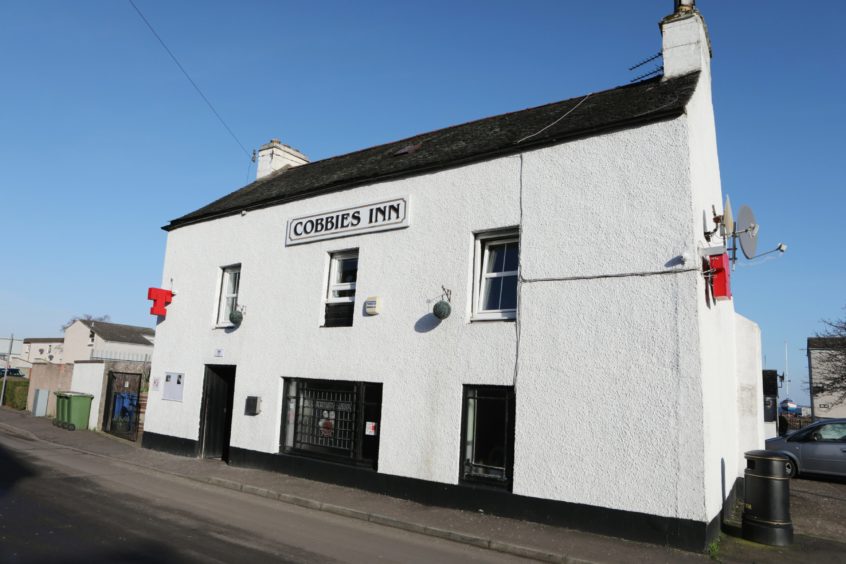 ---
2. The Grange Inn
Address: Grange Road, St Andrews KY16 8LJ
Tel: 01334 472 675
Email: grangestandrews@gmail.com
Website: thegrangeinn.com
TripAdvisor rating: 5/5 from 692 reviews
Profile: Situated in a 17th-Century converted farmhouse, the restaurant at The Grange Inn overlooks St Andrews Bay and the town itself.
Chef proprietor John Kelly creates his menus with fresh and local produce in mind, with options also available for vegetarian, vegan and gluten-free diets.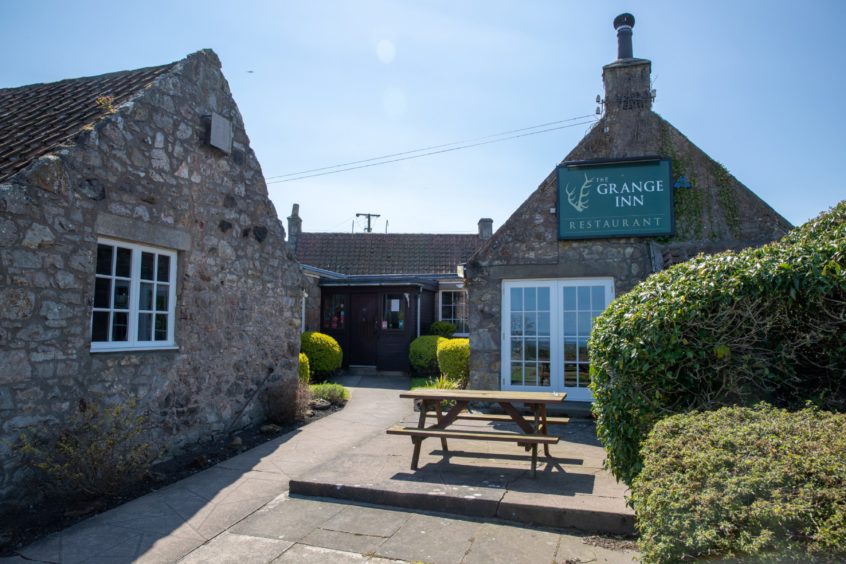 ---
1. HAAR
Address: 127 North Street, St Andrews KY16 9AG
Tel: 01334 473 387
Website: www.haarrestaurant.com
TripAdvisor rating: 5/5 from 503 reviews
Profile: The flagship restaurant of MasterChef: The Professionals finalist Dean Banks, Haar has made its mark on Fife's food and drink scene.
With a focus on local and seasonal produce, Haar pitches itself as "a sensory experience like no other".
Over lockdown, Dean has also been offering up his fine dining experience at home, called HAAR at Home, and recently opened a fish and chip shop called HAARBOUR which sold 150 suppers in its first hour of opening.