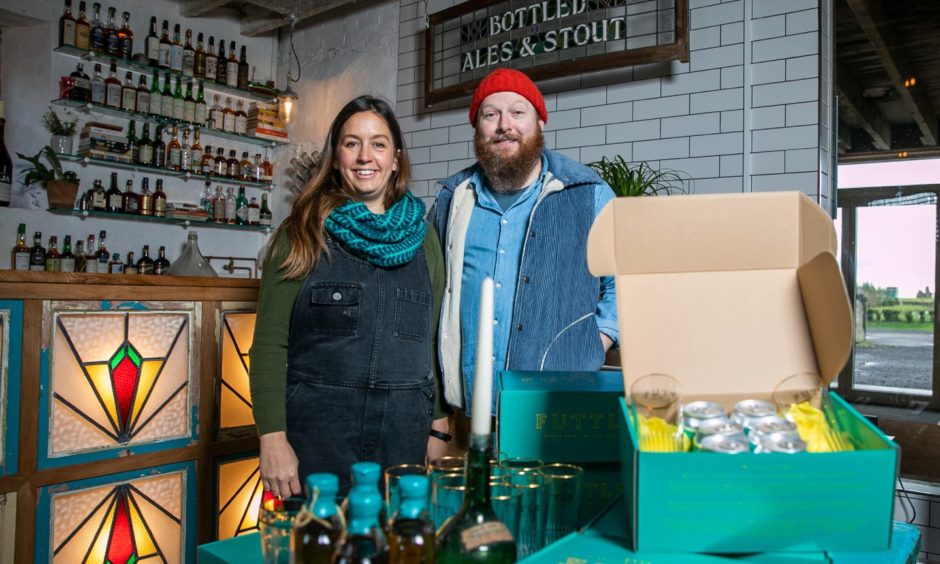 One of Scotland's two organic breweries, Futtle, is putting the region on the map with its homegrown and distilled beers.
Based in a former cow shed near St Monan's in the East Neuk of Fife, Lucy Hine and Stephen Marshall have created their own mini brewing empire.
Complete with an organic taproom and bottle shop, the business includes a brewery called Futtle – as well as their own record label, Tirassic Tusk, for good measure.
Having welcomed a baby into their lives just over a year ago, after officially launching their taproom and bottle shop in May 2019, the pair have been busy making their own range of beers under the "Futtle" umbrella, which is named after a local word (no longer in use) for the sound that stones make on the shore when they hit together as the sea pulls them up and down.
Lucy, one of the co-founders of the brewery, says that despite this being something they had always wanted to do, the opportunity arose sooner than they had planned.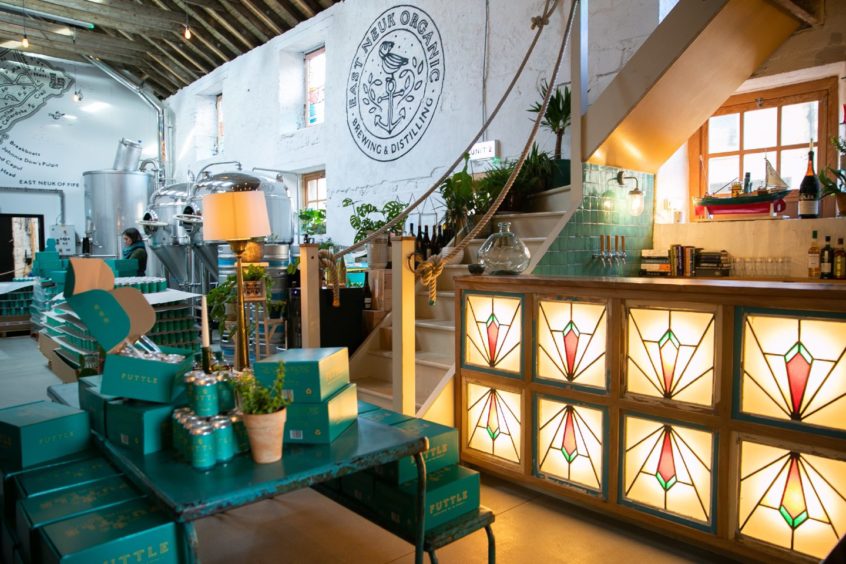 She said: "Stephen and I have worked in drinks our whole careers but we'd never made anything for ourselves. An opportunity came up about three years ago; we were leasing another office on the same estate from the same landowner that we lease the brewery space from at the moment at Bowhouse.
"He had this plan for Bowhouse and had lots of empty units he wanted to fill with different food and drink businesses. Since we were tenants of his on another farm, he knew we did something with drinks – though he wasn't sure what – and he asked if we'd be interested. The timing wasn't quite right but we thought we'd just dive in and see if we could make a go of it.
"We always had plans to do something like this, it just wouldn't necessarily have been right at that moment. So at that point the idea was seeded and then, ever since, we've been working to get the project off the ground. We've been working other jobs to fund what we're doing."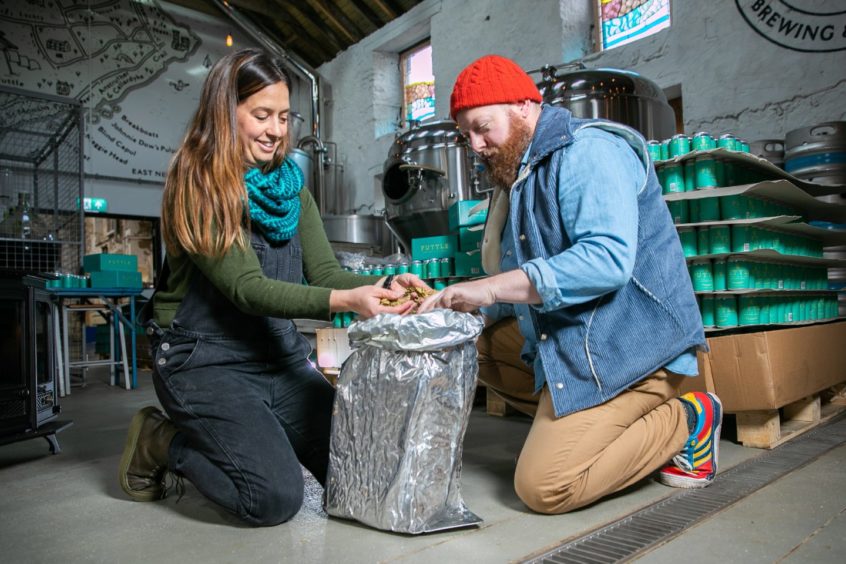 With several notches on their belts, Lucy and Stephen are constantly busy, whether it's brewing or creating new records. But, like many businesses, they took a knock earlier this year when the country went into lockdown.
Lucy says: "We opened in May 2019 and that was us launching properly. We started to make beer as well but we were just selling it through the tap room. We had a good six months up to the end of the year, then we closed at New Year, as planned, for January and February, as they're always really quiet over here.
"Then March happened – so we've been shut ever since as a bar. When lockdown happened we lost our other jobs so we've been in the brewery full-time since then, brewing every month, which has been amazing. We've been getting stuff into cans and kegs, and actually launching our beer in a really weird year to launch anything.
"We intended to launch our own beer to a full bar and tap room and be able to host people here and for people to be able to enjoy it in local pubs."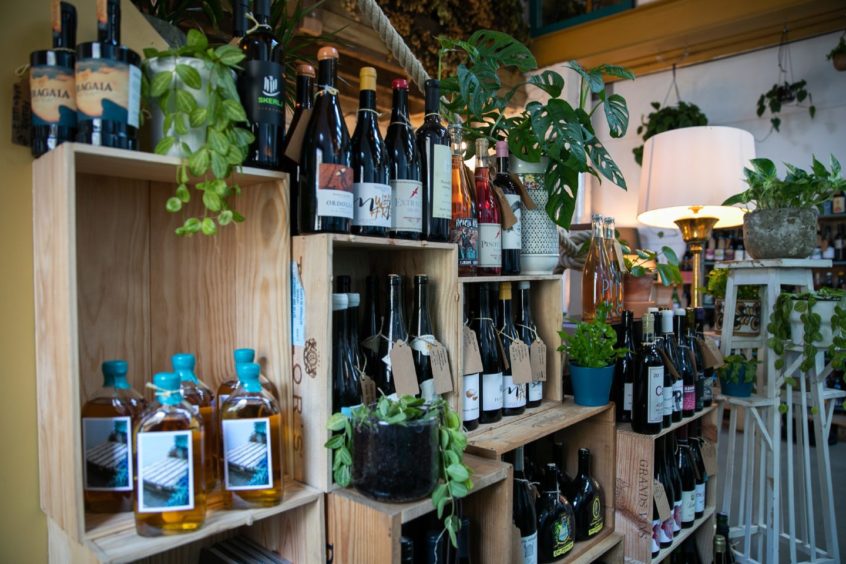 Also like other businesses, Lucy and Stephen have found ways to adapt their business to meet guidelines but still operate locally.
"We've been open for takeaway at the brewery and people are able to do click and collect, so we've been able to do quite a lot of local business over lockdown which has been really nice and getting lots of local support. I think a lot of people have been considering local businesses now a lot more in a way that they haven't been before.
"It's been a funny start but we've built something that we're really proud of and it's a funny time to be trying to get out there and telling people about it."
Organic
Futtle is one of only two organic breweries operating in Scotland, an ethos that Lucy says "just felt like the right thing to do".
She adds: "In terms of organic, we're based on an organic estate, which I think was another seed that was planted at the beginning, although we were always interested in buying organically.
"The more we considered what our proposition was going to be and what our beer was going to be about, it didn't seem like there was any other option. Organic just felt like the right thing to be doing as a new business at this point in time. But rather than just talking the talk we wanted to do something that would actually do a bit to help.
"Organic beers just felt like a really sensible way to launch a new beer business, purely because of what it does environmentally and I think it also signposts a lot to customers about your ethos. Being organic instantly tells people what you're about and what you care about, without them actually knowing anything more about you.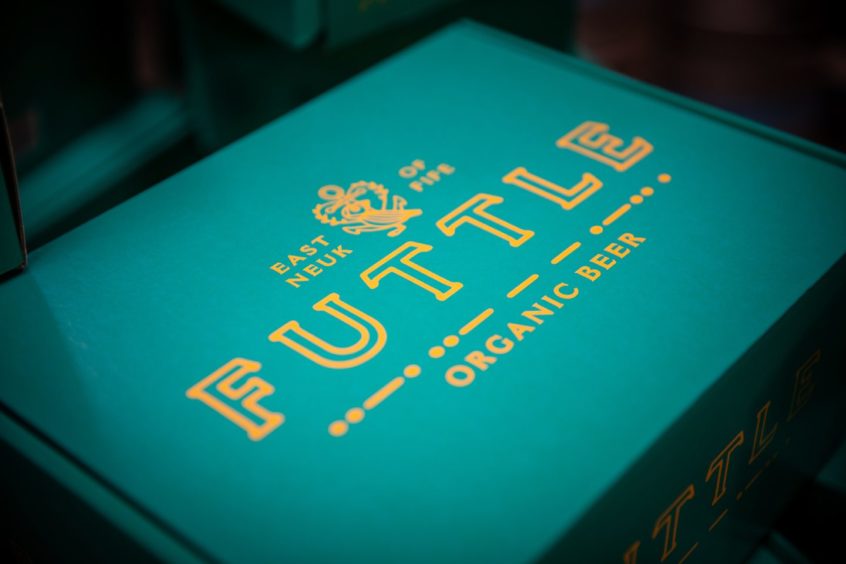 "It's really expensive and difficult to produce organically but we're hoping that will change. It's unbelievable that we are only one of two organic breweries in Scotland (the other being Black Isle Brewery, north of Inverness), with one in England and a couple of others that make organic products.
"I think certainly if you look to America, France and Denmark – they're definitely ahead of us in terms of organic growing and organic production. But I don't see us going any other way other than more people producing organically. It's a good place to be – we've got in early.
"We don't really sell any other beer – we sell our own, which is all organic and we do refill bottles and cans. People can get two-litre bottles that we fill for them fresh and they can bring them back for refills. We've also got a huge selection of natural and organic wine. So we have about 200 lines of natural wine, which we think is more than anywhere else – certainly in Fife.
"There are also some natural and organic ciders and we also make small batch spirits. We're making some organic spiced rum in really small batches that we used to serve in the bar but we now do bottles as well to takeaway."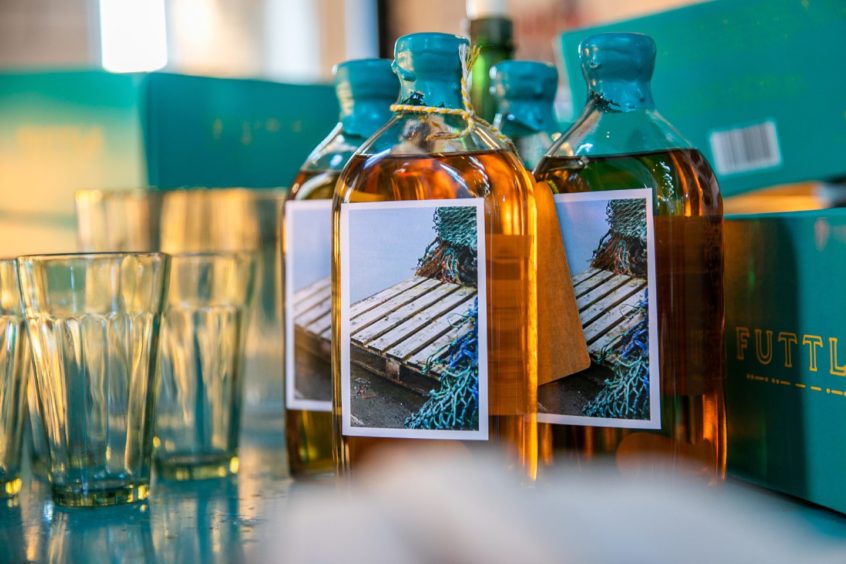 Seasonal
With access to so much of the East Neuk's natural bounty, it makes sense that the brewers utilise what's on their doorstep and create products that fit with the seasons.
Lucy said: "We try to follow the seasons as much as possible. It's been fun this year actually as we've been able to get into the brewery a lot more. We didn't get a chance to do that last year as we had a baby, so this year has been really nice. We do a lot of foraging – all of the beers that we produce have got a foraged element, which is a nice way to stay connected with what's happening outside.
"The first beer we did this year and put in cans was a sour wheat beer, which was a traditional German style and is usually made with coriander seeds and salt. It's a really refreshing, light style. We wanted to do that but find some kind of local element that would work rather than coriander.
"Alexanders are really abundant here – they're an edible wild plant that often grows on sea fronts. We can see the sea here from our office and the coastline at Pittenweem and St Monan's is just covered in Alexanders plants. I think they're also referred to as horse parsley. We can forage them and get them into a beer on the same day, and then can them the following month, which keeps us quite in touch with what's happening outside in a way that bigger breweries aren't able to."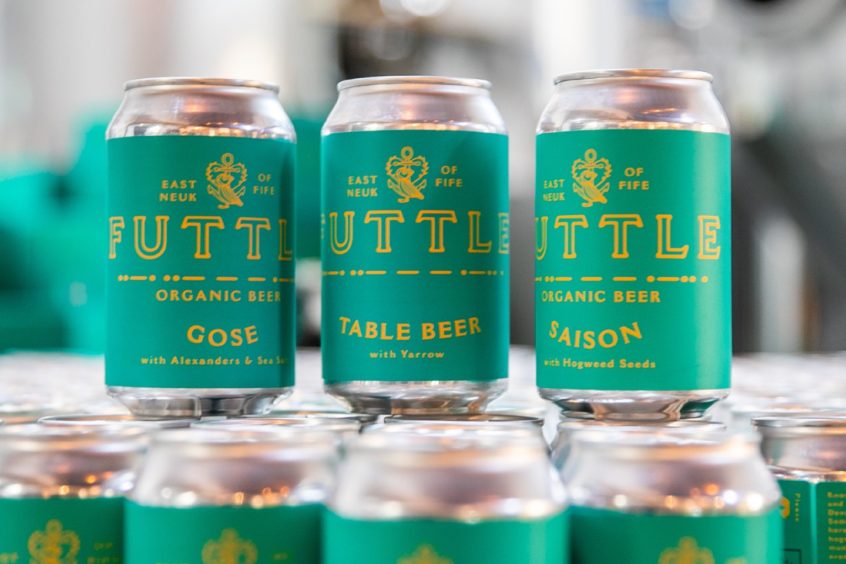 Own brews
Making their own beers has been top of their list this year, with their first three ready to be released to the public via their website in the coming days.
Lucy added: "Every batch we make is slightly different and we don't really have a core range as such or beers that are always available. We're just making what we feel like and what makes sense in terms of what's available outside. It feels like a good, sustainable way of approaching production, rather than ordering in tonnes of kiwi fruit or something you have to import from abroad."
Their three own-brew beers are:
The Organic Gose is a sour wheat beer and a take on a traditional German-style with foraged Alexanders and sea salt.
The Organic Table Beer is a light pale ale, finished with whole leaf Nelson Sauvin hops and foraged yarrow flowers.
The Organic Saison is a fruity, aromatic, Belgian-style saison with foraged hogweed seeds which gives the beer its orangey, musky note.