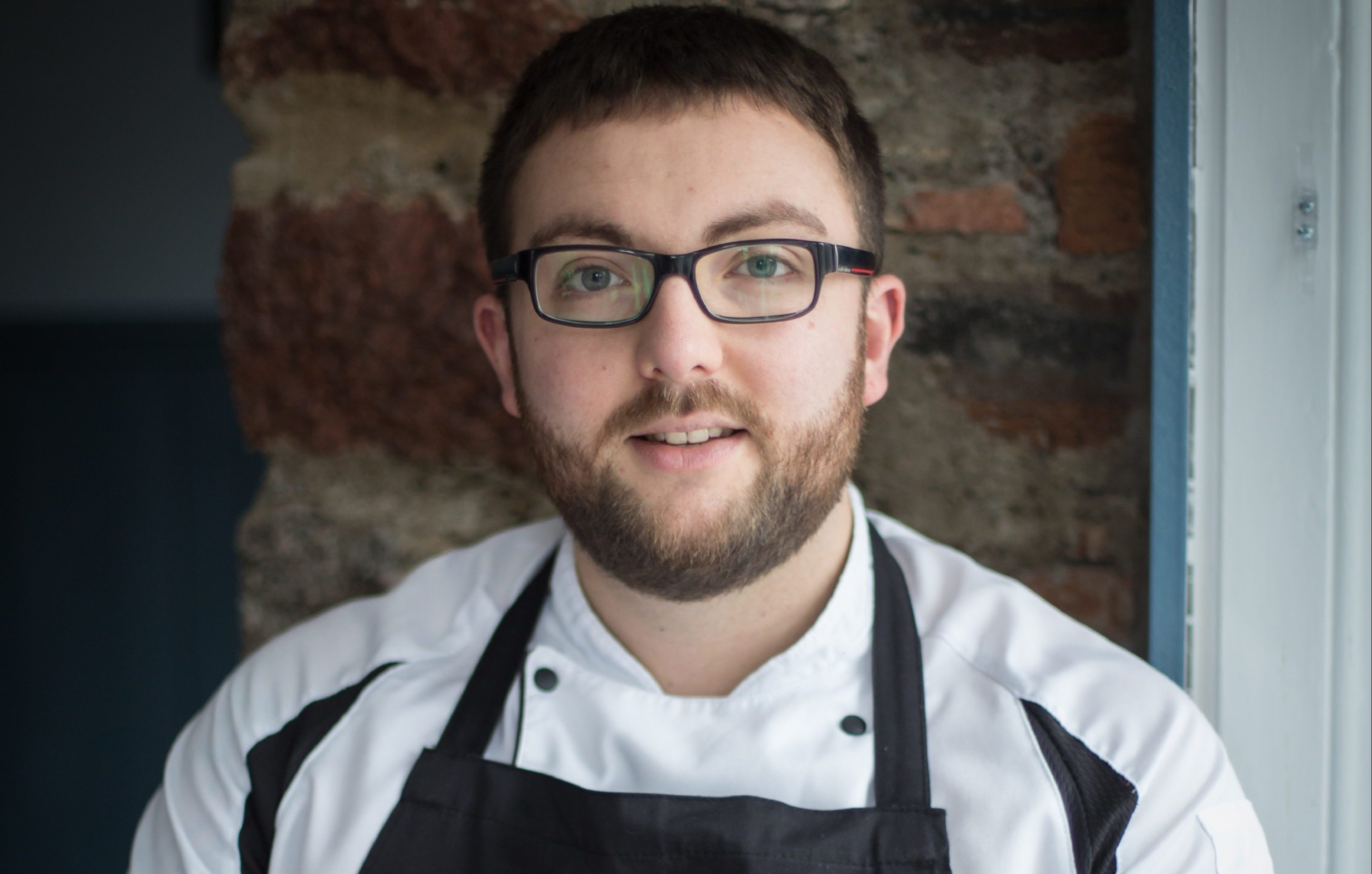 He may only be 27 but John McNulty is one of Scotland's most exciting young chefs. He tells Gayle Ritchie about his latest venture – relaunching the classic coaching inn, The Taynuilt Hotel.
From butchering his own meat to smoking fish and foraging vegetables and herbs, John McNulty's ingredients always take pride of place on each plate.
Hailing from Minard on the shores of Loch Fyne in Argyll, John, 27, has worked in hotels and restaurants from the age of 13 and his CV is seriously impressive.
His first job was at Lochgair Hotel as a kitchen porter after school and at weekends, and later, he attended Nick Nairn's prestigious cook school.
His fledgling career included stints at the George Hotel in Inveraray, Deans at Let's Eat in Perth and the Kilberry Inn, but opening a rural on-trade venture was a bit of a risky proposition.
However, John always knew he wanted to start his own business and in 2012, aged just 22, he bought The Taynuilt Hotel in Argyll and renovated it, opening a restaurant – The Snug – to great acclaim.
Earlier this year, with a loyal foodie following and two AA rosettes under his belt, John moved the restaurant to a larger dining room and re-named the venture The Taynuilt: Etive Restaurant with Rooms, paying tribute to the original, historical coaching inn with a nod to nearby Loch Etive.
The Etive is a showcase for John's cooking and an intimate fine dining experience with only 20 covers.
Menus concentrate on provenance and where possible, John uses local suppliers and produce from the established kitchen garden, as well as creating dishes using the on-site smokery.
John enjoys creating an element of theatre for his diners, to stimulate the senses, so diners can expect some elements of surprise.
"This corner of Scotland has one of the most well supplied natural larders in the country, and I'm very proud to be championing the local produce of this area," he says.
"Cooking and creating delicious food is my passion, and to be able to do that in such a beautiful part of the world is a dream."
John's locally sourced dishes change according to the seasons, what is growing best in the kitchen garden or coming to him fresh from the sea or land.
"I loved growing food when I was young and now the drive is seeing the development of a dish from conception to final plate," he says.
His seafood pie is becoming a bit of a speciality at the Taynuilt and everyone loves his Indian-style dishes.
He's really excited about this time of year because he's able to indulge in some of his favourite ingredients – rhubarb, asparagus and Jersey Royals.
"They all allow me to create really light, delicate dishes that are vibrant looking with long lasting flavours," he says.
"We also have some of our local Ballimore beef on the menu which was recently butchered by me, and a couple of legs of Iona hogget which I have been curing. I also have some cured salami."
Most popular on the menu at The Taynuilt is, says John, is duck live parfait and the white chocolate brulee dish.
It might sound strange to ask a 27-year-old if he has any advice for "young" chefs but John is happy to help.
"You need to put in the hours (John works more than 100 hours a week in summer) and accept they are going to be long and hard, so you just can't afford to be lazy in this industry.
"Always aim for the highest standard you can go for. Learn the basics and practice over and over again. Mistakes will happen, that's fine.
"It isn't the mistake that annoys people; it's how you fix them. The ability and knowledge to fix them can only come through practice."
John also believes that creating a team that buys into his vision of what he's looking to achieve is critical to his success.
"It's very hard to find people that are as willing as you are to just keep going. When you're tired in summer and flat out, that's when standards slip and passion dies away.
"Finding those people who, like yourself, keep going and keep striving for your goals, is like gold dust."
What's special about The Taynuilt is that it embodies everything John wanted it to.
"It's a space that I've created out of a love and passion for an industry I am immersed in.
"I've tried to really showcase the old, quirky and quaint nature of the building and I think I have achieved that. I just need to tackle the bedrooms next!"