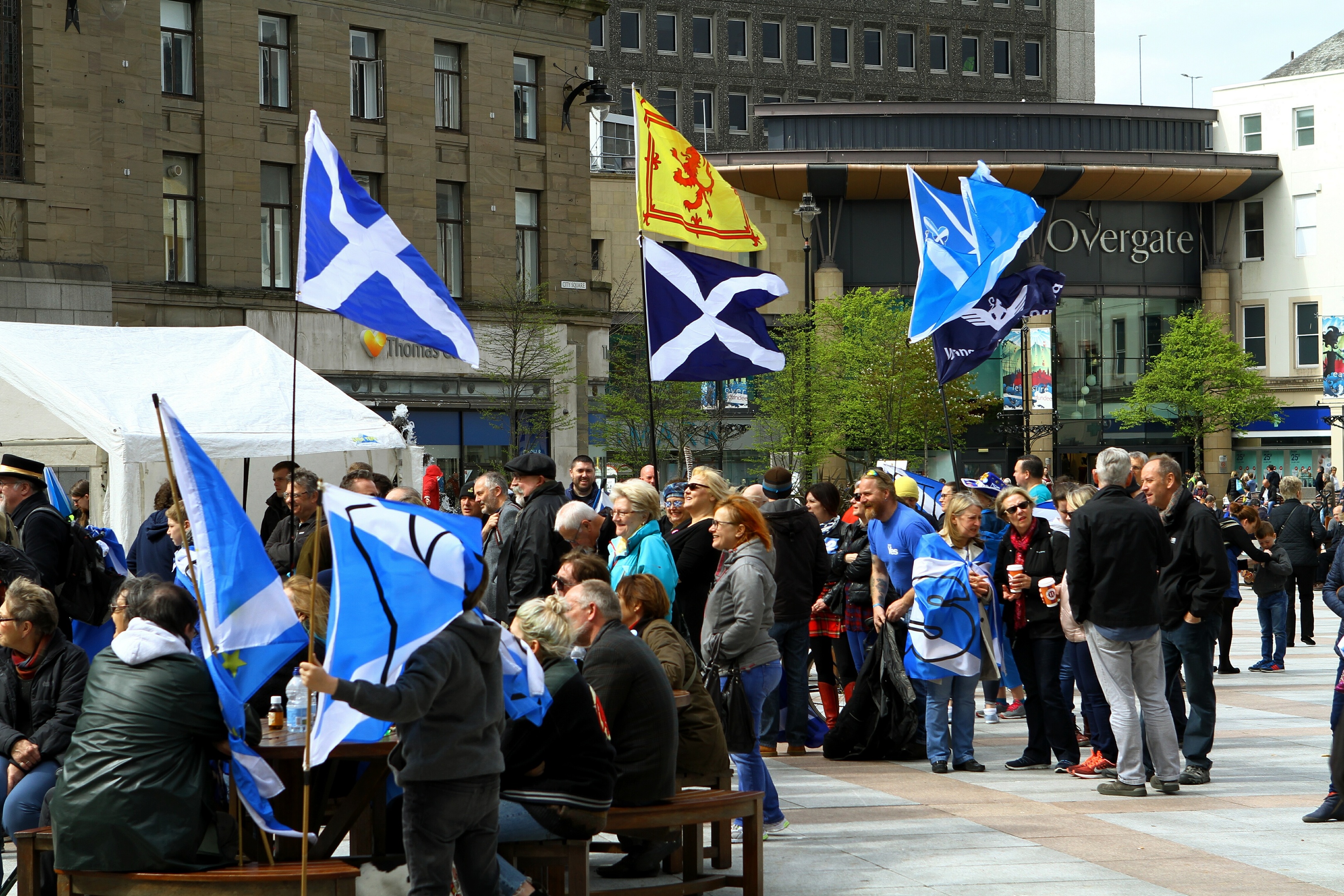 Supporters of Scottish independence turned out en masse for a march across the Tay Road Bridge.
The Fae Fife Tae Dundee event started at 11am on Saturday on the Kingdom side of the bridge, with the crowds working their way over to Dundee City Square for a large rally.
Hundreds of people are thought to have crossed the bridge ahead of a rally which attracted guest speakers including Lesley Riddoch and Robin McAlpine.
Other speakers included writer and broadcaster Billy Kay and Paul Cavanagh who writes as the 'Wee Ginger Dug'.
Several musical guests also attended, including The Wolves, Bring in the Spirit and Kenny Martin.
Supporters travelled from right across Scotland to take part in the event.
The event, organised by Yes North East Fife, was held to coincide with the very first international march for Scottish independence, which was held in the Hague.
The Netherlands for Scottish Independence Group organised that march, with members of the Germans for Scottish Independence group also attending.
Raimond Dijkstra, founder of the Netherlands for Scottish Independence Group, said: "I have been interested in Scotland and its history my entire life.
"About seven or eight years ago, I visited for the first time with my dad. And the interest turned into a love for the greatest country on earth. Then I started being active online in creating pro-independence artwork right before the 2014 referendum.
"After the result, I felt gutted and felt the need to do something more. And having being politically active here in the Netherlands, I joined the SNP and have been a member ever since."
Colin MacPherson, a member of the Germans for Scottish Independence Group, said: "Our members come from all walks of life, Scots and Germans living in Germany, Scots and Germans living in Scotland. Like other groups in the Yes movement we are currently reorganising ourselves in order to be ready to do whatever we can to help Scotland on its road to independence."