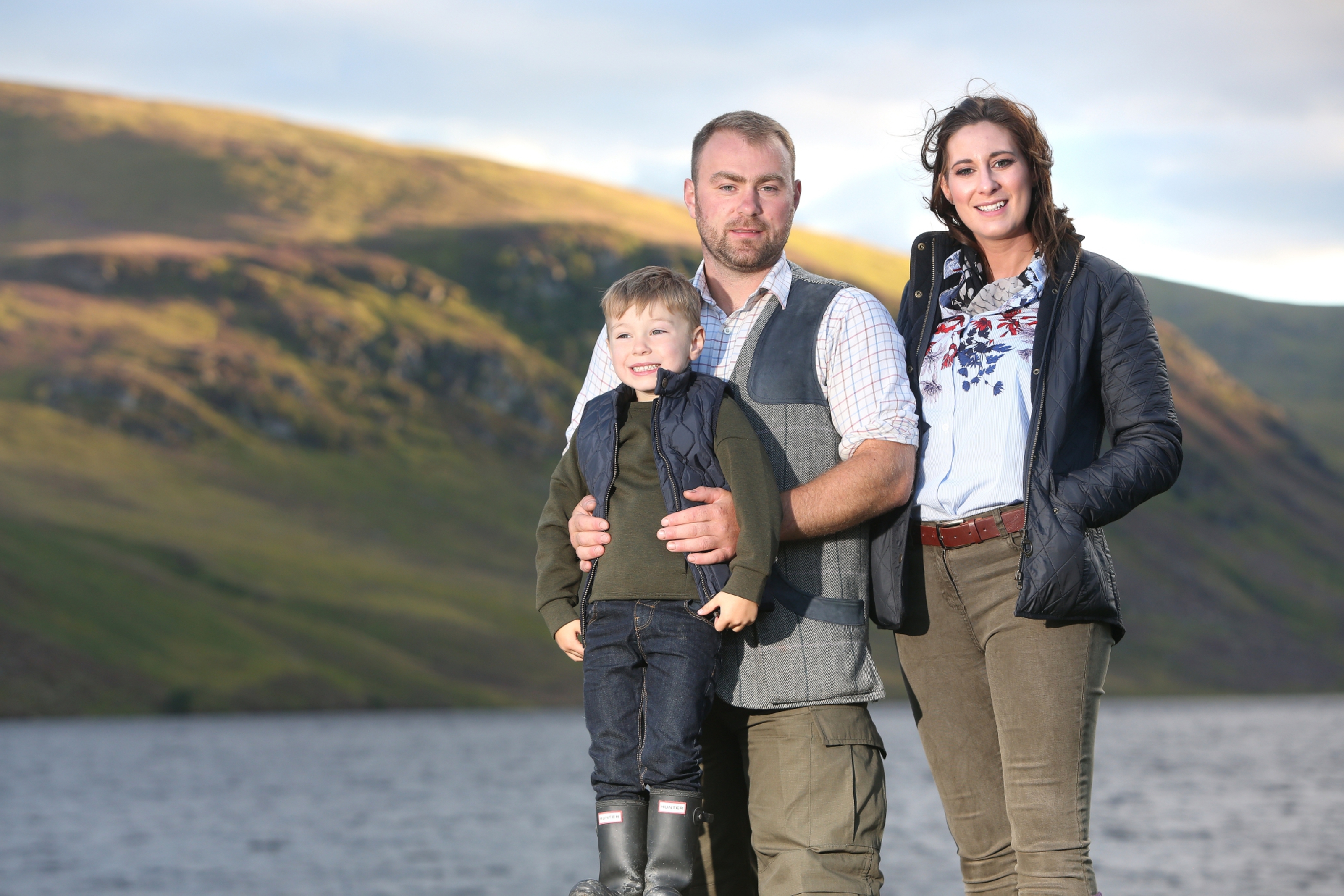 Today is the Glorious Twelfth, the start of the grouse shooting season. Gayle Ritchie finds out more about the seasonal delicacy.
It's known as the Glorious Twelfth, the start of grouse season, and a key date on Scotland's calendar, when the tweed-clad take to the moorlands for a day of shooting.
Much sought after by top chefs and gourmets around the world, the red grouse is a wild bird, unique to Britain.
Living exclusively on heather moorlands, each bird can be traced back to the estate where it fledged and matured.
Not everyone is in favour of shooting, but gamekeepers argue that it's a direct result of managing the moorland that grouse, other birds, insects, reptiles and amphibians thrive.
That can include wildlife on the conservation "red list", such as lapwings, curlews, hares and oyster catchers.
Fans of grouse – and shooting – in Courier Country are husband and wife team, Lianne and Garry MacLennan.
While Lianne is the coordinator of Angus Glens Moorland Group, Garry is the head gamekeeper on 55,00 acre Invermark Estate.
"The gamekeeper's job is to protect the moor's grouse stock enabling enough 'harvestable surplus' to shoot," explains Lianne.
"If there are not enough grouse, due to, for example, a poor breeding season compounded by bad weather, no shooting will take place that year.
"Paying guests are charged to shoot any harvestable stock on the moor.
"This provides an income to support the moorland management by gamekeepers and also brings vital tourist spend to Scotland's remote and fragile communities.
"This amounts to around £200 million per year, for all game shooting."
Once the grouse are shot, they are hanged in temperature-controlled game larders and either eaten by the estate's shooting guests or sold to restaurants, catering companies, butchers and game dealers.
So, how does it taste?
"Grouse is 100% organic and has a distinct 'gamey' flavour which stems from its life on the iconic heather hills," says Lianne.
"Its diet is primarily young heather, berries and insects.
"Gamekeepers maximise the conditions on the moor enabling it to flourish, through managing heather (muir-burning) to improve grazing and breeding cover and by legally reducing the predation pressure from prey such as foxes, stoats, crows and weasels.
"By protecting red grouse, from chick stage upwards, and by managing the land to give them and other moorland species the best chance of survival, gamekeepers are in charge of a process which stems from hill to plate, with very little air miles in between.
"The progeny of the product can be traced directly – right down to which part of the hill it was bred and shot on, at which hour of the day and, sometimes even, by whom.
"Red grouse are prized at tables from the Highlands to London and are regarded as a premium seasonal product by Michelin-star chefs.
"In recent years, supermarkets have taken to stocking grouse during the season."
It's also handy to know that red grouse is a lean, healthy meat rich in Omega 3, vitamin E, beta carotene, zinc and iron.
"In terms of flavour, the younger the bird the better," says Lianne.
"And because of its natural diet, wild meat is healthier than reared meat."
No idea what to do with the game birds in the kitchen? Lianne suggests pan frying or roasting young grouse, while older birds require slower cooking.
Grouse is available between August 12 and December, when it is in season.