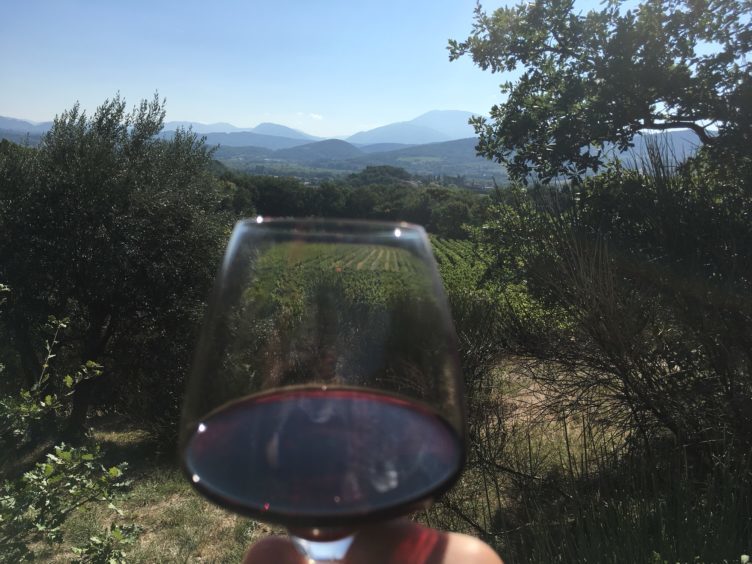 Autumn in the Rhone Valley and the subtle yet all-pervasive scents of lavender, thyme and rosemary envelop the picturesque vineyards in a gentle, fragrant blanket.
The first frosts may be biting back home in Scotland, but the sun is still shining in the south of France — and it is harvest time on the many community-owned and run vineyards.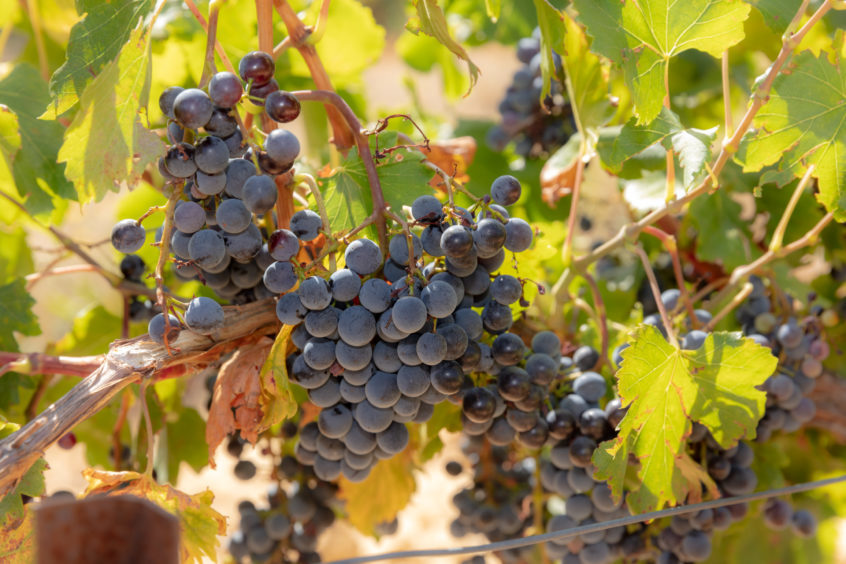 Everywhere one looks, teams of pickers are out, plucking sweet muscat grapes or beautifully rich dark red syrahs.
It is back-breaking work, but the scenery must act as some compensation — not to mention the promise of testing one's wares later on.
I am visiting the area with Lidl, as they showcase the unrivalled provenance of their upcoming Christmas wine range.
It is hard not to be swept away with the romance of it all as my fellow journalists and I lazily chew on local meats and cheeses, admiring the incredible views as our generous hosts explain the production process.
Also on hand is Lidl's master taster Richard Bampfield to talk us through what can be a bewildering tasting journey for the uninitiated.
We meet the artisan wine makers of the Rhonea — a cooperative that brings together over 200 locals who have combined their expertise to produce the finest Rhone Valley tipples.
Genuine craftsmen, the pride in what they do is plain for all to see — they thoroughly enjoy the opportunity to show off to their British guests.
Fiercely defensive of their local environment, they are similarly proud of the quality of their products, insisting each bottle reflects something of their personality — and the unique "terroir" on which it is created.
Rhonea wines are also ethical — no harmful chemicals are used and all of the products are vegan.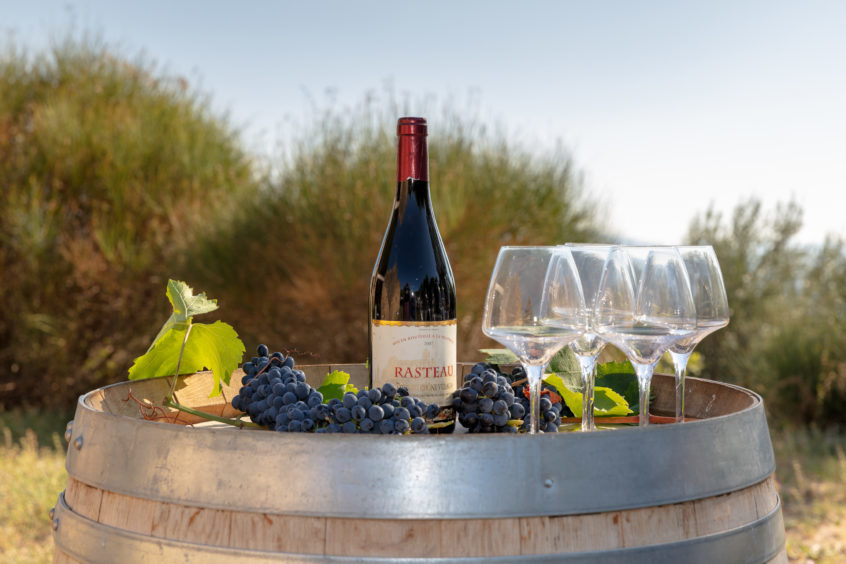 As our trip continues it becomes abundantly clear that wine is more than just a drink in the Rhone Valley, it is a way of life.
There are an incredible 70,365 hectares of vineyards in the area and over 5000 wine growing businesses produce accredited Rhone Valley wines. It is no place for those who lack enthusiasm.
Sitting around in vineyards in the sun, amid a steady supply of food and wine, it would be easy to become complacent.
However, given the incredible scenery at every turn it would have been foolish not to explore the area a little more widely and — as luck would have it — it turns our there is (yet another) wine tasting opportunity being lined up at the Pont du Gard.
A world heritage "grand site de France", this is the highest aqueduct built during the time of the Roman Empire — and is quite a sight to behold.
Built over a period of five years, it represents a simply fantastic feat of engineering.
Enabling the inhabitants of Nimes to enjoy fresh water for close to five centuries, it relied upon the most remarkable precision, its gentle incline ensuring a constant flow down its 360 metre length.
Formed by three bridges, piled on top of each other, the masterpiece has six, 11 and 35 arches respectively.
Even without having imbibed copious amounts of wine, it would be both an awe-inspiring sight and a marvel of workmanship almost impossible to comprehend when one considers the tools at the disposal of those charged with creating the enormous structure.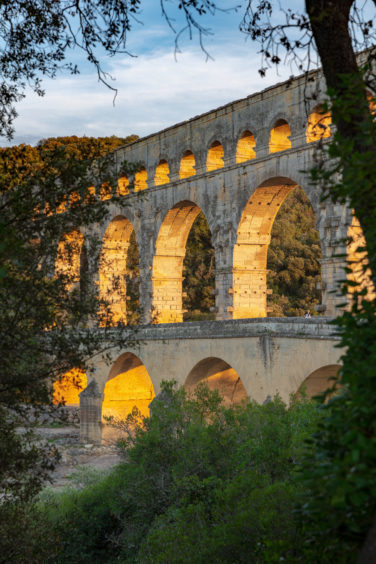 Needless to say the site is a huge draw for tourists to the south of France and the opportunity to walk across the  structure is one not to be missed for all but the most seriously vertigo-afflicted.
It may have started life with a vital, practical purpose, but it is nigh on impossible to view it as anything other than a work of art.
The Rhone Valley is a truly spectacular part of the world. You don't have to love wine to visit — but it would certainly help.
Fact-file:
Our party flew from Heathrow to Marseilles with British Airways.
Accommodation was provided at Chateau de Rochegude, a luxury hotel set amid generous gardens and featuring an outdoor swimming pool (Address: Place du Chateau, 26790 Rochegude, Rhone Valley).
Tasting Notes:
Lidl's Christmas wine range, available in store from the end of November for two months, comprises the following:
Cuvee Cesar Clairette de Die 2016 (7.5%) — £7.99 — Boasting un-fermented sugars (hence the low alcohol content) this is created with 80% muscat grapes and 20% clarets making it the ultimate easy drinking wine, perfect for Christmas morning
Cafe Terrasse Muscat Vaucluse 2017 (13.5%) — £5.99 — Quite sweet, this bright white has a pleasant and lengthy after-taste
Colnem Blanc Costieres de Nimes 2017 (13.5%) — £6.49 — While most Costieres de Nimes are red, this white version is both fresh and flavoursome
Cote Garrigue Rose Languedoc 2017 (13%) — £5.99 — Easy drinking, this is an affordable, dry, crisp and fresh wine
Vacqueyras 2016 (14.5%) — £8.99 — Guaranteed to age well due to its tannin content, this is full of flavour and would be well matched with game
Dame de Clochvigne Rasteau 2017 (14%) — £7.99 — Full bodied and ripe, this is a wine rarely seen in the UK. It would go well with stew
Les Aumoniers Cotes du Rhone Villages Seguret 2016 (13.5%) — £6.99 — Not too heavy, this good value red could be well paired with the obligatory Christmas Day turkey.