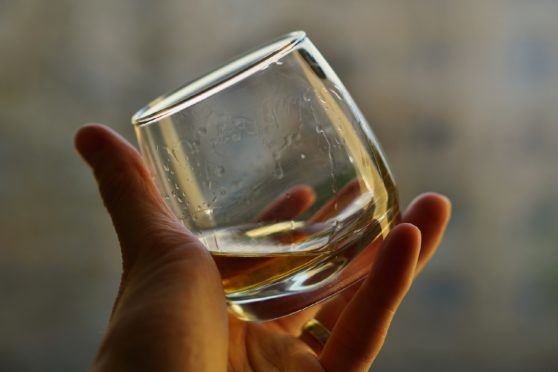 Alcohol seems to be this country's boom industry. Not only are countless new distilleries opening, but there has been a parallel surge in new breweries and—way down south—ever more new vineyards producing some remarkable wines.
What is more, drinkers are prepared to try out these new spirits, wines and beers, for all they are often far pricier than the established brands. I am amazed at the vast line-up of new gins, vodkas and beers of every description jostling for attention on supermarket and off-licence shelves.
Equally, more and more pubs seem to carry one or even several guest or boutique beers along with the familiar Tennent's, Guinness, Belhaven, Becks and Carlsberg. Cider, too, is on a roll, with such brands as Thatcher's, Aspall's, Stowford Press and Rattler challenging the established Stongbows and Magners.
Rarely have Britain's drinkers had a wider choice in all drinks, whether to warm the cockles or quench the drouth. One just hopes that all these bold new brands will survive and thrive, but it is more than possible that some will fall by the wayside as competition bites, and takeovers and mergers lead to brands disappearing.
However, in the meantime one should enjoy what is there and try as many of the new names as possible. True, some drinks may fail the taste test, or land you with a thumping headache, but it is only by trial and error—or hopefully trial and success—that you will make great discoveries. After all, at some point in the past every much-loved bottle in your drinks cabinet had to be tried and tasted for the first time.
I recall the first time I tasted red wine, I thought it was ghastly. However, gradually my taste buds matured over the years because now I love it. It was just that then they didn't like that first sip. That said, all great drinks, and food, tend to be an acquired taste.
My whisky experience was more benign—but I will never forget my first Laphroaig. I wasn't surprised to later learn it was the only Scotch legally allowed into America during Prohibition: the authorities assumed people would only ever drink it for medicinal purposes. But Laphroaig and I have since become great pals.