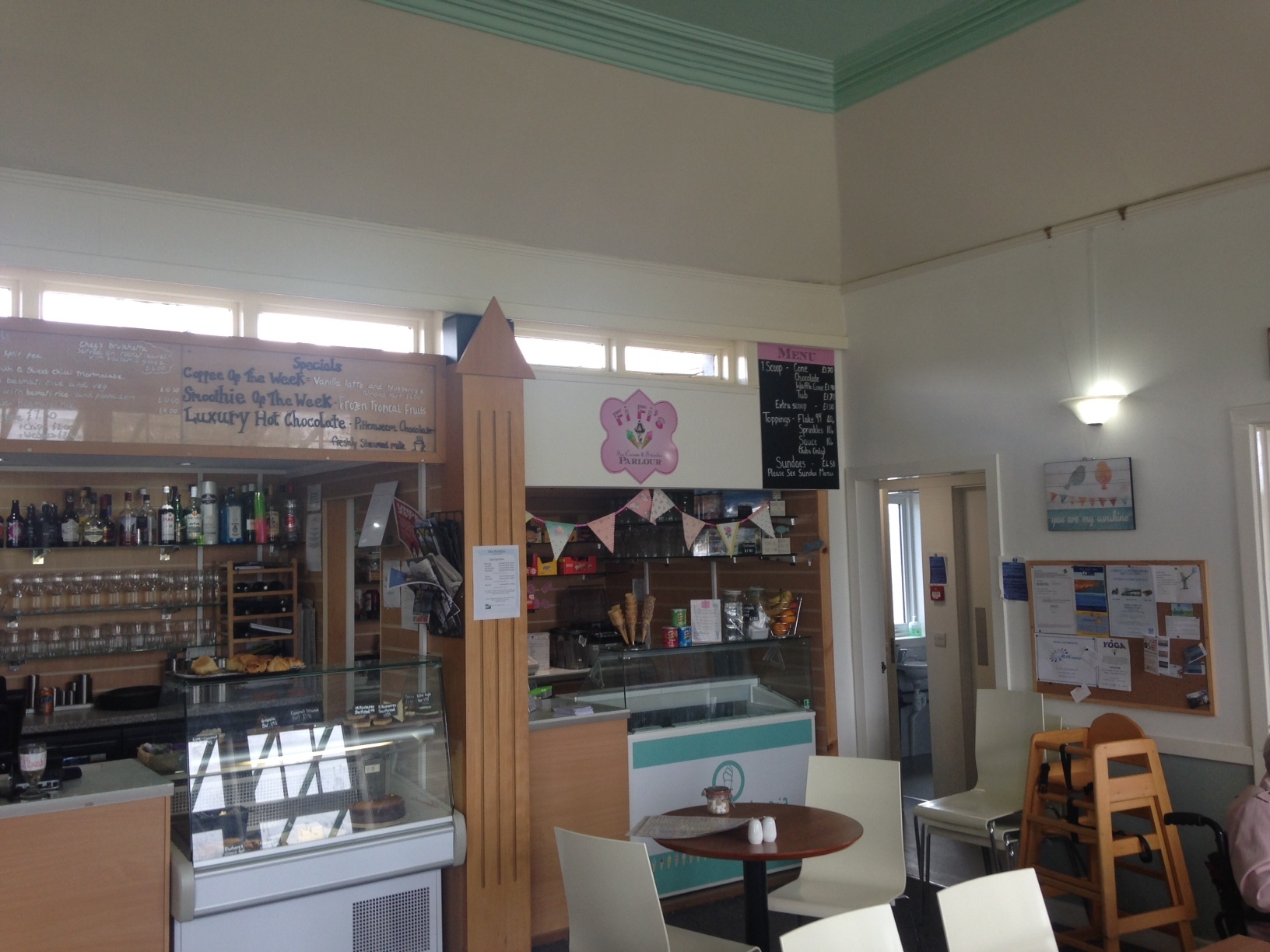 What is it?
Pavilion clubhouse café at Elie Golf Club, at the Earlsferry end of Elie.
First impressions:
We'd been expecting a bit of a fuddy duddy atmosphere and were pleasantly surprised to find a light and airy café with a slight seaside vintage vibe..
What did you have?
Dad ordered the Pavilion pulled pork from the burger selection ((£6.50) with chips (an extra £2). Mum decided on a ham and cheese sandwich £3.60) and our young son chose the pizza, beans and chips at £4.75. With tray bakes, cakes and drinks the total came to a little over £25.
Much of a wait?
Although the café was busy with golfers and families when we arrived, we found a table easily and we were brought menus immediately by an eager young member of staff. The food arrived less than 10 minutes after ordering.
How was the food?
Dad was a bit taken aback when his meal arrived to discover it was simply pulled pork in a roll – as it had been on the burger menu he had expected a burger topped with pulled pork. Although the roll was delicious and well filled he felt the price was a little hefty for what it was, especially as the chips (delightfully crispy and home-made-looking) were £2 extra. Mum's sandwich was well-filled with good quality ham and grated cheese but the bread was standard supermarket sliced – perhaps chunkier artisan bread would be more special, even if it meant hiking the price up a little. The young 'un happily scoffed her pizza etc, declaring it to be awesome. An After Eight mint tray bake, a piece of tiffin and a slice of chocolate fudge cake were all delicious and rounded the meal off in style..
Good for kids?
The seaside vibe is fun for children, the kids' menu choice was good (though no healthy options apart from a slightly dull baked potato), and there was plenty of room for buggies. The cafe is just a short walk away from a lovely beach.
Good for parents?
An extensive menu, enthusiastic helpful staff and a pleasant atmosphere all add up to a bit of a hidden gem. There's also a disabled loo.
Would you go back?
Definitely – it's a lovely wee stop off if you're in the East Neuk and Elie itself has lots of nice shops to explore.
Contact:
The Pavilion, Golf Club Lane, Elie, Leven KY9 1BB. T: 01333 331132. W: www.thepavilionelie.co.uk