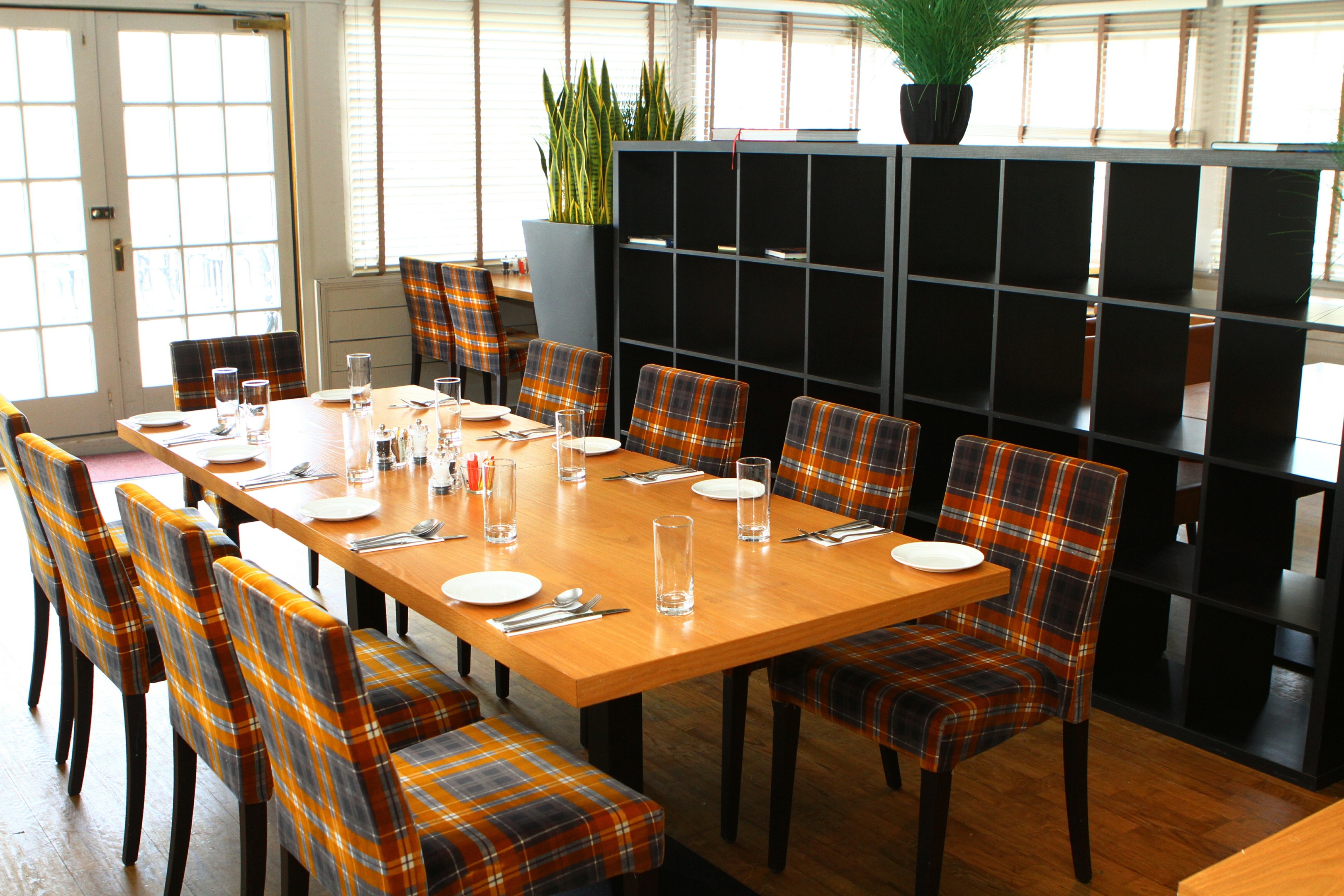 Over the years, I have been lucky enough to have been invited to some posh do's and I am always especially excited when I hear Wilde Thyme are doing the catering because I know the canapés will be amazing.  It does means there will have to be extra planning involved as I'll clearly need to position myself close to the kitchen in order to make the most of the passing delights but the effort always pays off.
I was surprised then to hear that Wilde Thyme also had a café/restaurant at a popular tourist attraction. It seemed an odd pairing – classy canapes and coach party catering – but when I looked into the partnership I discovered the Famous Grouse Experience at Glenturret Distillery is already a five star attraction, so why shouldn't it have five star food to match? There was only one way to find out…
First impressions? It was more elegant and cosy than I had imagined, with leather armchairs and low coffee tables, as well as the more standard set-up you'd expect from a busy café. There were only three tables in use during our visit but I had to keep reminding myself that this place feeds busloads of visitors on a regular basis, so the layout couldn't be too complicated or difficult to move around at peak times. A service station-style self-serve counter was another reminder that we were in a visitor centre and not a stand-alone restaurant.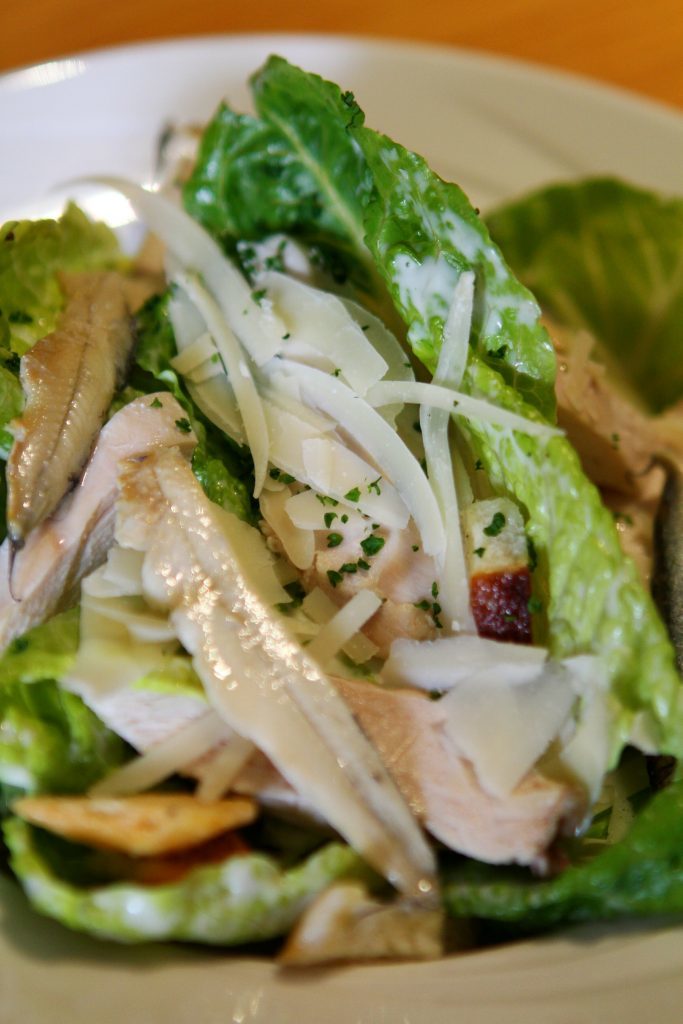 We were greeted (eventually) after a waitress passed us three times without acknowledgement, and were told to sit anywhere. Settling ourselves down, we waited. And waited. And after 10 minutes of waiting we got up to ask for menus and were told someone would be with us in a minute so we waited a bit longer. No apology. No smile. But the menus did come (eventually).
The selection was cafe-style and a little limited. Understandable with the large volumes of people coming through on busy days so, optimistic that the focus would be on quality rather than quantity, we dived in.
We ordered a selection of items to graze on while we chatted, including a Caesar salad with chicken. It was swimming in dressing and the once crunchy lettuce had drowned under the pressure. A single anchovy added a punch to the already zingy sauce but really this would be better billed as Caesar soup with salad croutons.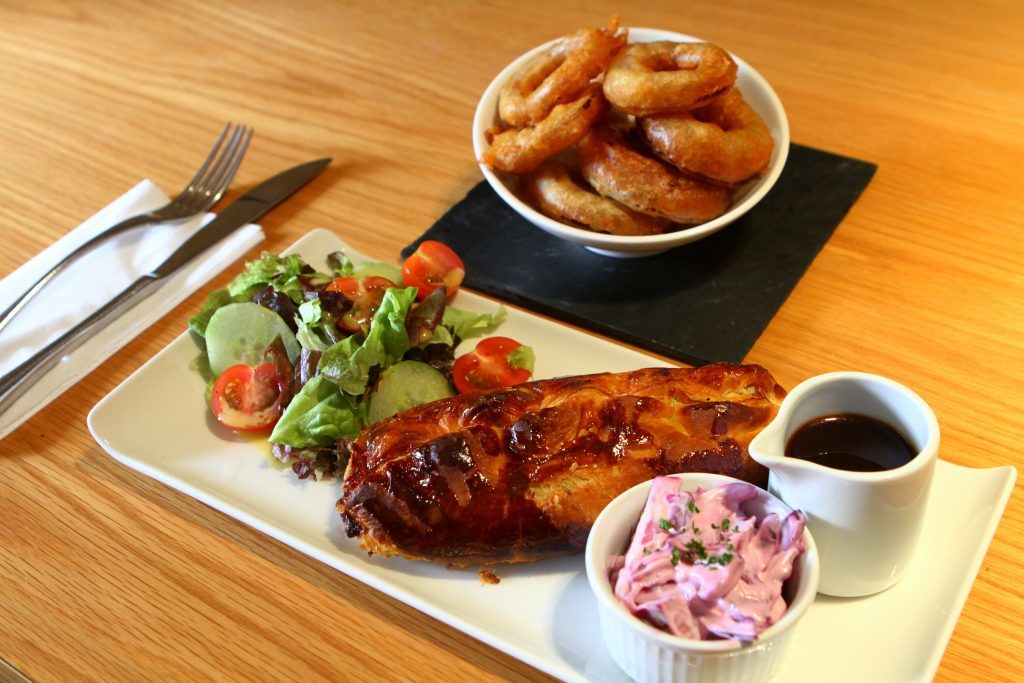 The grilled goats cheese salad was also a let-down. The bowl of frisée leaves had a meagre sprinkling of marinated peppers and soft artichokes but there was no dressing and the advertised toasted nuts and seeds were absent. It was edible but I could have knocked it up in a couple of minutes at home and for a lot less than the £10.50 price tag here.
We didn't finish either dish and it didn't occur to the staff to ask if we enjoyed them.
It wasn't all bad. The beef cheek bridie was the saviour of the lunch. Its pastry was flaky, the pulled meat filling had a real depth of gamey flavour and the diced carrots added a sweetness that I really enjoyed. Well, I enjoyed half of it; the other half was stealthily snaffled by Mr Kerry. Our side order of beer battered onion rings were also clearly homemade and lovely.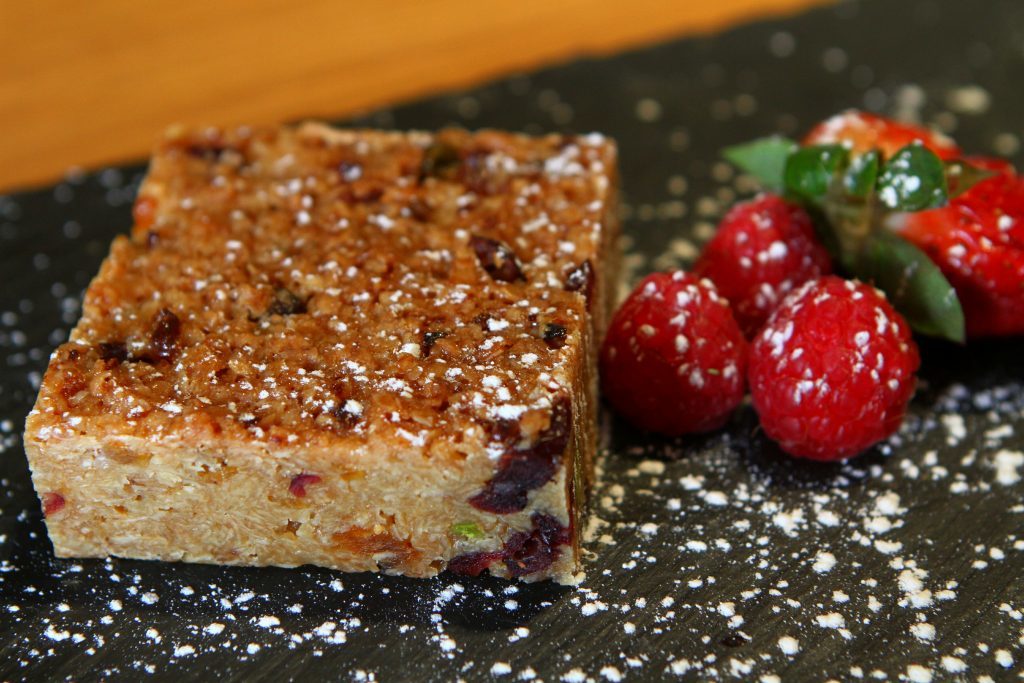 A bit of a mixed bag then. Despite just the three tables of diners, we felt as if we were inconveniencing the staff by being there. Drinks arrived separately, we constantly had to get up to ask for things and the scenario eventually became quite comical. Had this been a self-service place we would have had different expectations but as table service is the only option, customers are clearly reliant on staff to lead their dining experience.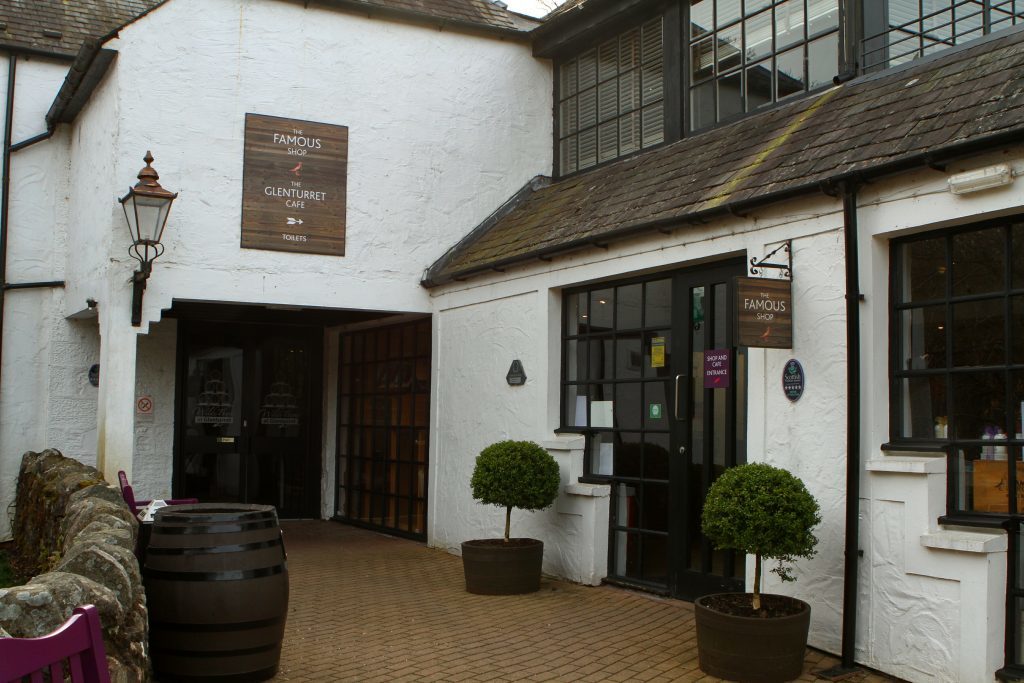 Maybe if we'd popped into the café after visiting the distillery and sat down for a soup and a sandwich, or coffee and cake, we might have enjoyed ourselves. Maybe our previous dips into the culinary delights of Wilde Thyme – not to mention their professional and slick service – set our expectations too high. Maybe the website's promise of "exceptional food" and "a dining experience to be savoured" just wasn't on the menu that day. Sadly we encountered neither during this visit, so I'll stick to raiding the canape trays during posh dos for now.
Info
Price: Cakes from £2.85, sandwiches: £5.95 – £7.50; light bites and mains: £4.50 – £11.95
Value: 6/10
Menu:  7/10
Atmosphere: 7/10
Service: 4/10
Food: 6/10
Total: 30/50
Info: Wilde Thyme at Glenturret
Address: The Hosh, Crieff, PH7 4HA
Tel: 01764 657 031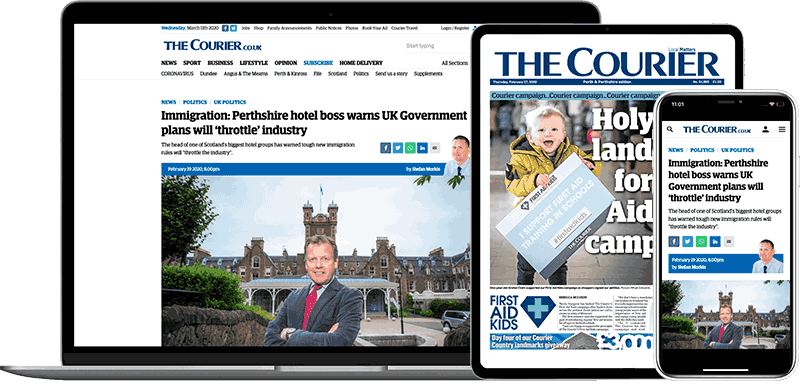 Help support quality local journalism … become a digital subscriber to The Courier
For as little as £5.99 a month you can access all of our content, including Premium articles.
Subscribe