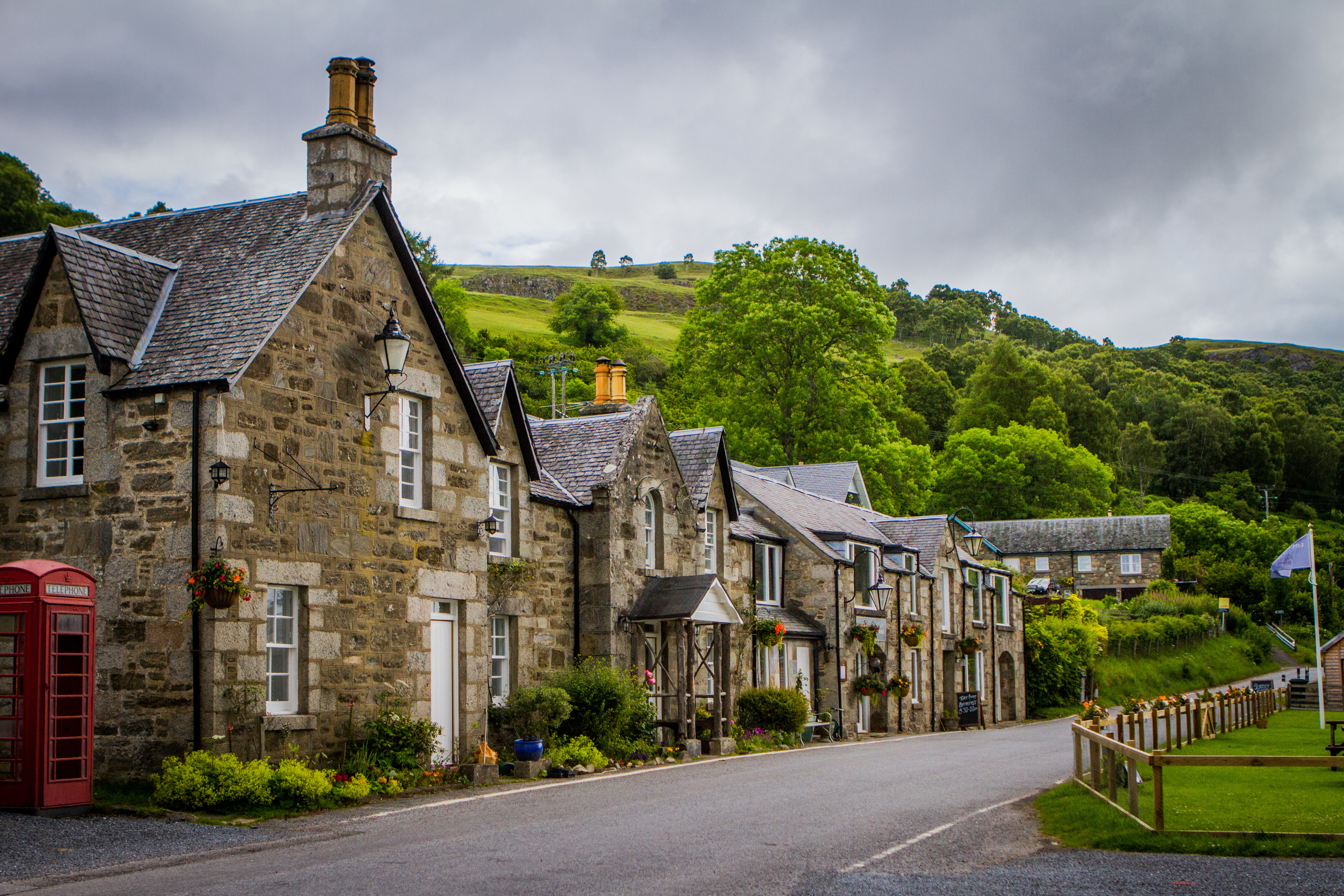 Set on the roadside in the quaint village of Strathtummel sits this small hotel which is just finding its feet amongst the plethora of good food establishment in Perthshire and Angus.  The views of the grand Loch Tummel make a lovely backdrop and Maggie and Mabel, the sweet little dogs, provide a lovely sleepy welcome.
Married couple Alice and Jade opened the place a year ago after their brave move from London to rural Scotland. The Inn has already undergone two separate stages of refurbishment and the couple seem as though they are really enjoying making the Inn their own. They have clearly worked incredibly hard to turn a pub which had been closed for a couple of years into a warm and inviting hotel offering not only food in the dining area but takeaway breakfasts too.
The bar is sleek and sharp, painted in trendy dark greys and large scented candles send elegant aromas billowing around the Inn. In the same room is the dining area which is modest with only a handful of tables but with a woodburner in the corner this would certainly be cosy on a winter's evening, or even on a dreich Sunday lunchtime which was when we discovered it.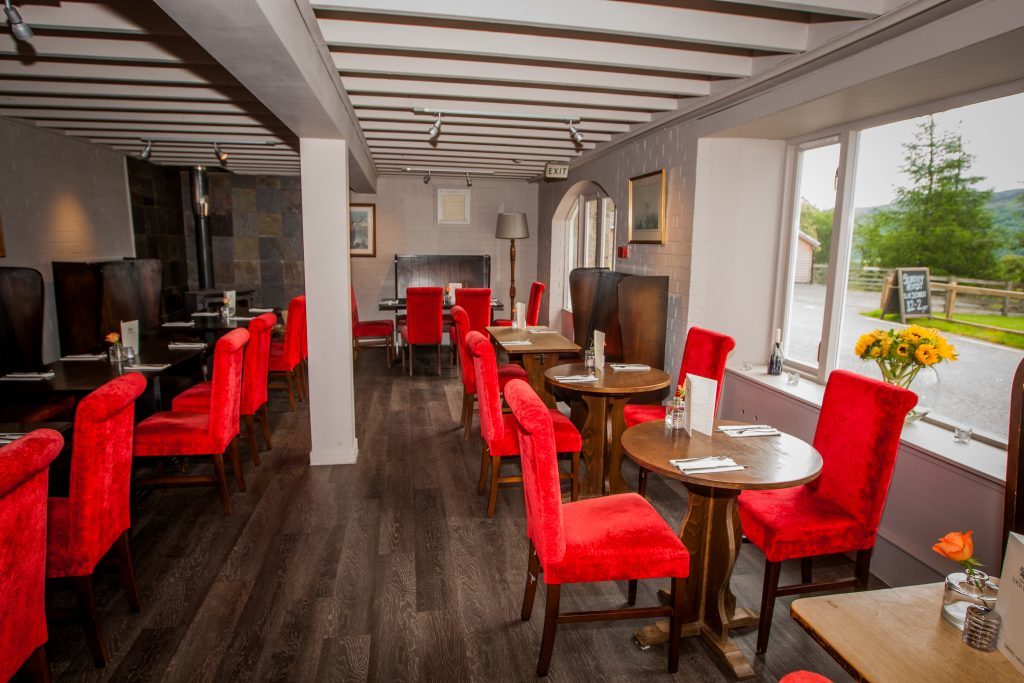 At first glance, this is a lovely little country pub but there are special details that just add a bit of sparkle. We had booked a table and we knew which one was ours as our name was spelled out in Scrabble letters in a holder on the table – a lovely personal detail.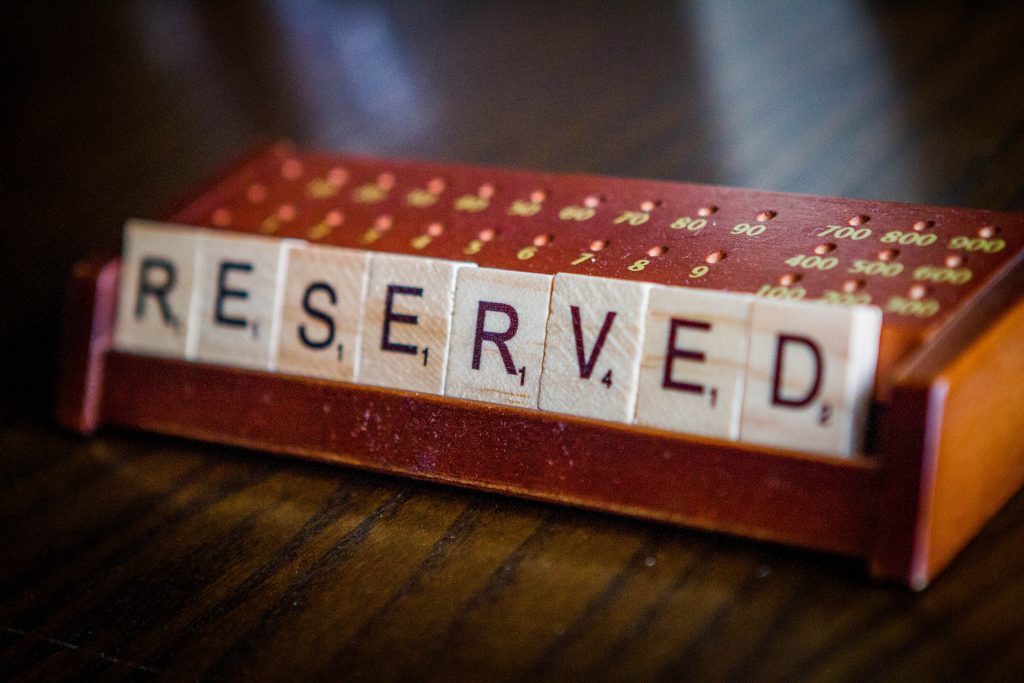 The Sunday lunch menu was nice although I found it unusual that the only two alternatives to the roasts offered were either linguine or gnocchi and perhaps a bit similar to each other to create variety.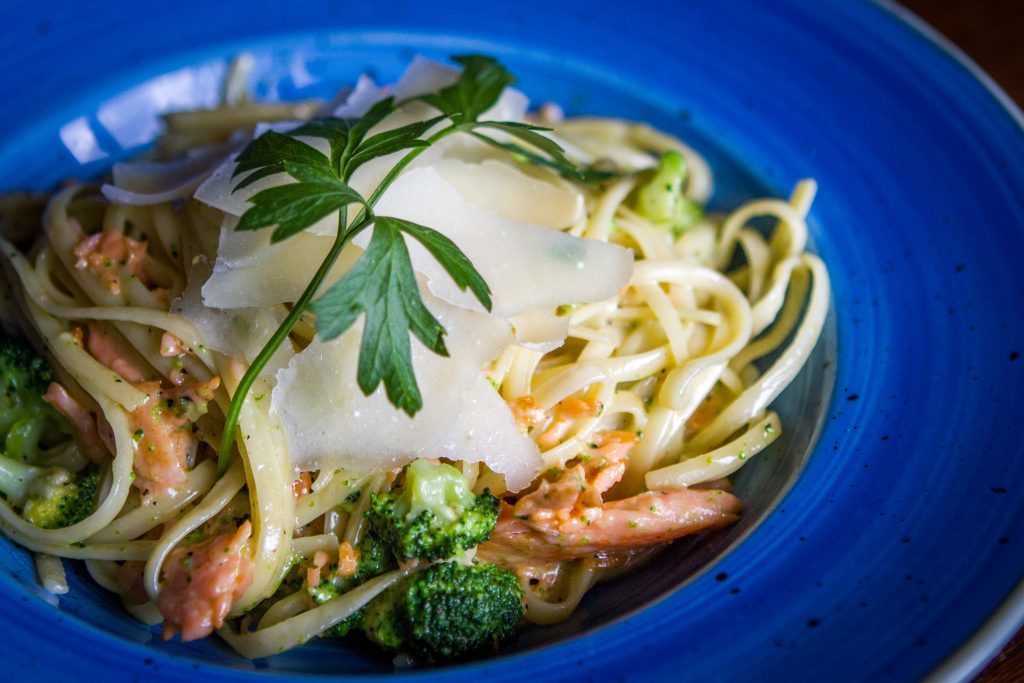 Aside from the soup of the day, all starters offered were cold which was also unusual but with focus on local and fresh, this wasn't necessarily a negative point. Mr Kerry chose the haggis and chicken roulade to start, which consisted of delicate slices of the meat terrine in a Swiss roll style swirl. Although it was perfectly fine, what made this dish were the accompaniments; the zingy pineapple salsa had a very pleasing kick and the homemade oatcakes contained whole fennel seeds providing a really deep earthy flavour.
My starter was the hot smoked trout salad. The centrepiece was well smoked and fairly dry and was served on a bed of salad including sweet and sour diced beetroot, radish and boiled egg. The overall effect was clean and simple.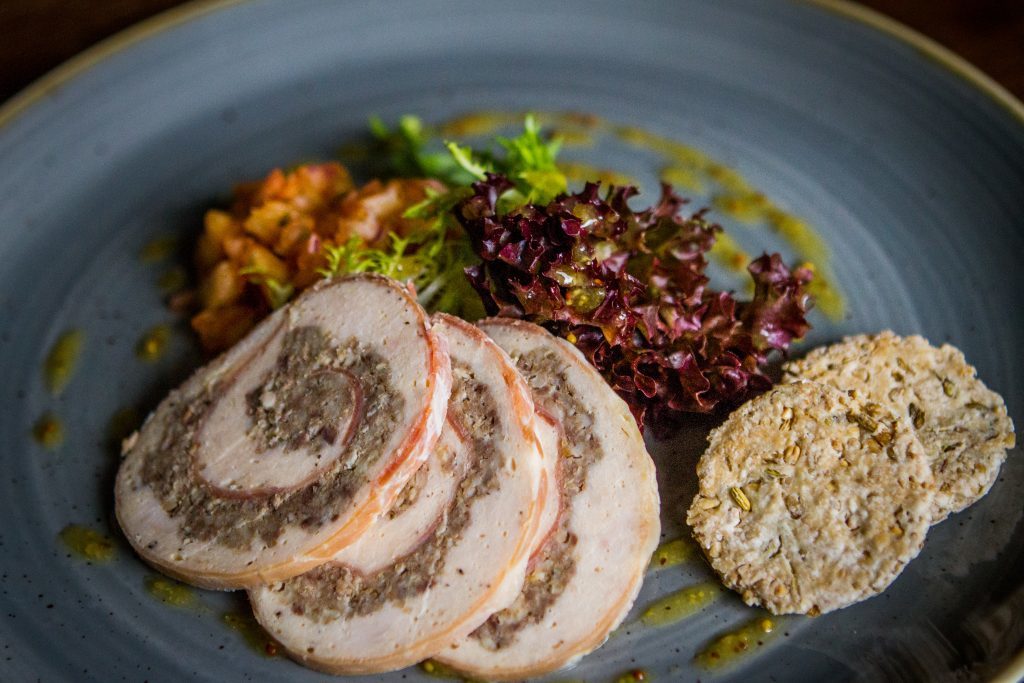 Because I had seen the table next to us devour the roast pork, I couldn't resist ordering it and I have to say it was the best roast lunch I have had in a restaurant for a long, long time. Nothing will ever beat my mum's creation but I wouldn't expect it to. The pork was succulent and juicy, the Yorkshire pudding crispy on the outside and soft on the bottom, the root vegetables roasted to sticky perfection and the broccoli still delightfully al dente. It is difficult to make crispy roast potatoes for a staggered lunch service and these did lack a crunch but were nevertheless buttery and delicious. But my favourite part was that my plate was generously puddled with a dark, meaty gravy – not a water-thin jus drizzled prettily around the plate but lashings of proper homemade gravy pooled around my roast. Bravo.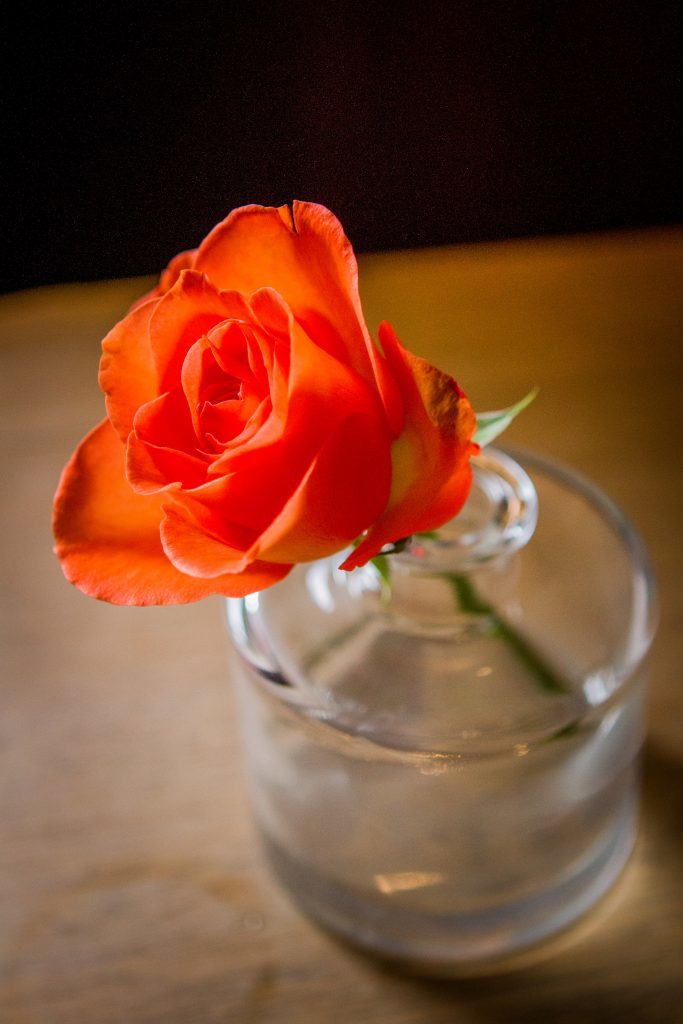 Mr Kerry chose the smoked salmon linguine for his main course as he thought he'd be able to tuck into my roast too which left me wondering if he knew me at all. Anyway, he enjoyed his intensely rich, creamy pasta which was spiked with very smokey but not too salty salmon, broccoli and parmesan. It was so decadent that I found it very sickly with nothing cutting through the richness and I couldn't have eaten more than a couple of forkfuls myself but what did I care as I had struck gold with my meal.
Mr Kerry is particularly partial to rhubarb and so thoroughly enjoyed his parfait with white wine poached rhubarb. It was sweet but with a lovely edge of familiar sharpness. The combination reminded me instantly of the rhubarb and custard sweets we still but occasionally from the sweet shop in Pitlochry.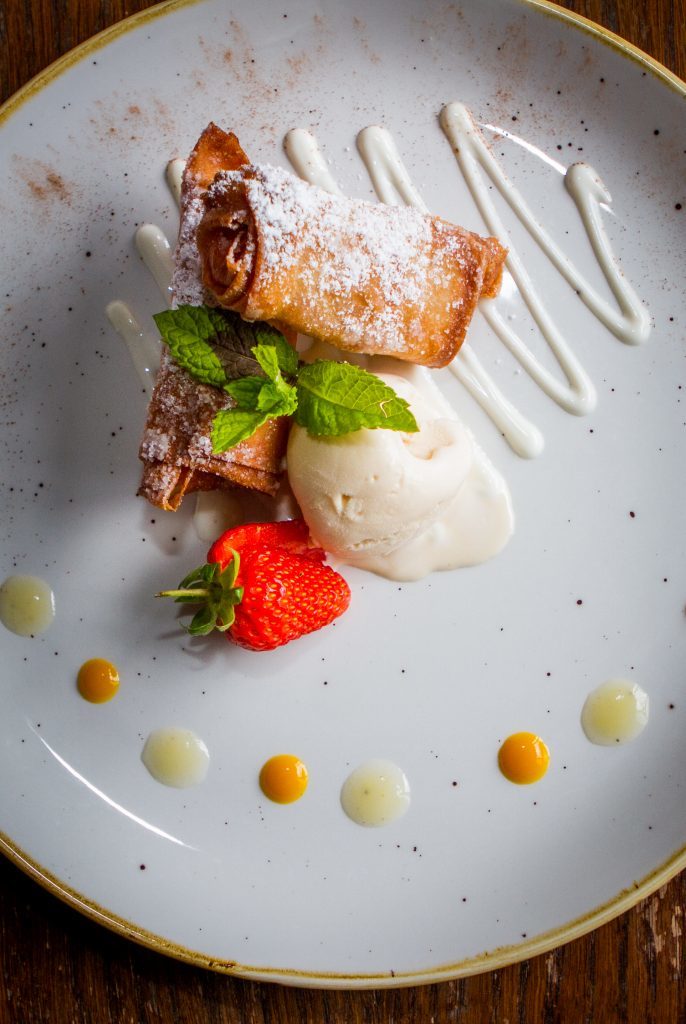 I chose the blackberry frangipane tart. I couldn't really decipher any almond flavour and sadly the pastry on the bottom of the tart was raw but the filling was moist and attractively studded with dark berries.
We had a lovely lunch at Loch Tummel. We got chatting to Alice who clearly loves her new home and the few little disappointments in some areas of the food were made up for by my amazing roast pork.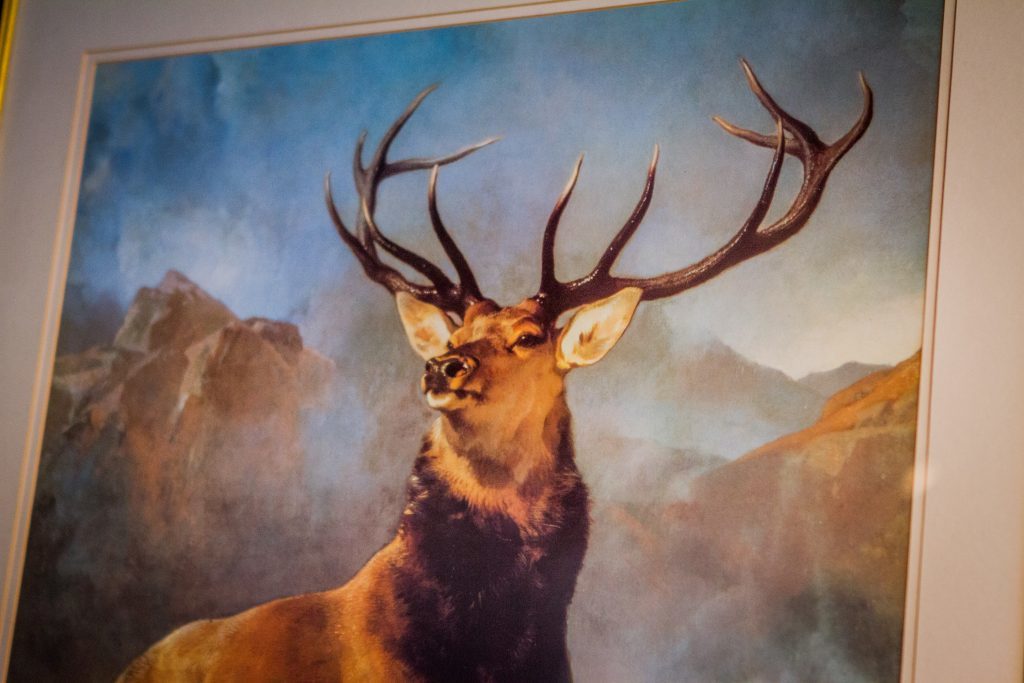 The Inn has come a long way already from its dilapidated state but I have a feeling that Alice and Jade have a lot more up their sleeves. There is talk of a tasting menu being served upstairs in the dining room in front of the the picture window and residents' reading room which I will certainly be back to try. Their team is small and their focus is on local quality and I truly hope that people continue to venture out of their way to Loch Tummel to sample the food and welcome in their smart but cosy country Inn.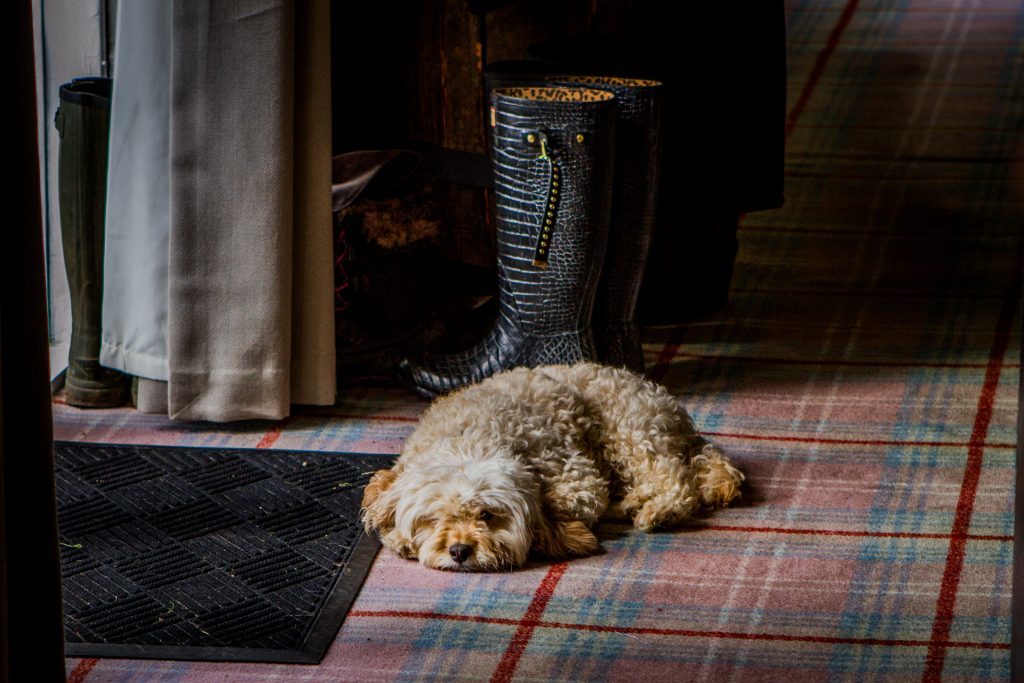 Info
Price: Sunday lunch: 2 courses for £20.95, 3 courses for £24.95
Value: 7/10
Menu:  7/10
Atmosphere: 8/10
Service: 8/10
Food: 8/10
Total: 38/50
Info: The Inn at Loch Tummel
Address: Queens View, Strathtummel, Perthshire, PH16 5RP
Tel: 01882 634317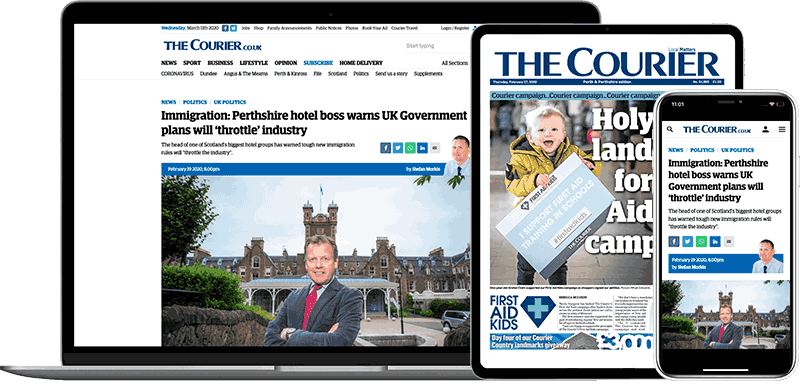 Help support quality local journalism … become a digital subscriber to The Courier
For as little as £5.99 a month you can access all of our content, including Premium articles.
Subscribe