Sam Wylie-Harris recommends some plush pinots to see out the last balmy days of summer.
For these 'Pinotphiles', nothing comes close to the elegant flavours of summer fruits you'll find in a young pinot, or the darker red berries and earthy savoury notes in a more mature style.
The wine is versatile and pairs well with most dishes, but as grouse season is now underway (as of the Glorious Twelfth), why not drink a pinot toast to the wild bird?
A luxury, both can be expensive but worth hunting down, especially if you relish a late summer treat and an exhilarating glass of wine (young pinot can be served cool or lightly chilled) that's a keeper once you've found the one.
A fickle grape that's difficult to grow, pinot noir's spiritual home is Burgundy, where the Cote de Nuits sets the standard for the sumptuous fruit and graceful aromatics that, for some, has become the ultimate red. But pinot is produced proudly all around the world…
BURGUNDY
:: Fixin Michel Magnien 2013, Burgundy, France (£23.99, www.waitrosecellar.com)

From the lesser-known village of Fixin north of Gevrey-Chambertin, this plush pinot has beautiful depth and structure, with powerful floral aromas, and a generous, silky texture with vegetal notes, ripe tannins and a seriously long, impressive finish. Turning deeper and more complex as the fruit is released, it has the foundations to stand up to gamey tangs.
NEW ZEALAND
Outside of Burgundy, Australia and New Zealand are two of the most successful regions for pinot noir and famous labels such as Cloudy Bay have been producing it for 26 years.
:: Cloudy Bay Pinot Noir 2014, Marlborough, New Zealand (£27.95, www.winedirect.co.uk)

Their latest vintage, 2014 has been described by the winemaker as their best pinot noir to date and its seductive nose of rose petals and sweet ripe fruits, with bright red cherries, plush plums and darker fruits, set against a backdrop of spicy oak and herbs with ripe, silky tannins, all perfectly complement each other. Perfect with simply roasted grouse.
AUSTRALIA
Interestingly, in a recent Decanter tasting of the best pinot noirs in the world (outside of Burgundy), Australia dominated the Top 10 and this beauty from Tasmania could easily sway a cab sav lover to swap a vibrant cabernet sauvignon for this plush pinot.
:: Dalrymple Pinot Noir 2013, Pipers River, Tasmania, Australia (£28, Oddbins)
Immensely enjoyable, the fruit is beautifully defined with a bouquet of black plums and raspberry that leads to sweet, opulent fruits with accents of oak, spice and finely structured tannins on the suave finish. Pure, concentrated pleasure. If you can't blow the budget and want a wine within easy grasp, Asda have this delightful and inexpensive pinot that's produced for them by reputable Australian producer De Bortoli.
:: Extra Special Yarra Valley Pinot Noir 2015, Australia (£7.98, Asda)
Flowing with New World fruitiness, this opens up nicely with classic juicy raspberry flavours, pretty cherry fruit, an appealing silky texture and freshness through to the finish.
GERMANY
German pinot noir (known as spatburgunder and translates to 'Late Burgundian') also has its virtues and Germany is the world's third largest producer. If you like a lighter bodied style of red for summer sipping, Sainsbury's have this food-loving pinot which can be paired with a variety of meats.
:: Taste the Difference Reinhessen Pinot Noir 2015, Germany (£7, Sainsbury's)

Delightfully soft and silky with vivid black cherry aromas, the delicate strawberry and raspberry fruit is light, elegant and extremely pleasant.
ROMANIA
Heading further east to Romania, the country's largest wine producer Cramele Recas, is at the top of its pinot noir game, offering quality and easy drinking appeal at a popular price point.
:: Paparuda Pinot Noir, Estate Selection 2015, Romania (£6.70, www.tanners-wines.co.uk)
Delicate floral aromatics lead to delicious strawberry and raspberry fruits with pretty spice, a smooth mouthfeel and hint of tannin. Impressive for the price, especially if you're serving young grouse to a party of four.
CHILE
Chile is also enjoying great success with pinot noir which is one of the countries most exciting varieties. With great potential for finesse and elegance, it still offers outstanding value at all price levels.
:: Estevez Reserva Pinot Noir 2014, Chile (£4.79, Aldi)

Fruity and jammy, this offers outstanding value with kirsch and strawberries on the nose, strawberry and cherry flavours, a faint hint of smoke and South American juiciness. Especially if you're firing up the barbie rather than giving the local butchers your best shot.
BEST BUY
:: Cocktails to go… Bottled cocktail specialist World of Zing have launched World of Zing Cocktail Travel Pack (£14.95, www.worldofzing.com), a summer essential that's presented in airport security friendly pouches and features four 50cl bottles from their signature cocktail range.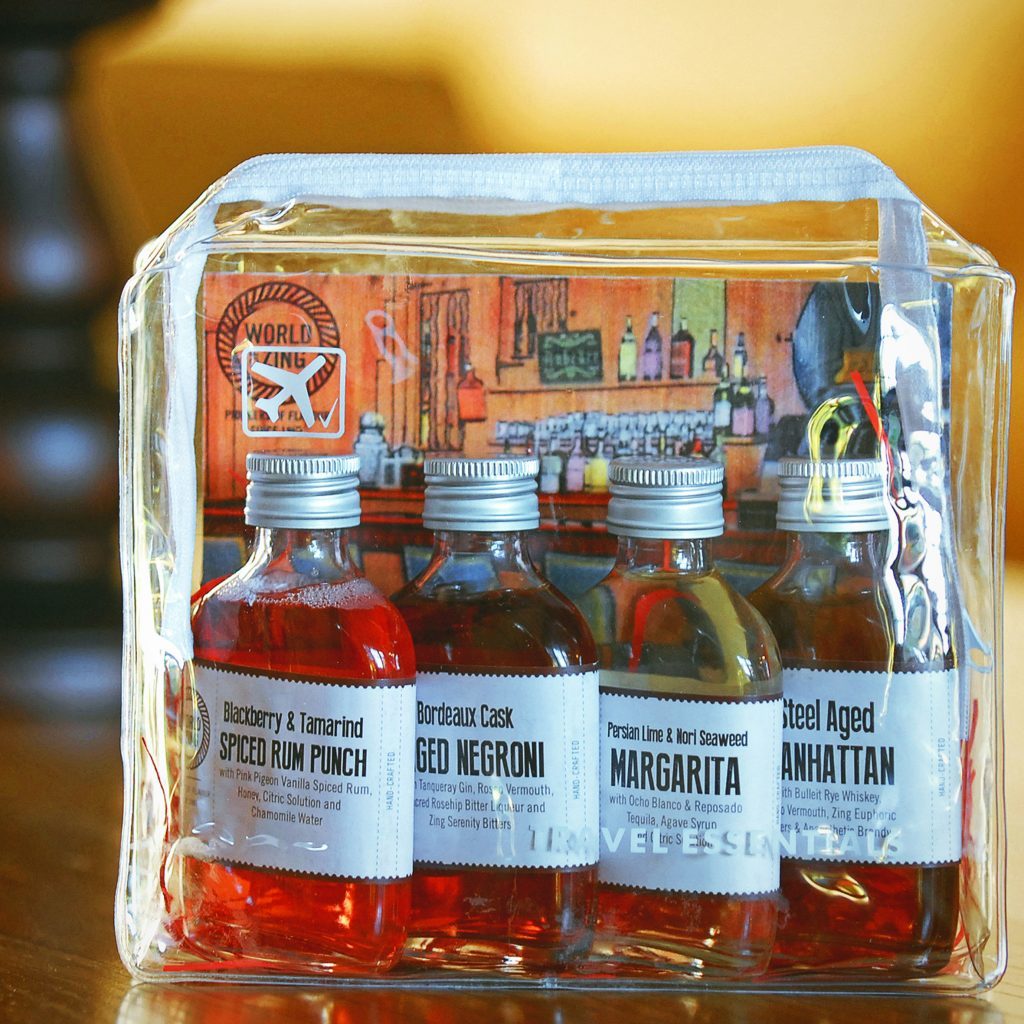 With a choice of Bordeaux Barrel Aged Negroni with Tanqueray Gin and Zing Serenity Bitters; Steel Aged Manhattan with Bulleit Rye Whiskey, Zing Bespoke Anaesthetic Brandy and Zing Bespoke Eurphoric Bitters; Blackberry & Tamarind Rum Punch with Pink Pigeon Spiced Rum, Honey & Chamomile Water; and Persian Lime & Nori Seaweed Margarita with Ocho Tequila and Agave Syrup. Simply pour the cocktails over ice.
LIQUID NEWS
Join the club… Following on from the launch of Haig Club in 2014, the single grain Scotch whisky brand have introduced Haig Club Clubman (£25, supermarkets and independent retailers nationwide), their latest expression in partnership with David Beckham.
The new variant is matured exclusively in American oak casks that have previously held bourbon, allowing the sweet, gentle single grain Scotch whisky from Cameronbridge to interact with the vanilla, butterscotch and sweet toffee flavours found in the ex-bourbon casks. The result is "a wonderfully smooth, sweet and enjoyable Scotch whisky".
"Whilst Haig Club Clubman is delicious straight-up or on the rocks, the perfect way to enjoy this whisky is with cola," says Ewan Gunn, whisky master, Diageo Global.
"The sweet, vanilla and coconut flavours combine perfectly with the sweet caramel of cola, creating an approachable and delicious drink which is refreshing in taste and perfect in its simplicity. If you already love Scotch, you'll enjoy this combination of flavours and if you're new to Scotch, this is the ideal introduction."
The new bottle retains the signature Haig Club blue glass and the distinctive square style is elongated, creating a new aesthetic and stand-out silhouette.
Beckham commented: "Working closely with Diageo, we look forward to welcoming Clubman into the Haig Club family. From its earliest days, Scotch whisky has attracted people from all over the world with its sophistication, style and distinctive array of flavours.
"We want to continue in this spirit, bringing to market a special new whisky and introducing new fans to this incredible industry."
For more info, visit www.haigclub.com