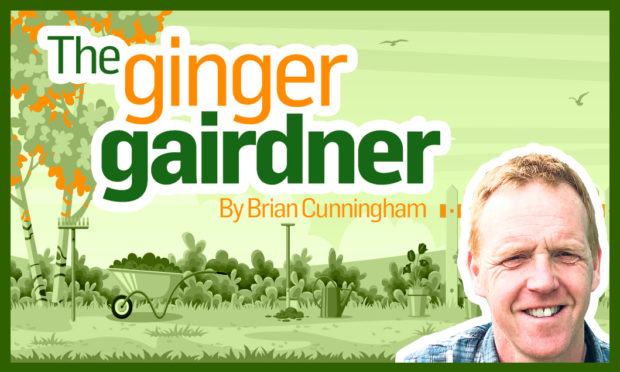 Normally at this time of year I would be relishing in all the vegetables being harvested from the kitchen garden. Sadly, for me, things haven't gone as planned, says Brian Cunningham.
Instead of the garden bursting with crops of courgette, beetroot, French beans, pumpkins (and I bet with the cracking summer we've had it would've have been perfect for sweet corn, too) I'm just knee-deep in weeds.
And while I know this has come about due to events beyond my control – I'm still gutted. While the country was in lockdown with extra time to spend in the garden, I was part of a smaller-than-usual team running around trying to prevent acres of grass and flower beds from turning into a jungle. I had to prioritise and, unfortunately, growing veg – which does need a bit of dedicated time to be done properly – wasn't on the essentials list.
Sometimes unexpected things happen in our lives (usually not on the scale we are experiencing just now, thankfully!) and it means we just don't have as much time to spend in our gardens as we thought we would. As beautiful as gardens are, they can also be pretty unforgiving places when this happens. One thing is for sure, the grass and the weeds are always going to keep on growing.
I saved myself a bit of time by reducing the cutting of the main lawn to once a fortnight rather than the usual weekly cut. I didn't bother collecting the grass clippings, either – though I must admit by the time July came, I'd certainly seen the lawn looking a lot better!
There is a trick to remember if you're struggling for time. The jobs I make sure to keep on top of are sweeping the paths and cutting grass edges. It's amazing the difference these simple tasks can make to the appearance of the garden, disguising the odd messy spot. I've probably based my whole career on this.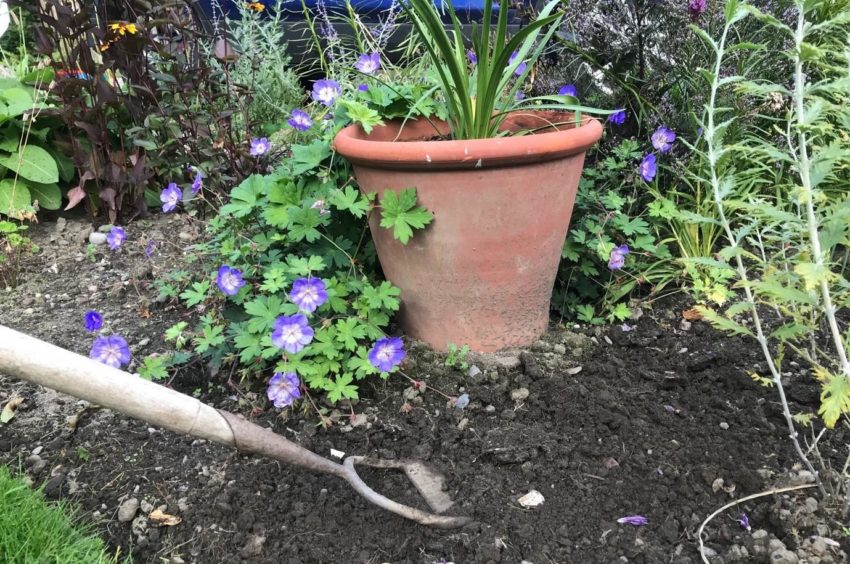 The dry spell earlier in the year also helped in dealing with the weeds. You see, when the weather is sunny with a bit of wind, these are the best days to get out on to the soil with a hoe, bringing any young weeds and their roots to the surface where they will be fried. This will also save you the job of having to go around and picking them up.
The simplest way of not having to deal with so many weeds in the first place is to make sure you have no bare soil. Cram your flower beds full of plants. Over the last few weeks I've been lifting and dividing up some of my favourite perennials into more plants which will come to my advantage next year as there will be less room for weeds to grow.
As I mentioned, the damage has been contained to one area, so as jobs in the other parts of the garden begin to slow down, I'll be able to start concentrating on tidying the kitchen garden now. Unfortunately, many of the weeds have gone to seed being blown about in the wind which means the legacy of this summer could be felt for a couple more years.
Once I've got the weeds tidied up I'm going to put a good layer of mulch around 5cm to 7cm thick over the surface of the soil, covering up any weed seeds that are sitting on the surface of the soil. This will hopefully suppress them and prevent them from germinating next year. And, if they do germinate next year, what do you think I will do? Just making sure you have been paying attention!
Saying that, the nasturtium plants that have self-seeded around the plots from last year are doing a good job of suppressing weeds, also providing a bit of colour and something peppery for my dinner plate, too.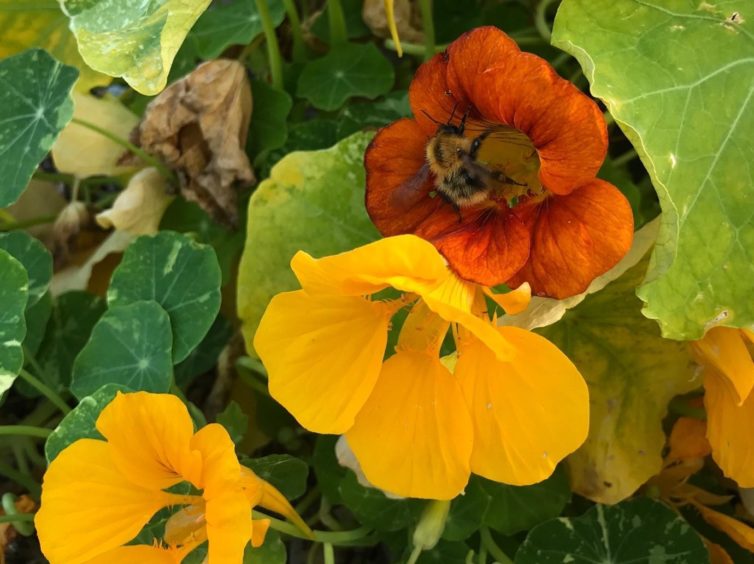 The good thing is, it's all autumn work needing to be done in the veg plot, anyway: feeding the soil and replacing the nutrients taken up by this year's crops and getting the beds all nice and ready for next year. One thing I can say is that no matter what else happens, I'll not be missing out on my home-grown veg two years in a row!
I can't deny feeling slightly green with envy when I read about John Stoa and all his cracking crops. When looking on social media, too, everyone is quite-rightly showing off the rewards of their summer travails.
Before nature took over the kitchen garden I did manage to get a few vegetables in the ground, which I'm about to harvest (and I'm sure will taste even better than normal.)
Although not earthed up, I still got a few tatties and I'm also surprised to see parsnip foliage through the weeds so I'm hopeful of something there, too. I'll wait until after the first frost before checking for them, though, as a blast of cold weather helps improve their flavour.
I seem to be half-way there with veg for my Christmas dinner, but no sprouts. I love them – maybe a little too much, the rest of my family would say …
Brian Cunningham is a presenter on BBC's Beechgrove Garden and head gardener at Scone Palace.