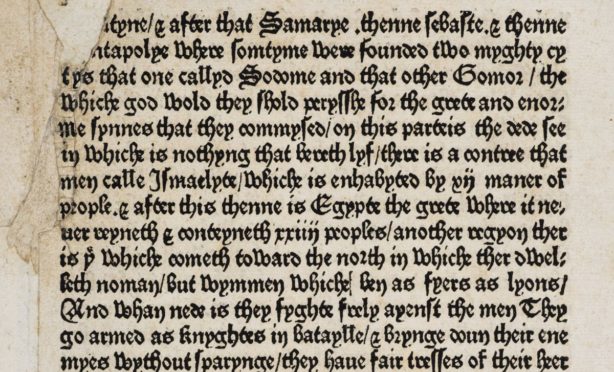 Illustrated is a single printed leaf from a second edition copy of The Mirrour of the World, by Gossuin of Metz, printed at Westminster by William Caxton in 1490.
The page comprised 31 lines of black letter text to each side, from a total of 88 leaves.
The Mirrour of the World was the first illustrated work printed in England. Caxton himself made the translation from the French.
The leaf sold for £1,050 at Dominic Winter, Gloucestershire.
The most famous book from the first years of printing using moveable type is, of course, the bible produced by Johannes Gutenberg in Mainz in 1455. It is said 49 copies survive of the 185 believed to have been printed, and the auction record for a copy is the $5.39 million taken by Christie's in 1987.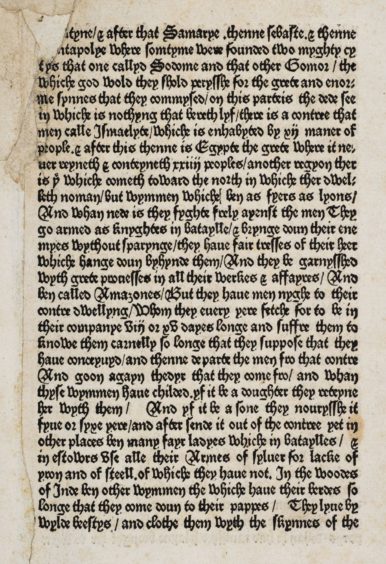 Thirteen copies remain in Germany. There are eight in this country, including the National Library of Scotland's copy.
While just about every copy of Gutenberg is held by a national or prestigious library, quite a few of the world's top books remain in private hands.
Paul Allen, the co-founder of Microsoft, spent $5.2 million on Shakespeare's First Folio in 2001. When in 2007, a copy of the Magna Carta sold for $21.3 million, the buyer was identified as the American billionaire businessman David Rubenstein.
The most expensive piece of Judaica to ever sell at auction, The Babylonian Talmund, was purchased for $9.3 million in 2015 by Leon Black, founder of Apollo Global Management.
And, in 1994, Bill Gates paid $31 million for Leonardo da Vinci's Codex Leicester, perhaps the most famous of Da Vinci's scientific journals.
It remains the most expensive book ever sold.
Pictured: A page by William Caxton, £1,050 (Dominic Winter Auctions).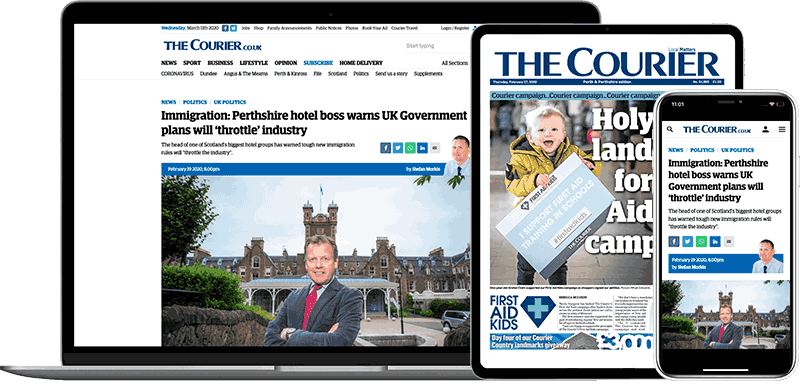 Help support quality local journalism … become a digital subscriber to The Courier
For as little as £5.99 a month you can access all of our content, including Premium articles.
Subscribe