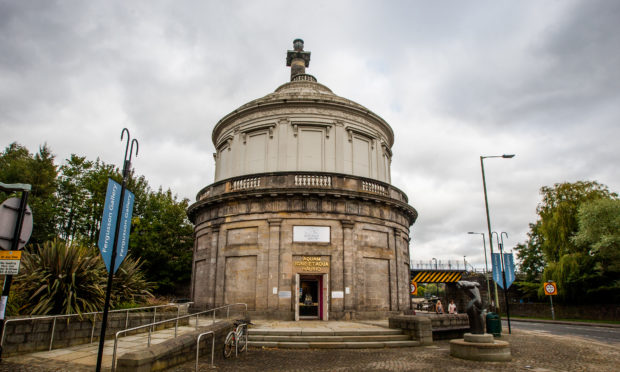 The Round House, as it is known in Perth, at the junction of Tay Street and Marshall Place, is formally titled The Fergusson Gallery and is home to the largest collection of works in existence by the Scottish Colourist John Duncan Fergusson (1874-1961).
It was built as Perth's waterworks in 1832 with a nod to Rome's Pantheon, but will eventually close as a gallery when-and-if Perth City Hall transmogrifies into a new cultural hub. I am thus emboldened to illustrate something from its current exhibition, Iconic Fergussons, a collection of the artist's most important works.
Head with Roses (Jean Brandt), oil on canvas, was painted by Fergusson in 1952, quite late in his career.  The sitter was a dance student of the artist's long-time partner, the choreographer Margaret Morris. Brandt was the sister of John McLennan, a Glasgow publisher who had produced Fergusson's Modern Scottish Painting in 1943. She had hopes of becoming a journalist, but I am unsure if she ever realised this ambition.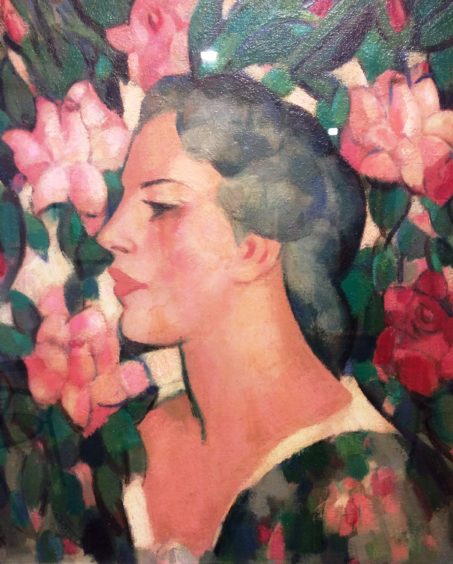 Fergusson has long been considered at the forefront of modern British art. One of the four Colourists, he drew inspiration from the French Impressionist and Fauvist schools, which emphasised painterly qualities and strong colour. He studied at The Louvre and, from 1905, mixed with the likes of Picasso and Matisse in his Paris studio, while harnessing every vibrant colour to his palette.
He is in my kitchen and my hall, and takes up a fair share of my bookshelves. The loss of a gallery dedicated to his work will be mourned by all who love his painterly qualities.
Colour for colour's sake – as this wonderful picture underlines.
Picture: Head with Roses (Jean Brandt); The Fergusson Gallery.