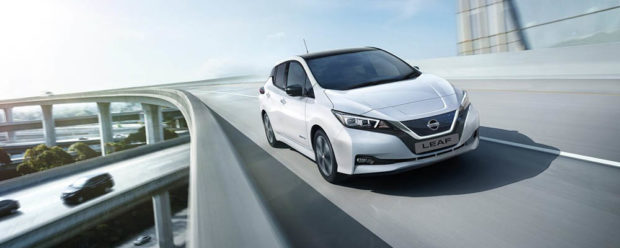 When it was launched, Nissan's LEAF quickly became the world's best-selling electric vehicle. Now the Japanese car manufacturer has made some revisions to the British-built LEAF and it is already becoming another success story – by winning Best Electric Car at the 2018 WhatCar? Awards.
For drivers who crave advanced technology, the LEAF is the car of choice, because of its e-Pedal which accelerates AND brakes and, thanks to its unique automated parking system ProPILOT Park, it parks itself! That's just two of the new functions in this rejuvenated and sleeker second generation version.
The Nissan LEAF has always been a car that divides opinion. Some love it for its bold engineering and enjoyable driving dynamics, but, many other green-minded potential buyers struggle to make a case for it. That could soon change thanks to the improvements made to this second-generation model, which offers a significant enhancement in driving range and ingenious new automated technology.
"We're super excited about the launch of the New Nissan LEAF, the extended range combined with new advanced driver assistance – including the ground-breaking single pedal drive – and sleek design is set to super-charge the electric vehicle market," explained Mackie Motors Franchise Director, Greg Black.
If you are intrigued to find out about what this second generation LEAF is like to drive, then Mackie Motors' Nissan Arbroath dealership on Montrose Road invites you along to test drive this new 100% electric car, but, before you do, here is some more information about the "world's best-selling electric vehicle"…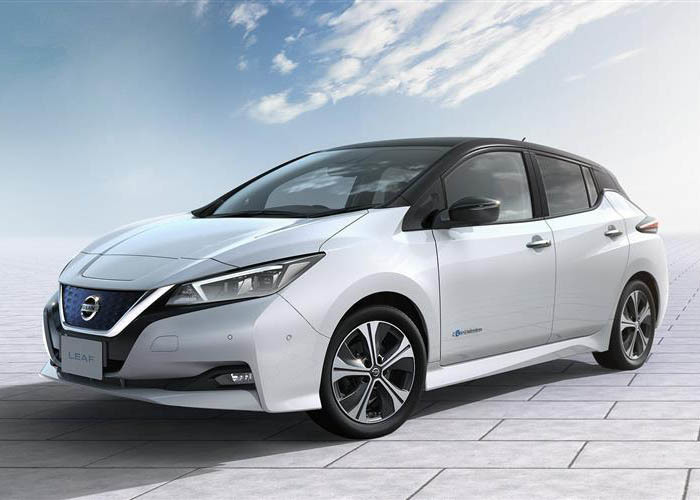 As a best-seller, you might think that tens of millions were sold. The truth is that, following its launch back in 2010 and throughout a production life that lasted nearly eight years, the first-generation version shifted 300,000 units worldwide. Not massive numbers, however, that says less about the LEAF – a design that car critics have always thoroughly respected – and more about the slow take-up of battery-powered cars, which continues to lag behind industry predictions.
Mostly, that's been because of the restrictions that fully battery-powered vehicles put on driving range, something that's changing as automotive electric technology advances. The second generation LEAF is certainly worth another look if you couldn't quite justify the purchase of its predecessor.
The first thing you'll want to know about it is its driving range. In 2010, the first generation LEAF model struggled to get much more than 60-70 miles out of it between charges. The second-generation design offers a driving range of up to 177 miles WLTP on a combined cycle (235 miles NEDC) from the standard model – and there'll be a further 'e-plus' version with a driving range of up to 310 miles. It's an impressive improvement, representing a 50% increase over the final version of the previous model.
Pulling power's up too, making the LEAF feel even faster from a standing start: the 0-62mph time has been improved by 15%, which should translate into a sprint time of about 9.8s.
There are two routes to styling an all-electric car: make it look exactly like a conventionally-engined model or go for something overtly futuristic. The latter is what Nissan did with the first generation LEAF model and this approach continues in the second generation design, which gets a completely re-worked body featuring a flat floor, a sharper nose and a more aggressively tapered rear end. It also features the company's signature 'V-motion' front grille, the 'boomerang'-style lights and the kicked-up rear shoulder line seen on other Nissans.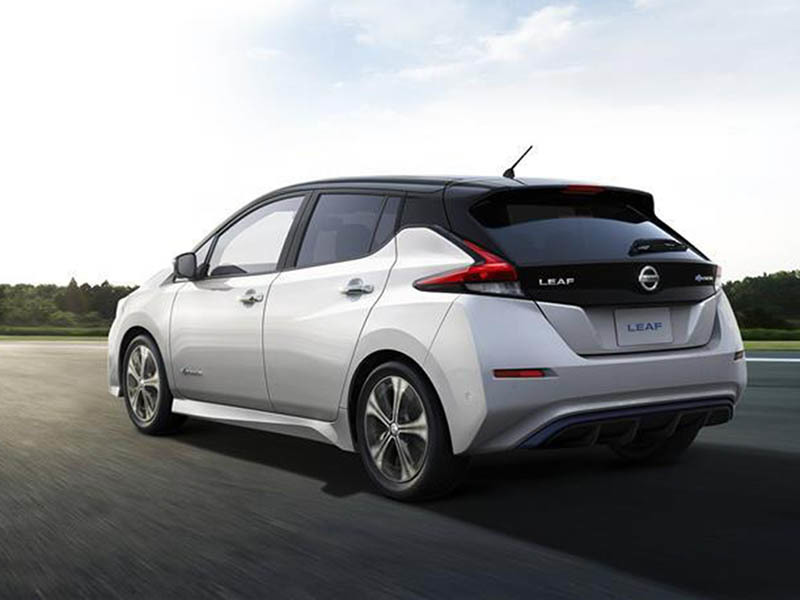 Importantly, interior practicality is much improved in the MK2 model, notably in terms of boot space, which rises from 370 to 435-litres, and the designers have given the cabin more of a premium feel (see picture below), with upgraded cabin materials and a smarter look for the 7-inch centre-dash infotainment touchscreen.
LEAF pricing is around £22,000 to £27,500, once the £4,500 government grant has been deducted. There are 'Visia', 'Acenta', 'N-Connecta' and 'Tekna' trim levels. Even the most basic versions of this car are fitted with sophisticated equipment, such as 'ProPILOT' autonomous driving technology as standard, which can steer, brake and accelerate for you on motorways. There's also the new 'ProPILOT Park' which automatically guides the car into a parking space.
As the UK's electric car charging infrastructure becomes more advanced, it's now much easier to make a case for cars like this. You'll be able to re-charge your LEAF from empty to 80% capacity in just 40 minutes on a rapid charger. As for domestic charging, you can get quite a lot of it done with an overnight charge but you might not consider it unless you have off-street overnight parking.
Critics say the car is still quite expensive to buy and the looks will divide opinion, but in developing this second-generation model, the Japanese car maker has enhanced driving range and added a package of cutting edge automated technology, keeping the LEAF at the forefront of all-electric motoring.
Find out if the Nissan LEAF is for you by booking to test drive this new electric car at your local Nissan dealership at Mackie Motors, Montrose Road, Arbroath.