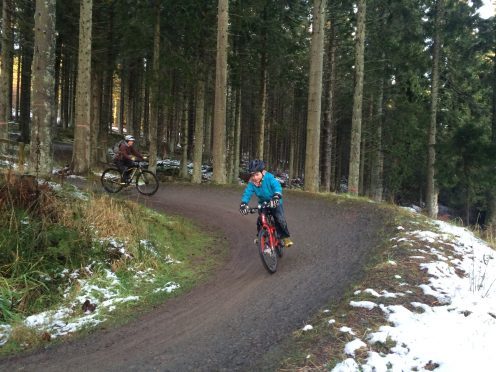 Scot's cycling bucket list continues with some off the best mountain biking in the UK
The big problem with mountain biking in Scotland is that there are too many great venues to choose from; we have natural trails, forests, big mountain passes and an abundance of world class trail centres. This means that you could spend a lifetime riding all these trails and still really only scratch the surface of what is on offer.
I also find that when I discover somewhere I enjoy riding I keep going back and forgo the pleasures of exploring new places. The 7 Stanes Trail Centres are an example of this – I have ridden at Dalbeattie, Newcastleton and Glentress, but find there is still so much to explore at these locations I haven't got round to visiting the others in the area.
So in 2018 I am going to make a concerted effort to ride the rest of the 7 Stanes I haven't visited yet, as well as trying to add some others to the list, such as Golspie, north of Inverness.
Only time will tell if I manage to visit all these places next year – I have an ever-increasing "places to ride" list pinned to the wall above my desk.
The 7 Stanes are purpose-built mountain bike trail centres that span the Borders and Dumfries and Galloway. There are actually eight centres (Glentress and Innerleithen are usually lumped together as one) in the area, seven of which have large sculpted "stanes" at their venue.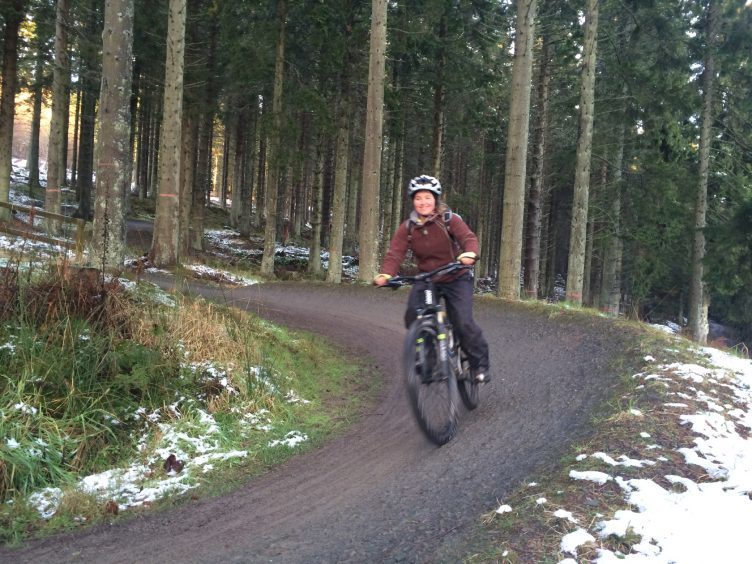 From the Talking Head Stane at Ae to the Ghost Stane at Mabie, the unique sculptures reflect the unique and diverse riding to be found at each trail centre that will suit families and beginners all the way to experienced riders. Although the centres are further afield for riders from Courier Country they are worth visiting and have more than enough trails to keep you riding all day. Their geographical proximity to each other also means that, if you wanted, you could have a weekend away and visit more than one centre.
If time is an issue and getting away for a full day is a problem, then don't worry as there are loads of purpose built trails and trail centres around Courier Country too.
Comrie Croft is perhaps the most popular with a large network of trails, a shop and cafe and facilities for camping too. There is also the Templeton Tangle at the back of Dundee and also trails on the Knock above Crieff.
Cambusbarron and the Carron Valley, Loch Ore and Blairadam in Fife are just a few more of the huge number of great places to go mountain biking locally that are all ideal for a day mountain biking with friends of family.
Join the Blazing Saddles Strava Club at: www.strava.com/clubs/BlazingSaddlesWeekendCourier
Where to Ride?      The Seven Stanes Trail Centres – The Borders and Dumfries and Galloway
Description:           •              Glentress – arguably the most well known and popular of the 7 Stanes with a wide variety of routes from beginners to advanced
Kirroughtree – a real mix of trails that, like Glentress will keep everyone from families to expert riders happy.
Forest of Ae – a mix of beginner to intermediate trails with a big downhill section for the more competent riders.
Mabie – with lots for beginners, including a great skills section, right through to experienced riders Mabie, near Dumfries is a popular venue.
Dalbeattie – features a wide range of technical trails with some large granite features, including the steep granite "Slab"
Glentrool – great for families and beginners
Newcastleton – one of the quietest and best-kept-secrets of the 7 Stanes, offering trails for all abilities.
Innerleithen – mainly known for its downhill tracks, but it does have a great red-graded cross country trail.
For info and directions to all the 7 Stanes Trail Centres visit:        
http://scotland.forestry.gov.uk/activities/mountain-biking/7stanes