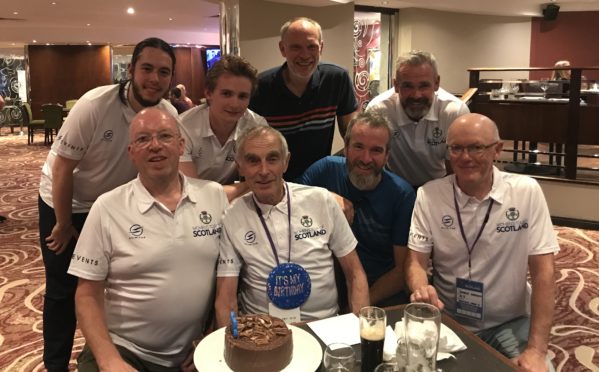 Mick Ives handed me his business card. On it was printed: 'Owner/ Director – MI Racing – 8 Times World Masters Cycling Champion. 78 Times British Cycling Champion.'
The number 78 had been scored out in ball-point pen and the number 81 hand-written in its place. There aren't many eight times World Champions and 81 times British Champions around.
But that wasn't what surprised me about the business card that Ives handed me, nor that his last 1st place was in the UCI Cyclocross World Championships in 2015. The truly amazing fact was that Mick, on the day I was working with him, had turned 80 years old.
I had the pleasure of working with and sharing a hotel room with Mick over the four days the Women's Tour of Scotland earlier this month.
Driving around Scotland as the race progressed and having Mick as a passenger was the equivalent of having my personal audio-book retelling the history of British and European bike racing.
He told me he didn't ride a bike until he was 15, but bought one to commute to his first job and, in doing so, joined his first cycling club.
Members of that club mischievously told Mick to join the local hill climb race, expecting him to find it too hard. Instead, Mick won the race and came within four seconds of the course record.
"They took me seriously after that," he chuckled.
Mick also told me he suffered a heart attack in 2017 and had two arterial stents fitted. Six months after his operation his doctor advised him that he could start again with some gentle exercise. Mick told him he already had and was now riding 150 miles a week. Previously he had been riding 350-400 miles per week, so in fairness, he was breaking himself back in gently.
As I approach 50 I am inclined to episodes of grumbling and fretting about my age. Mick Ives is a force of nature and spending time with him was a reality check, confirming to me that age has no relevance to how I, or indeed we, should live our lives.
His enthusiasm was infectious and when the Women's Tour of Scotland arrived in a sunny Perth I was keen for Mick to meet my wife and children, so we grabbed an hour out of our working day for a bowl of soup and a moment to catch up with my family.
He had my kids transfixed with his stories of racing across Europe and his ardour had my kids keen to get home and ride their bikes. I wasn't the only one caught under his spell of youth; everywhere we went he was chatting to team managers, mechanics, racers and organisers, all of whom had worked with him at some point and were delighted to see him. When I returned home at the end of the tour, Mick sent me an email in which he told me, among other things, that he was home for a few days before heading to Belgium with his Youth Academy Team for a weekend of racing.
He may have just reached his eighth decade, but he still lives his life as if he has just said farewell to his teenage years – a lesson for us all.
Where to Ride: Falling Leaves Stage Race – Ballater
Date: Saturday September 14 2019
Details: This is a two-day stage event organised by Deeside Thistle Cycling Club. Day one has a 5km TT followed by an 80km road race with king of the mountain points. Day two is a 93km road race with king of the mountain points and bonus seconds for the first three riders.
Find out more:
https://www.britishcycling.org.uk/events/details/208075/FALLING-LEAVES-Stage-Race-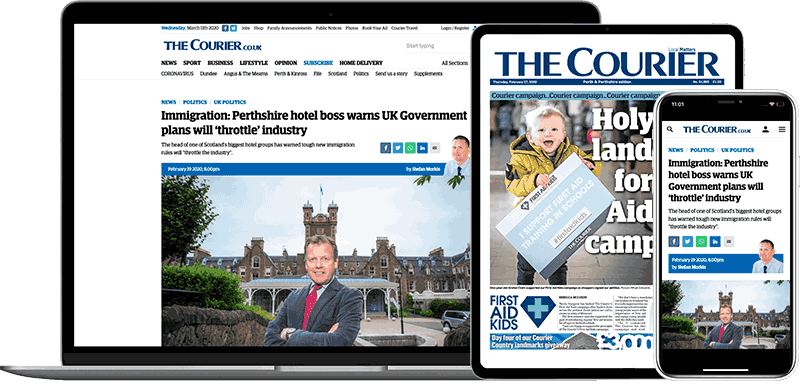 Help support quality local journalism … become a digital subscriber to The Courier
For as little as £5.99 a month you can access all of our content, including Premium articles.
Subscribe