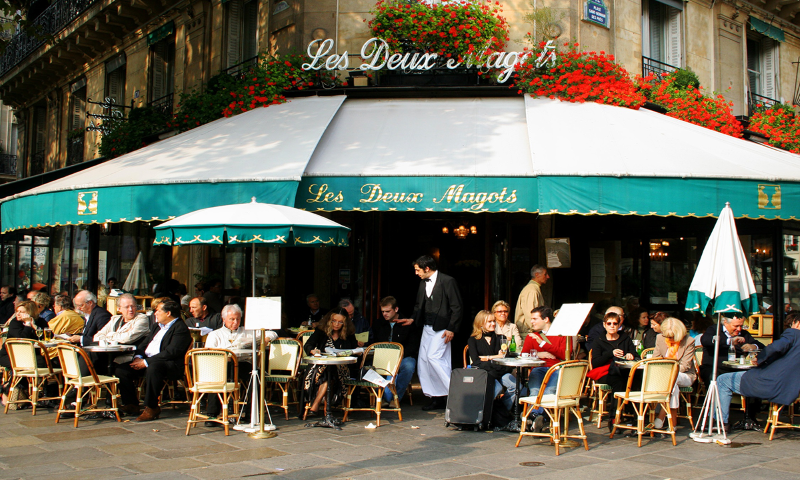 A holiday in France is so much more than a break away from routine.
For me, it's a blissful, cultural overload to my senses that leaves me in no doubt as to which country I am in.
The thing that hits me first is the food. For centuries, French food has been a world leader in gastronomy and this is a country that prides itself on its cuisine.
France has given us gourmet delights such as coq au vin, crepes, fondue, l'escargot, moules, Bouillabaisse and many more mouth-watering dishes that have become synonymous with good taste.
Ok, so the frogs' legs are an acquired taste but you get my drift.
If you love French food, why not take a holiday in France with a difference this year and go for a full-on gastronomical experience.
Lyon is hailed as the food capital of the world so this might be a good starting point.
Or, for an exciting twin centre break, head for Paris and spend a few days sampling the menus in the capital before heading south for the culinary delights of the French Riviera!
You can easily combine a city break with some of the best food and wine tours on offer. Sounds good, doesn't it?
Let these tasty trips whet your appetite.
We've teamed up with social travel network talkholiday to bring you some great deals on holidays to France with exciting food and wine experiences to really enhance your stay (and tickle your taste buds!).
Holidays In France:
Book A 14 Night Package Holiday To Lyon Now From £294pp
Enjoy A 14 Night Holiday To Paris Now From Only £264pp
Food & Wine Tours:
Discover Secret Paris… Cheese, Art & Local Life Tour From £47pp
Have Lunch In Paris Tasting Cheese & Wine From £60pp
Dine Out In Lyon & Enjoy The Regional Specialties From Only £19pp
Indulge In A Gourmet Culinary Tour Of Nice From £60pp
Explore Provencal Cuisine With A Gourmet Food Tour Of Nice From £52pp
Book The Tasty Bistro Cooking Class & Dinner In Cannes From £68pp