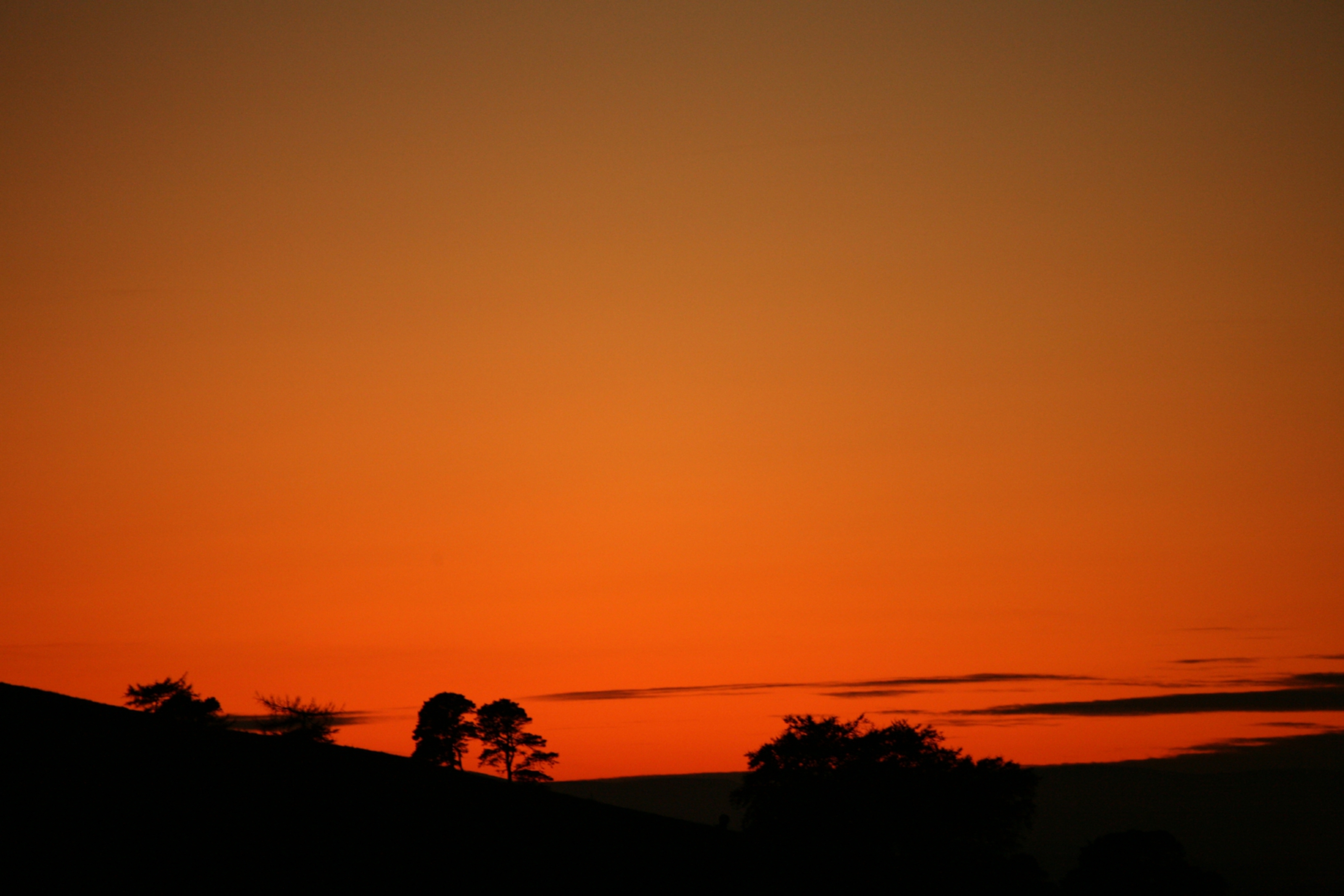 The stunning Angus countryside is the perfect place for a family getaway, as Rob McLaren discovers
Just half an hour's drive from Dundee, our luxurious self-catering accommodation at Balbinny by Aberlemno was just the tonic to escape the hustle bustle of the city.
On entering our "broch" we were immediately struck by the breath-taking views through the ceiling-to-floor glass windows.
A tractor working away in the distance and two friendly Highland cattle in a nearby field were the only signs of civilisation.
Another plus point was our toddler had instant entertainment as we sat spotting passing wildlife from the comfort of the sitting room.
The development at Aberlemno, near Forfar, began four years ago when owners David and Lynsay Milne decided to transform a steading area at their farm.
Spotting a gap in the market for high-end self catering in Angus, they started by constructing three two-storey homes, which can each accommodate six people, as well as a building with a heated swimming pool, spa and fitness suite. There is also an outdoor tennis court and sports pitch.
The hope was that people would be attracted by the state-of-the-art leisure facilities and, from there, would discover some of the highlights that Angus has to offer.
This proved to be the case so next they embarked upon the construction of two grass-roofed brochs, using reclaimed stone from the original farm steading.
A broch is the name for a prehistoric drystone Scottish tower dating back to the Iron Age, around the time of the Roman invasion.
And while the buildings look as if they could very well have been standing in the landscape for thousands of years, the interior tells a different story.
A lot of thought had been put into our broch, which had unexpected luxuries such as a large wet room, air source heating, wireless music system and wood burning stoves.
Although clearly a modern design and a lovely open space, it was full of features that gave a nod to its rural heritage: upcycled headboards, small antlers as cupboard door handles and a foot rest in the shape of a Highland cow.
Views of the surrounding countryside were maximised throughout thanks to an abundance of glass.
In such pleasant surroundings, it can be tempting to stay at the lodge and watch the sun set over the hills, but there's plenty to do nearby.
Balbinny is in prime walking territory with routes recommended in a helpful area guide at the property.
Nearby are the Aberlemno Pictish stones, more than 1000 years old, and the ruins of a Roman fort are also within walking distance.
Due to the prevalence of traditional Scottish weather, however, our weekend outing got off to a slow start.
The good news is there is lots to keep the family occupied on-site.
We enjoyed a dip in the glass-fronted indoor pool (which comes complete with a fun floating bean bag) and afterwards my wife treated herself to a relaxing massage in a treatment room.
As the skies cleared, we travelled five miles to Forfar in search of some sustenance.
First we tried the town's well-known Castle Club, and it lived up to its popularity by being fully-booked. We decided to reserve a table for the following evening and headed to the Sultan Turkish restaurant across the street.
The service was quick and we watched the chefs at work in the open kitchen as our meals were prepared.
Our excellent iskender and pirzola were digested as we had a close look at Forfar's small but perfectly kept botanist's garden, which celebrates five local plant scientists.
The next day we headed north to Brechin Castle Centre and its 70 acre country park.
Our daughter loved playing on the equipment and watching the ducks and swans as they swam by.
Again, the weather took a turn for the worst, so we headed back to Balbinny for an afternoon swim before travelling to Forfar for high tea at The Castle Club.
There we ate generous portions of fish and chips and steak pie and our daughter's eyes lit up when the cakes were brought out afterwards.
The waitress said with pride that they were made at the premises and we couldn't resist taking some leftovers back to our broch.
After sadly saying goodbye to our fabulous accommodation the following day, we dropped in on Peel Farm, outside Kirriemuir.
We were welcomed by friendly ducks as they descended on us in search of food just after we parked.
Peel Farm has a farm shop and fun antiques to look at but its coffee shop was a real find with a wide range of homemade soups, sandwiches and specials on offer followed by freshly baked cakes.
With the exchange rate plummeting and foreign holidays becoming more expensive, there's a lot to be said for spending a few days on a staycation in the Angus countryside.
info
During November, early December and most of January,  Balbinny is offering two night breaks for two people from £350 and for four people from £475. These deals include a bottle of prosecco and half price treatments (subject to availability). www.balbinny.com