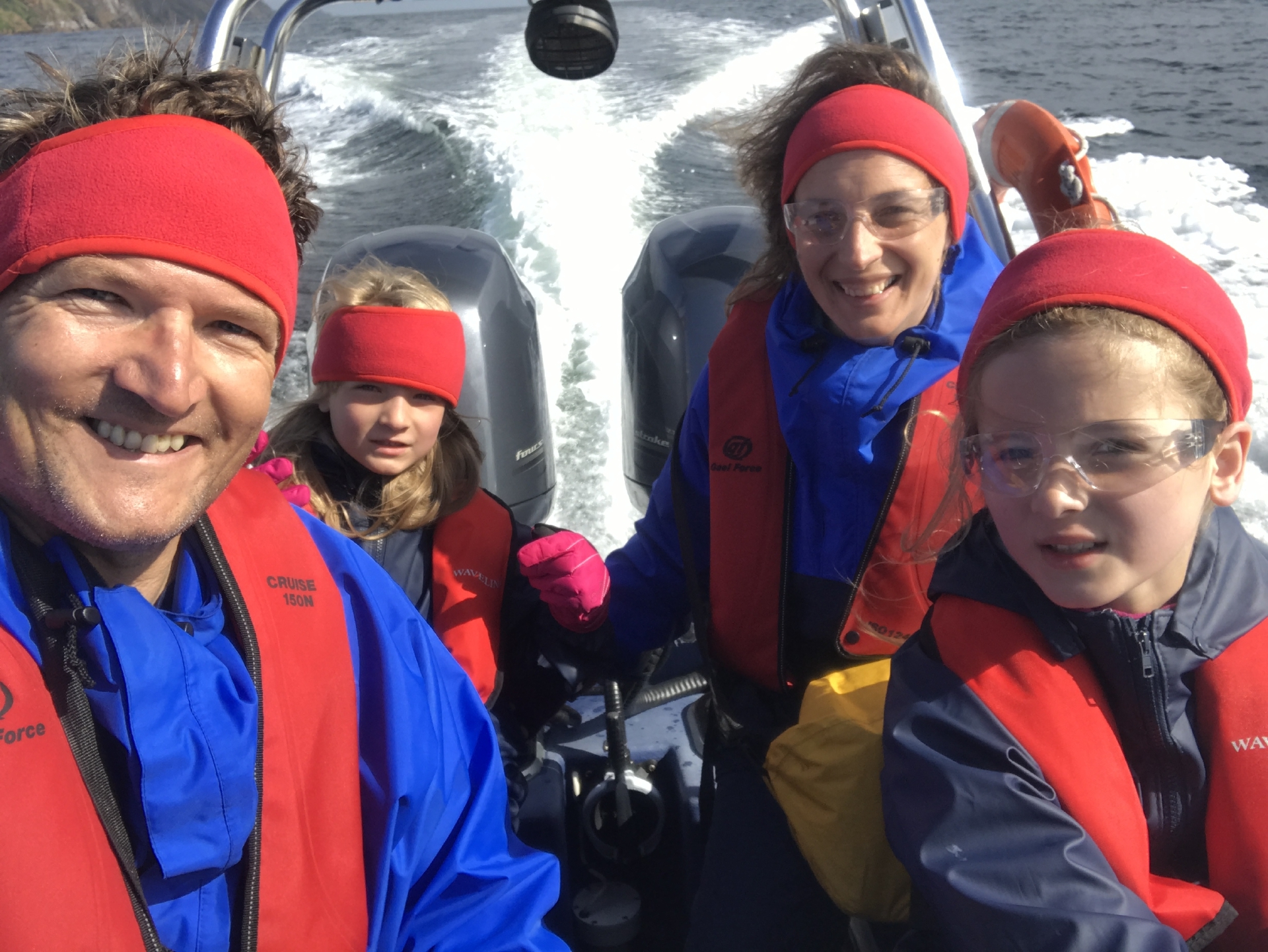 Robin McKelvie enjoys a campervan trip around Scotland…
Ok, I'm going to come clean straight away. I used to hate campervans, motorhomes or whatever you want to call those big beasts that blocked my way on the A9. I took the moral high ground too as the author of Cool Camping: Scotland. Now, though, I love them!
I can still see why campervans get a bit of stick. A handful of inconsiderate drivers do ignore the common courtesy of pulling over to avoid queues, and park overnight in areas where signs clearly state they shouldn't.
Provided you follow some simple rules and apply good old-fashioned common sense I think a campervan holiday can be brilliant fun. They can be good for the towns and villages en route too. We certainly spend a lot in local cafes, restaurants and shops when we take our now annual campervan trip.
For years I made an annual camping trip and I'm still an keen camper, but there is something just so brilliantly convenient about having not only a bed with your set of wheels, but kitchen facilities, a toilet and a shower too. I love that when you arrive you just turn off the engine and can have a brew in your hand in minutes!
We've tried a few rental operators over the years with mixed results. We can recommend Highland Campervans (www.highlandcampervans.com) from multiple trips with them. They are handily located just outside Inverness, so whether you are coming from the north or south you can cover the A9 miles in your normal car before switching. There is a big Tesco right next door for basic supplies and for topping up petrol at the end of your trip.
Armed with your campervan, the next big choice is where to go. By far the most popular option for a campervan trip around Scotland these days is the North Coast 500. This relatively new driving route from Inverness around a swathe of the Highlands and back to Inverness is a great way to get in amongst 500 miles of epic Highland scenery.
If you want to do this Route 66-style and tackle the whole route I'd recommend you take at least a week to cover the NC500, as it's also known. If you try to swish round quicker you risk missing out many places and not getting to spend time in gems that catch your eye.
My favourite section of the NC500 is Wester Ross. This for me is the most spectacular region of the Scottish mainland. Massif Highland mountains burst towards the heavens, while below glens tumble down heather-clad slopes to gurgling burns and silvery sea lochs that lead out to coastline sprinkled with puffy white-sands beaches. It's ideal campervan country, as there are so many scenic spots to pull over at.
And here is my gripe with the North Coast 500, which is now getting seriously popular. Some locals complain roads are already getting congested as people all try to do exactly the same thing. I think that's because, although having a route to follow is a great way to inspire people, creating an arbitrary single trail means you miss out on so much else as traffic is focused on a limited area.
Take Wester Ross. If you stick strictly to the NC500 you miss out the southern half of the Assynt Peninsula, for me a stunning wildscape. The views are epic, both of the mainland and distant Skye, while in the foreground there are the sprinkling of Summer Isles.
With this in mind I set out on my most recent campervan trip just a couple of weeks ago with my young family aboard. We only had four nights so rather than trying to batter around attempting to cover as much of the NC500 as possible we decided to do our own thing.
Our first night was spent close to the Highland Campervans base. Sometimes less is more. Here we hid away amongst the voluminous pine trees. The kids loved the wee playpark at the Camping and Caravanning site just outside Nairn (www.campingandcaravanningclub.co.uk). I liked waking up in the morning enjoying a local butcher bacon roll with the smell of pine trees filling my nostrils.
Our second base was on the Black Isle, which the NC500 just bullets through on its rush north or south. We again stayed at a Camping and Caravanning Club site, this time at Rosemarkie. We tend to find their sites have spick and span facilities and handy wee shops.
Rosemarkie offered a lot more besides. Our pitch sat right above the sand and shingle beach. The highlight of our stay was witnessing a hulking dolphin flip itself in the air right in front of us while I enjoyed a wee dram in the gloaming.
Dolphins are a big attraction on the Black Isle and the site here also offered easy access to Chanonry Point. Arguably the best place in Scotland to spot dolphins from the shore was right here just a half an hour walk along the beach from our van.
We spotted dozens of bottlenose dolphins at the point, who were flocking to the shallows to feast on fish in the rising tide. If you come here I recommend timing your visit for one to two hours after low tide. If you're very lucky you may even see a whale!
During our two days on the Black Isle we headed off in search of other adventures. We explored the Fairy Glen, a RSPB reserve with a lovely woodland walkway that snakes up by a gushing burn in search of a brace of double waterfalls, just a short distance from the campsite.
Another highlight was a half day spent in the charming historic town of Cromarty overlooking the eponymous firth. Here we savoured butteries and one of the legendary pies from the local bakers before hooking up with local outfit Ecoventures (www.ecoventures.co.uk) for a serious adventure.
They kitted my wife and I, plus our two game wee girls, out in heavy-duty waterproofs, fleece headbands and lifejackets. After a safety briefing and an insight into the local wildlife we were out on a RIB, bashing off in search of our marine mammal cousins. We were soon surrounded by a pod of bottlenose dolphins – the world's largest species of dolphin – who flipped themselves in the air and made my girls whoop with delight.
Our final night was spent to the north in Dornoch. Getting here was an adventure I think daddy loved as much as the kids. We had to squeeze – and it was a serious squeeze – aboard the tiny wee Cromarty-Nigg ferry. This saved us a lot of time on our trip north and avoided going back on the A9 and NC500.
Dornoch is again a great wee place to explore on a campervan trip. We parked up near the famous dunes and beach at Dornoch Caravan and Camp Park (www.dornochcaravans.co.uk). Then we sauntered back into town for lunch out at the impressive new cafe at the Carnegie Courthouse. We nipped into the cathedral where Madonna got married, checked out a sprinkling of wee shops and the Historylinks museum, which gave us a real insight into the story of this intriguing town.
We finished our time in Dornoch by nipping into Dornoch Stores. Here we picked up some fresh bread, Scottish cheese, cold meats and local baker oatcakes for tea.
We enjoyed our feast back at our campervan as the rain set in. I couldn't have been more relieved we weren't camping. Later as another stunning east coast sunset brought our latest four-wheeled adventure to an end I toasted a final dram to campervans, a great holiday option if you're prepared to put your preconceptions behind you.
Hotel of the Fortnight
London Bridge Hotel – I'm always looking out for good value hotels in London as too many places are poor quality or are just overpriced. The London Bridge Hotel hits the spot and enjoys a great location just south of the River Thames. They have calmly luxurious rooms in this independently-run hotel and the reception staff are great at dispensing sightseeing info. Their Quarter Bar & Lounge has really stepped up a gear since I last stayed about a decade ago. Handily the bars and eclectic eateries of Borough Market are just across the road. www.londonbridgehotel.com
Travel Tip
It can be hard finding attractions that both educate and occupy kids, as well as keep the attention of adults. The brilliant new Engine Shed in Stirling has no problems with either. It is a visitor attraction – and also an education and research institute – that delves behind Scotland's built environment to look at how the world we experience today was created. The centrepiece is the largest map of Scotland I've ever seen. It's interactive too so you can learn as you explore the country's geography. Around the room are various hands-on installations where you can try out everything from Lego to lasers. All our family loved it here too. I've a sneaky suspicion you will too. Go! www.historicenvironment.scot/learn/the-engine-shed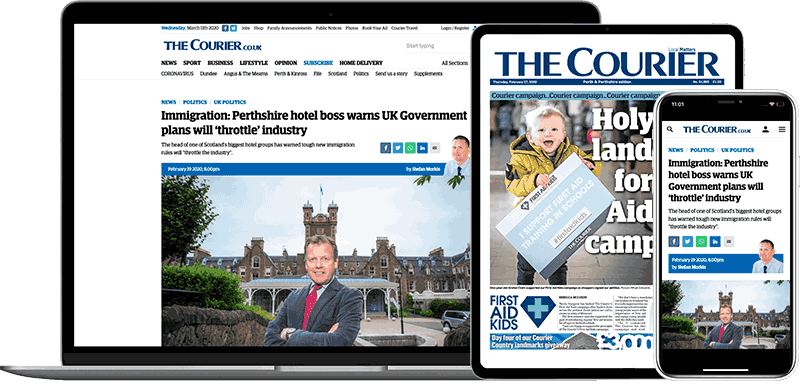 Help support quality local journalism … become a digital subscriber to The Courier
For as little as £5.99 a month you can access all of our content, including Premium articles.
Subscribe