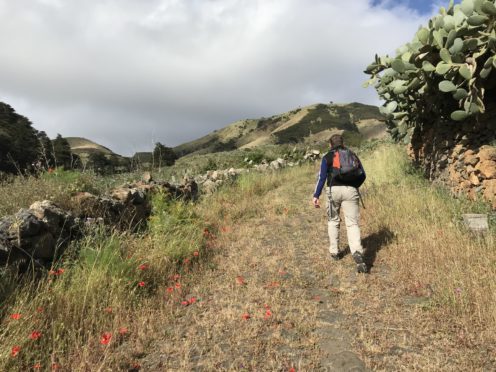 Canary Island lover Robin McKelvie heads to remote El Hierro
It's a Canary Island that is less theme park and more Jurassic Park, a Spanish hideaway more remote Yorkshire on a volcano than hectic Costa del Sol. Welcome to El Hierro, the magical outpost that was the last land Columbus saw as he sailed off the map in search of the New World.
In the days of Columbus El Hierro was quite literally the end of the world, the finisterre where the known world came to an abrupt halt. You can still imagine today how his sailors would have felt veering into the unknown as you sail or fly the clear ocean blue to get here. Gaze west and Florida lies over 4,000km away across the Atlantic. Antarctica is 11,000km adrift to the south.
The smallest of the seven main Canary Isles lays claims to being the most fascinating. It is the youngest, its volcanic eruptions often measured in thousands of years rather than millions. Indeed there was a massive eruption just a few years ago – more on that later. Around 50,000 years ago El Hierro endured the trauma that gives it much of its appearance today. It was the site of a cataclysmic landslide that saw a whole swathe of the island tumble into the Atlantic leaving the wide El Golfo bay you see today. I met locals who reckoned that the resultant tsunami must have been over 100m high!
I've just been back for my second visit to El Hierro. The first occasion was a flying one night stay, but I was so entranced by this unique gem I resolved to return as soon as possible to spend more time on this most remote Canary Isle. My base was the Parador (www.parador.es). This stately retreat sits right on the ocean with vaulting cliffs rising over 1,000km directly behind it, an apposite introduction to a spectacular isle.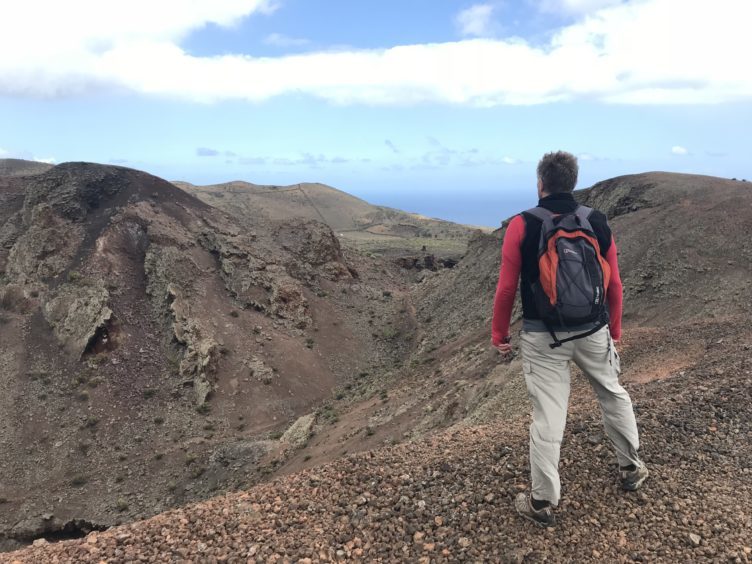 I say spectacular and it is, with an incredible amount of diversity packed into a bijou space. It's easy to see why El Hierro was designated a UNESCO World Biosphere Reserve in 2000 and a Geopark by the same global body in 2014. There are subtropical forests in the interior awash with clouds of mist that are drawn in by the Trade Winds, while the fertile high plains look more like Yorkshire with their neat fields, dairy cows and dry stone dykes. Tracts are also volcanic moonscape, while the south is a parched desert where the trees are bent double by the almost constant force of the Trade Winds.
The best way to really get a feel for El Hierro is undoubtedly on a walking trip. I hooked up with KE Adventure Travel (www.keadventure.com), a UK basked operator who specialise in group walking trips. Over three days they gave me an insight into what a week with them offers. My guide was the welcoming and engaging Paolo who plans the routes, as well as guides the groups, and he is a real fountain of knowledge on this most unique of isles.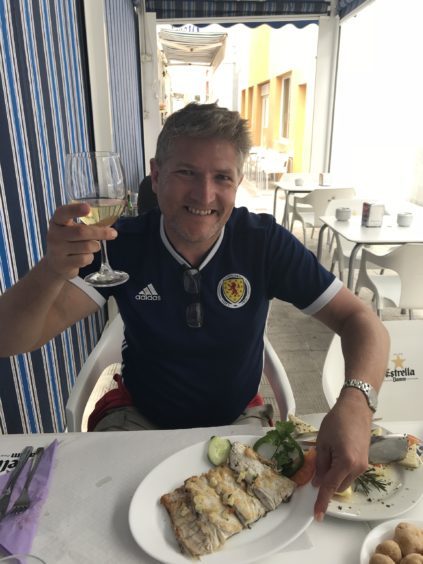 Paolo told me all about the fresh local produce that the island offers up in such abundance. There are the sweet, plump figs and the delicious almonds. Then there are the local Herreno cheeses and, the star for me, the island wine. On my last visit I only tried the sweet varieties, but this time I was lucky to discover the dry white Vina Frontera. It went brilliantly with the rich bounty of seafood that is landed from the deep Atlantic, which swirls all around El Hierro.
Given the epic sweep of scenery the walks are diverse too. I loved my first hike, which took me out of the capital of Valverde on a 12km circular route. A recent splash of rain had brought out the bountiful wildflowers and the hills were alive with bright reds and deep purples. I walked through flower sprinkled meadows, along rugged ridges and down through gnarly forests that looked like something out of a fairytale.
The highlight of this first walk was the Garoe Tree. Water was a precious commodity to the original bimbache inhabitants of El Hierro and they held the tree here in nigh mystical esteem. The original gathered water from the clouds and neatly decanted it for the appreciative locals. It was destroyed in a massive hurricane in the 16th century, but its descendant has stood proudly on the site since the 1940s.
Another of my favourite walks also took me to trees I'll never forget. El Sabinar is like nowhere else I have ever been in my travels to 104 countries. The juniper trees in this desert are constantly buffeted by the Trade Winds and are all contorted and gnarled both by the winds and also by the desperate attempts of their branches to reach the ground in search of precious water. Walking around here I felt like I was in the pages of a fairytale, half expecting to chance upon Hansel and Gretel.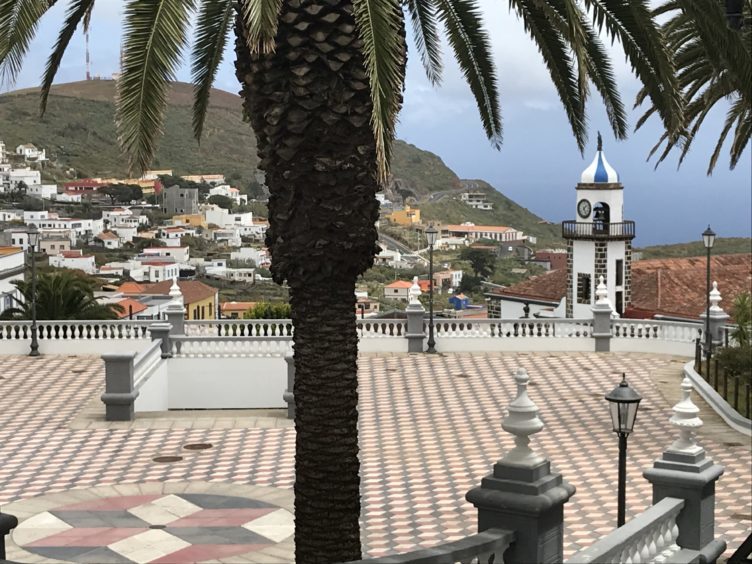 In contrast my walk in the deep south took me down into a treeless landscape ravaged and forged by volcanoes and earthquakes. Most of the volcanoes I've seen on my travels are long since extinct or decidedly dormant. Not so here on an island where the earth's crust is constantly challenged by the pressures from its subterranean mantle. Paolo took me across this moonscape showing me the different types of lava flows and the fascinating lava tubes, which have powered through the crust.
If we had been here in 2011 we would have witnessed quite a show. That year thousands of mini-earthquakes heralded some seriously powerful volcanic activity just offshore. For months scientists and locals alike waited to see what would happen as geysers spurted from the Atlantic as well as fizzing volcanic rocks. The coastal village of Restinga was actually evacuated twice, but eventually the new volcano settled at a height of just 80m below the ocean's surface, where it waits today mulling over its next move.
You can learn all about the 2011 eruption in the Volcanic Interpretative Centre near Restinga overlooking the waters that house the new volcano. The centre sports a short video that has lots of photos and newsreel from the eruptions. There are also information boards that help evoke the dramatic volcanic events that literally shook this entire island and made headlines around the world.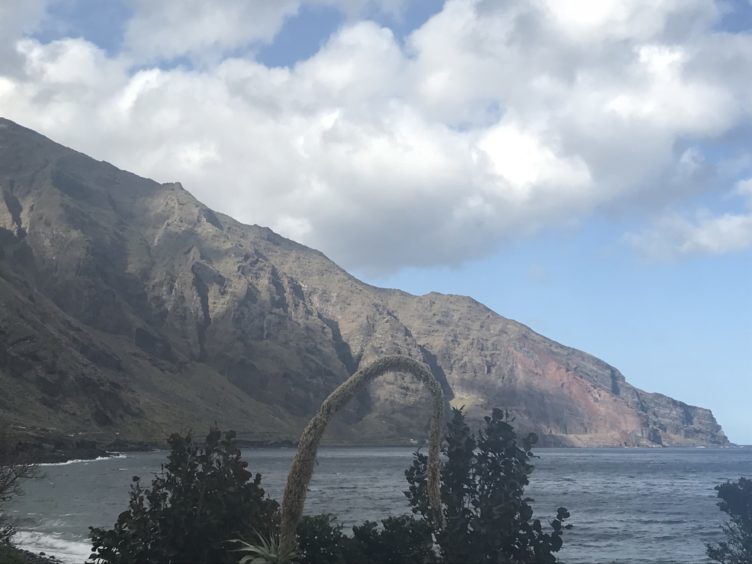 I'm glad that Restinga wasn't blown off the face of the planet in a volley of lava and rock. It turned out to be my favourite settlement on the island. It crowds around a fishing fleet that is very much still active. I watched as a wee fishing boat ambled in then dropped off its wares on to a trolley for a van to scoop off to market. I wasn't getting this close to the bountiful local catch without sampling it so Paolo found out where the fish was heading and we followed it to the excellent El Refugio restaurant where we dined on delicious boat fresh barracuda.
It was with a heavy heart that I waved goodbye this time to this most special of islands. I thought of Columbus and his crew as my plane pirouetted off the tiny runway and up above the wide ocean blue. They may have 'discovered' the Americas, but the explorer's sailors were deeply unlucky, as they never got to savour any time ashore on the bijou charmer that is El Hierro.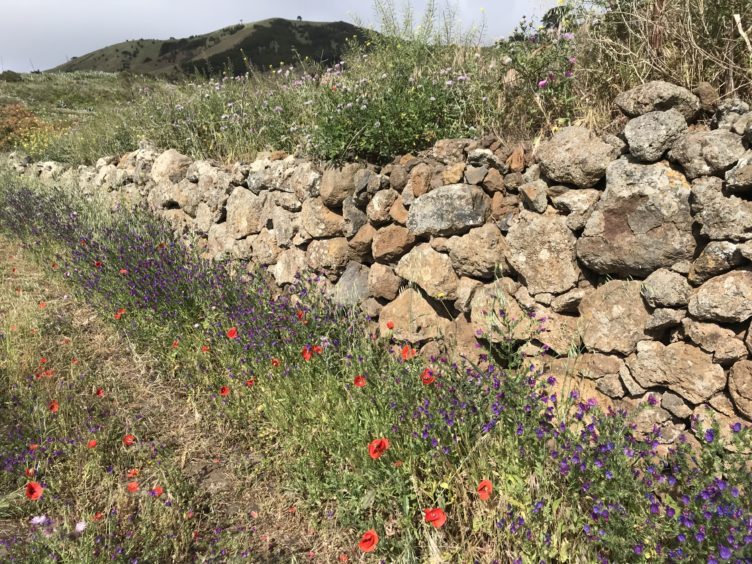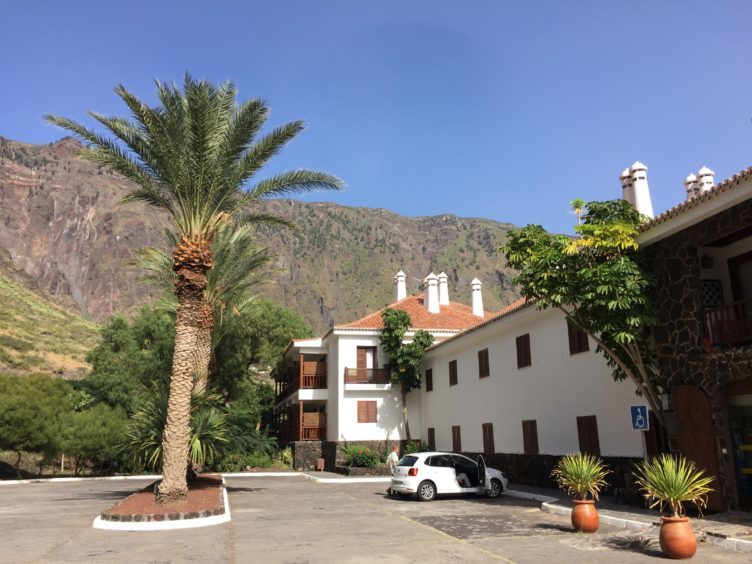 Factfile
For more information on El Hierro see www.hellocanaryislands.com/el-hierro. The Lonely Planet guide to the Canary Islands has a strong section on El Hierro.
Hotel of the Fortnight
Elphinstone Hotel – I've often flashed by this Biggar bolthole en route to England and always wandered what it's like. Well I'm happy to report that this family run abode is a welcoming place to stay in a shop filled old market square.  The 'Elph', as it's known locally, has a rich history delving back over 400 years and the current incumbents boast longevity too – Robert and Janette Allen, along with son Michael, have been at the helm for over 25 years. The rooms at this three star are cosy with plenty of public space too. The bar is a favourite of the locals and local produce pops up in their acclaimed restaurant. www.elphinstonehotel.co.uk
Travel Tip
North Africa and Turkey Are Back – Thomas Cook have just released figures showing bookings to Egypt's Red Sea resorts are up over 80%, with a similar rise in Turkey, as security fears ease and their great value tempts holidaymakers. Even more strikingly, Thomas Cook are seeing strong Tunisia bookings after they became the first UK operator to restart flights in February. I've just been invited on to BBC2 to talk about these impressive stats and subject to the usual foreign office advice it seems Turkey and North Africa really are back in business.