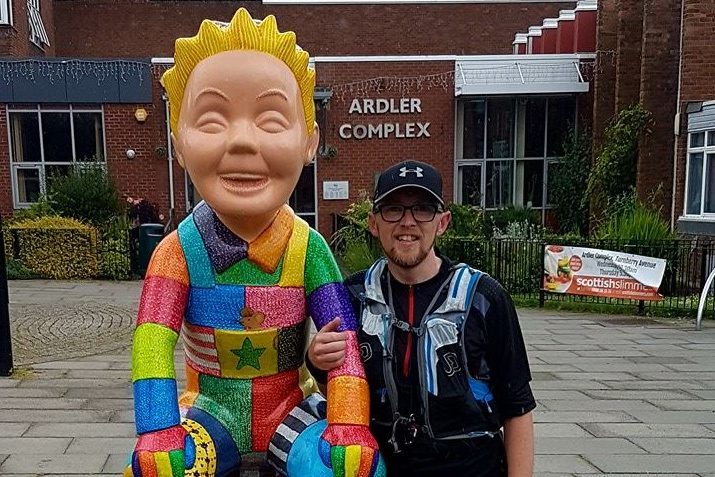 Jings, crivens, help ma boab! It's a feat the fleet feet of PC Murdoch's tackity boots might even struggle to manage.
Amidst the fanfare and fun surrounding Dundee's Oor Wullie Bucket Trail, one man has trumped those hoping to see every statue by pulling on his running shoes to wheech round all 55 of the colourful characters in just five hours.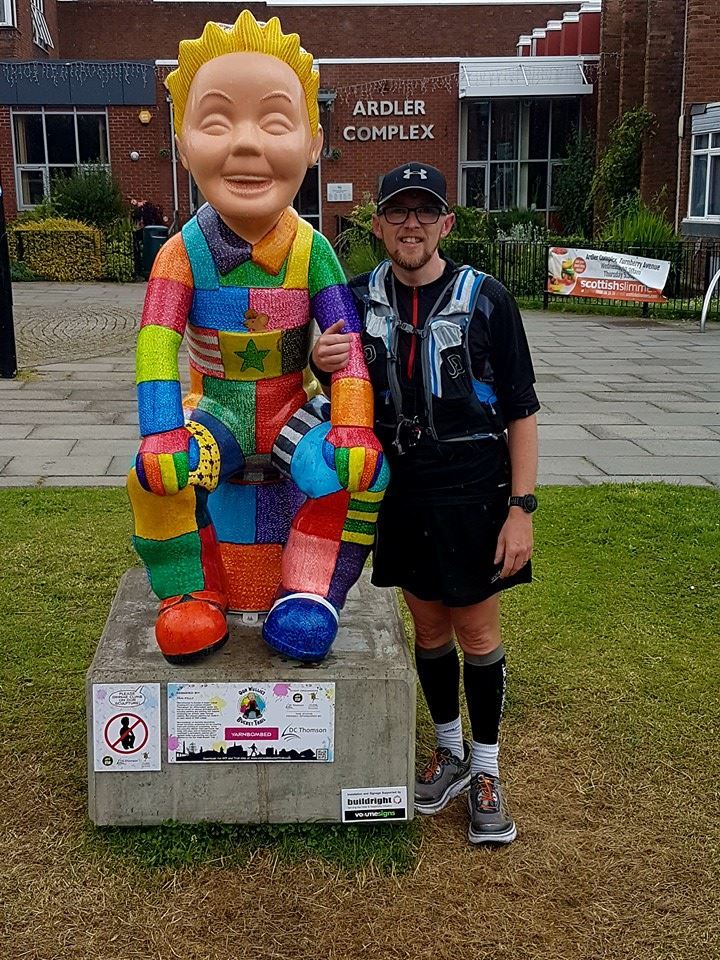 Forfar ultra-marathon man Philip Milne struck on the idea of the trail run with a difference as a warm-up for an upcoming challenge around the base of Britain's highest mountain.
And after a weekend recce of a couple of the captivating characters, Philip used his day off duty as a clinical embryologist in the IVF unit of Ninewells Hospital to bag the bucket list.
En route he even enjoyed a guest appearance by Her Majesty The Queen during in the City of Discovery.
Starting out in Carnoustie where golfer Wullie graces a prime spot beside the first tee of the Championship course on the famous Angus links, 43-year-old Philip took on a carefully planned route to complete his 29.1 mile Oor Wulliethon in five hours and nine minutes, taking time to grab the photographic proof of every statue along the way.
He admitted that, like many, his imagination has been captured by the bucket trail which Dundee is hosting in an event organised by The ARCHIE Foundation, publisher DC Thomson and Wild in Art.
Money raised will go The ARCHIE Foundation's Tayside Children's Hospital Appeal.
Philip said: "I don't really consider myself a runner, but did Everest base camp in 2008 and as part of that I did some running, so I kept it on and did a few marathons.
"I then moved on to ultra marathons and have another one coming up later this year around Ben Nevis so I thought this would be a great way to get a long run in and see them all.
"At the weekend I did a couple before work and thought about trying to fit them all into one run, so I planned out the route and decided to do it on my day off on Wednesday."
In full running gear he drew a few strange glances in busy places such as the Overgate shopping centre and said that the popularity of the trail was evident by the number of people enjoying every Wullie statue.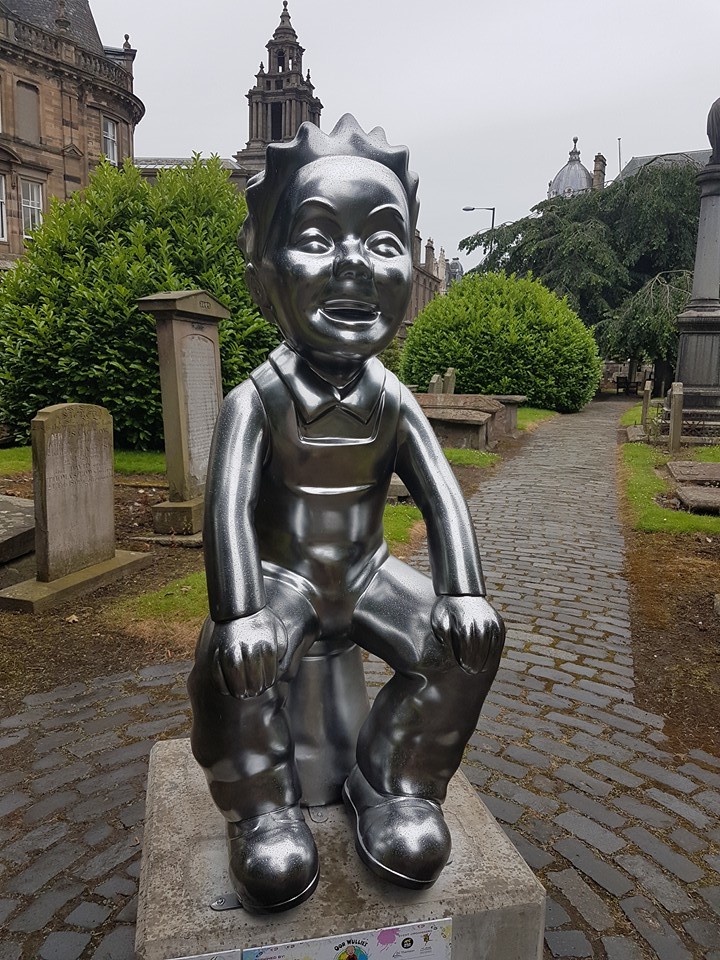 Around the City Churches area he even caught a glimpse of Her Majesty as the city welcomed its Royal visitors for the day, before returning to the task to finish the route.
"The one at Barnhill was missing, so I only have a photo of the plinth," added Philip, whose tour finished alongside the multi-coloured dungarees of the Ardler complex Oor Wullie.
Philip, who said his personal favourites included the chrome character at The Howff and The Dreamer at the Wellcome Trust complex, will be pulling on his running shoes again later this week to sign up for Forfar Road Runners latest Balmashanner Hill race.
"The statues are all brilliant, so imaginative and I think people are really enjoying them," he said.
British astronaut Tim Peake has already given the thumbs up to a video asking him to visit the Oor Wullie Bucket Trail in the city.
Thousands of people have viewed the video, which features people in Tim Peake masks exploring the bucket trail while a specially re-written version of David Bowie's Space Odditiy is played.
A group of Oor Wullie sculptures will also be taken on a national tour in association with ScotRail.