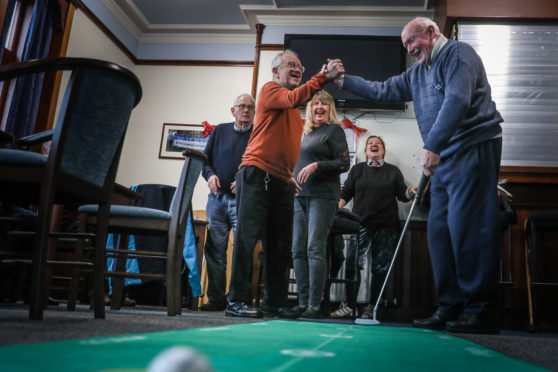 Montrose has pitched in with a new golfing memories group in a boost to the town's contribution to Scotland's world-leading role in reminiscence therapy.
The Angus town is home to one of the world's oldest courses and has now joined Carnoustie is developing a body which uses sport to stir memories and bring people out of isolation.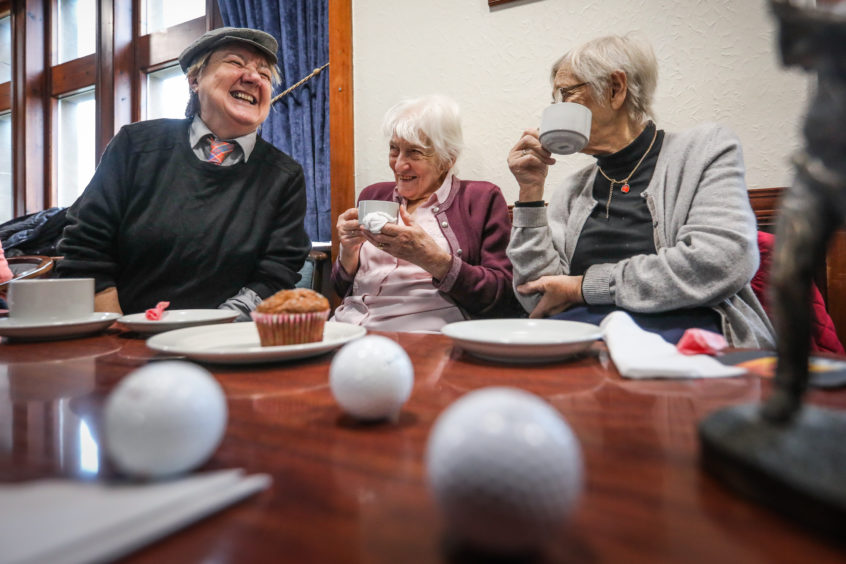 Since 2014, Montrose Community Trust (MCT) has been delivering a football memories project, which uses memorabilia, footage, film and images of former players, teams and matches.
Regular sessions take place at the Links Park home of the Gable Endies, as well as in residential and care settings locally.
MCT are now teaming up with the Royal Montrose Mercantile Golf Club (RMMGC), Montrose Golf Links and Montrose Rotary Club in the development and delivery of the new golf memories programme.
Monthly meetings take place in the clubhouse of the newly-formed RMMGC after the recent decision of the Royal and Mercantile clubs' decision to join forces, with a network of committed and enthusiastic volunteers are facilitating sessions that support golf lovers in sharing their memories of former players, courses and events.
MCT chief executive Peter Davidson said: "We are delighted to be supporting the group to develop the programme, which will provide much joy to not only existing and former golfers, but also anyone living locally who would benefit from such."
David May, who represents both the RMMGC and Rotary Club of Montrose, has established a network of volunteer deliverers but is keen to encourage anyone who feels that they have some time and energy to support the group, to get in touch.
He said: "We are delighted to be able to learn from the activities on offer at MCT, and look forward to establishing the golf memories group as a permanent, sustainable fixture at the RMMGC.
"If you, or a family member, feel that they would benefit from our sessions, and the light-hearted entertainment and recollections involved, please get in touch.
"Golf forms the context of our sessions, but we end up discussing so much more, such as film, music and our town."
He said the group had also benefited from the experience of the Carnoustie golf memories group, which has won wide acclaim including the praise of Masters champion Adam Scott after the Australian dropped in on it while in town for the 2018 Open Championship at the Angus links.
It has also inspired TPC Sawgrass to set up a similar group at one of the most famous courses in the US.