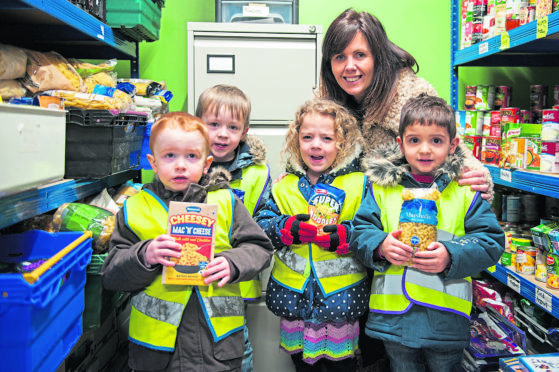 A nursery has turned the festive tradition of advent calendars on its head to help less well-off families.
The children at family-run Smallworld Nursery in Brechin have been taking part in a "reverse advent calendar".
All the children were given a date in December and instead of opening a square to get chocolate, they were  asked to bring in an item of food to donate to the local food bank.
The donations are distributed to families in desperate need of food.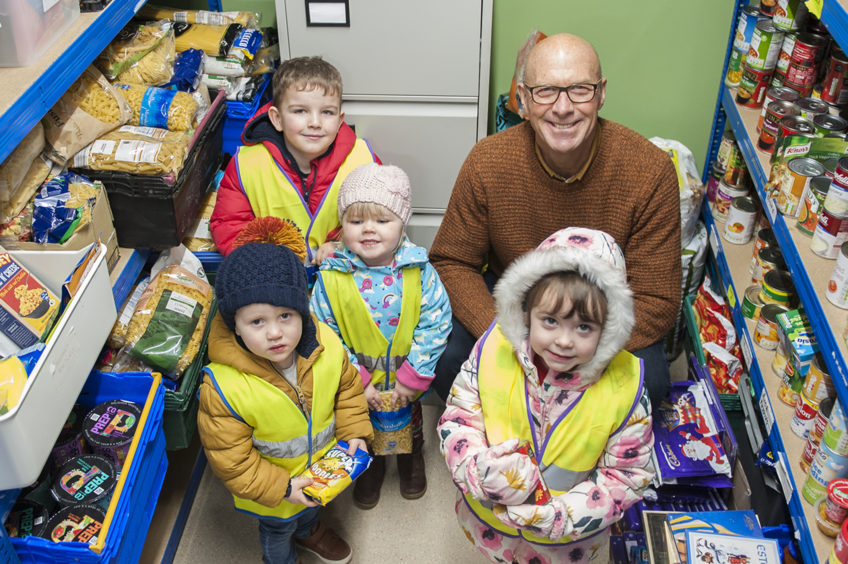 Staff originally planned to take all  the items to the Brechin Community Pantry on Christmas Eve but have been making a visit every few days because there have been so many donations.
Manager Alison Reid said: "The concept came about because every year at this time of year we try to cover outcomes and experiences to help out some of the less fortunate in our local community.
"We feel that that is important to talk to the children about families who don't have as much as us.
"We talk to them in simple terms, explaining that these families may feel 'sad' but we can help to make them 'happy'.
"We have always done the Angel Tree in Brechin and last year the children all helped their families do jobs at home to earn a penny to put in the box to buy presents.
"This year we decided to take a different approach and as a staff team, we felt that the 'reverse advent calendar' was the perfect idea.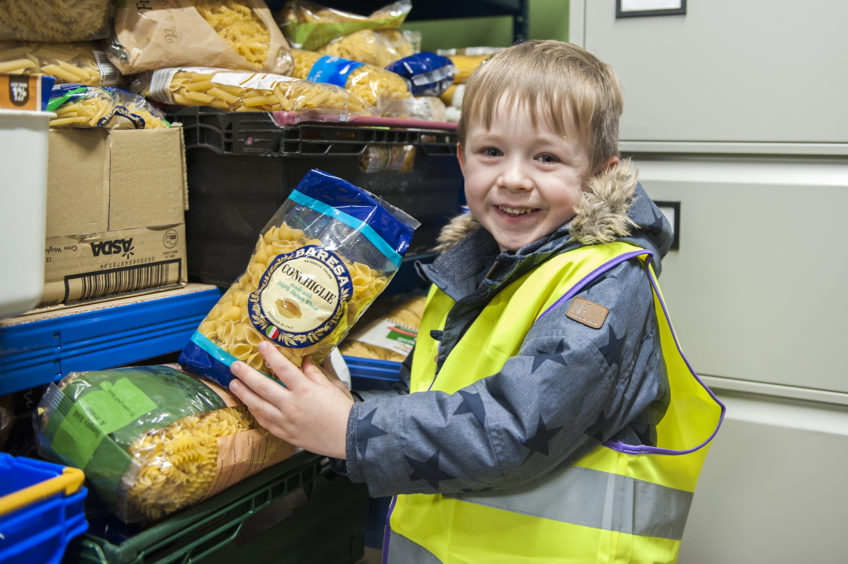 "As staff we are extremely proud of all of our children and their families for being so kind and generous.
"We really hope that we can make a difference to some of the families in our local community and also teach our children that it's important to care for other people who are less fortunate than ourselves and how we can make a small difference and hopefully put a smile on their faces."
The youngsters were excited to have taken part.
Three-year-old Pyper Dalgarno said: "People have not got food so they are going to eat our food. I brought pasta."
Kyle Dickson, 4, said: "The people are going to be happy because we are giving them food."
Iona Pirie, 3, said: "I brought in cereal for the box. It will make them feel better."
Four-year-old Ruby Cameron said: "I brought tomato soup and pasta. The pantry was happy with me."