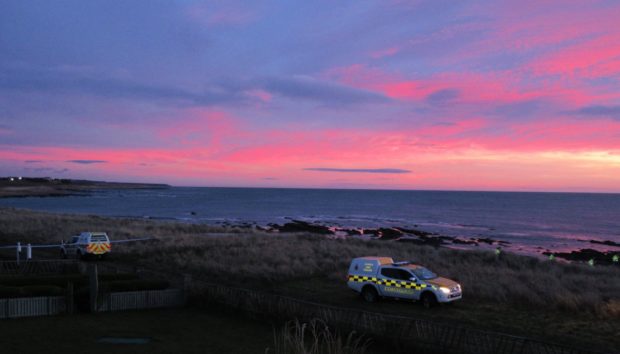 An Angus beach was locked down after the discovery of a wartime artillery shell.
Around 25 people in the small coastal village of East Haven feared they would have to be evacuated from their homes on Sunday morning after the ordnance was found only 3ft away from the dunes in front of the nearest homes.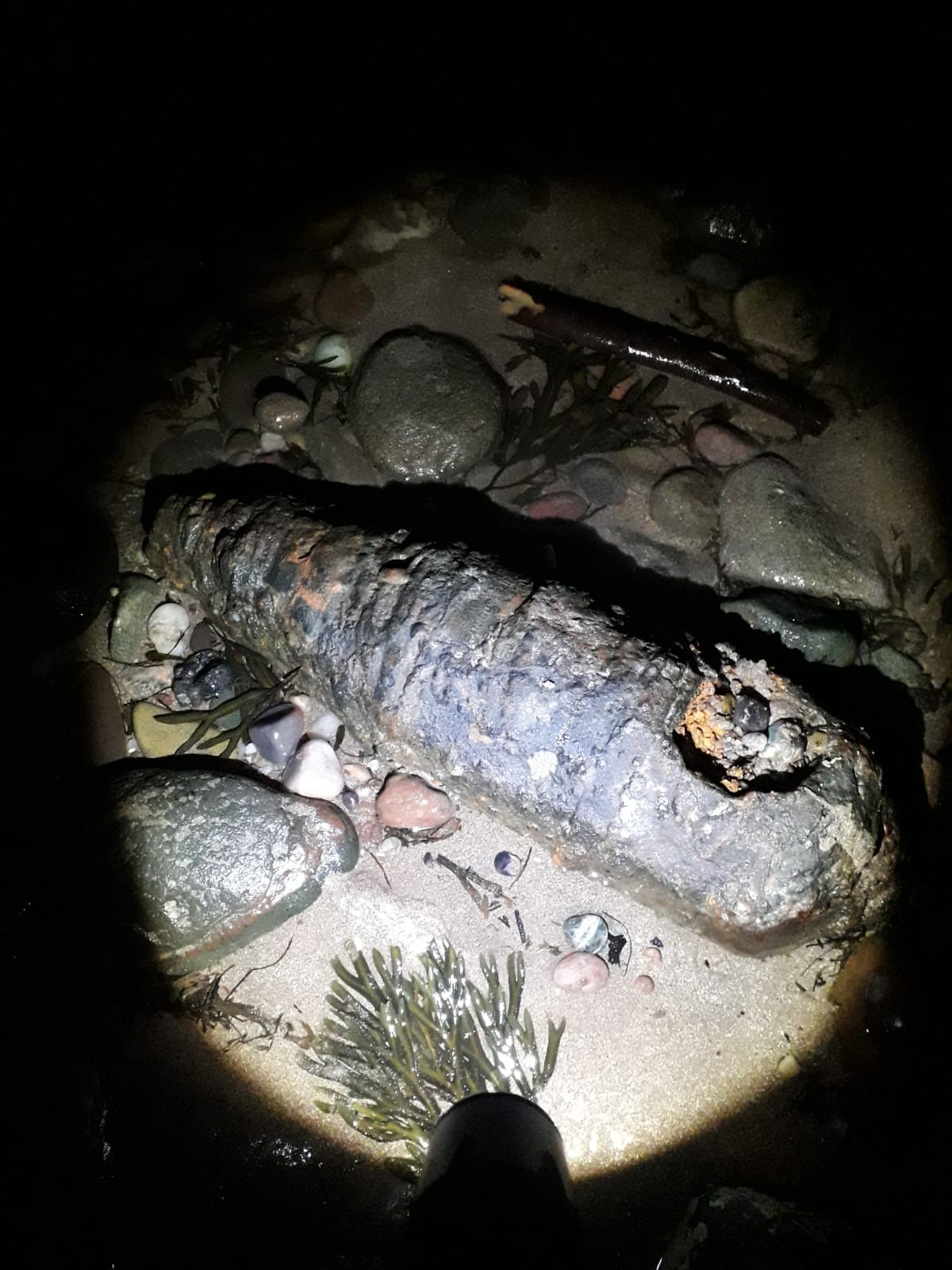 Local man Jack Reid found the device around 4pm on Saturday, as part of his daily volunteer work to comb the beach and keep it clean.
The beach was cordoned off, and the public told to stay away, until shortly after 10am on Sunday morning.
The Explosive Ordinance Disposal (EOD) team, better known as the bomb squad, inspected and removed the empty shell before the area was reopened to the public.
Specialist bomb disposal experts carried out controlled explosions in April last year on a number of ordnance devices found on the beach.
Wendy Murray, from East Haven Together, said: "It was much closer to the houses than the others have ever been. So it was different for us. We were all up for 7 o'clock thinking we would have to get out."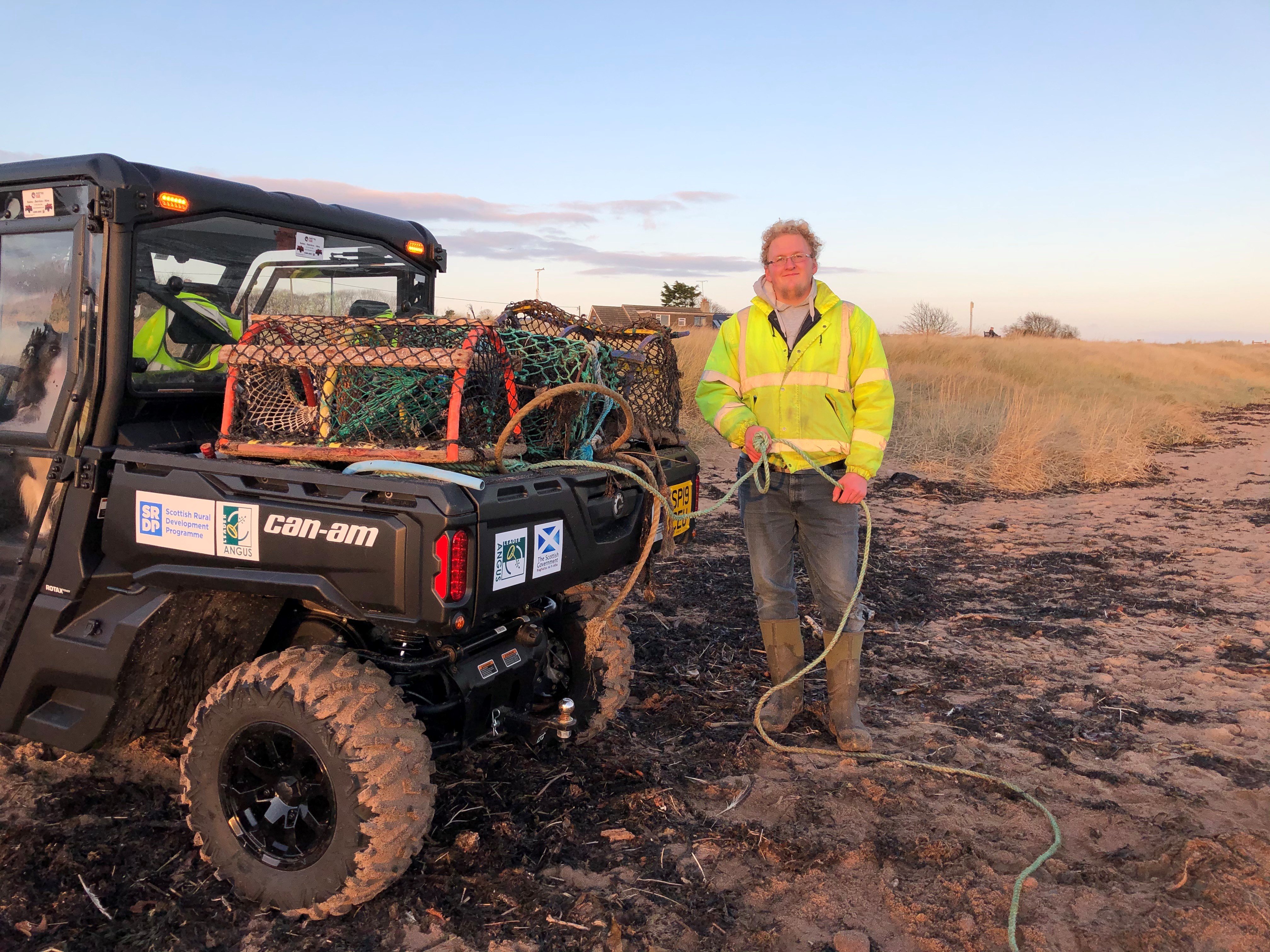 She said she believed the empty shell dated from the Second World War.
"There were a lot of mines and bombs dropped in this area.
"Thankfully the bomb disposal team discovered it was empty. People are feeling very relieved now and grateful to the emergency services for their work putting up the cordon.
"These devices are turning up with such regularity that it is a lot of work, often in some terrible conditions," she added.
She thanked volunteer Jack Reid for alerting the emergency services and the community after discovering the encrusted shell during his daily beach comb.
Emergency service workers erected an 100m cordon and advised members of the public to stay away from the area while the device was investigated.
Two coastguard vehicles, one from Arbroath and one from Carnoustie, attended the incident.
A coastguard spokesman said five members of the team had been in attendance.
He said: "The shell was not live ammunition and was removed from the scene.
"We could not tell how old it was or where it had come from.
"If members of the public see something similar then they are advised not to approach it and to call the Coastguard or the Police on 999," he added.