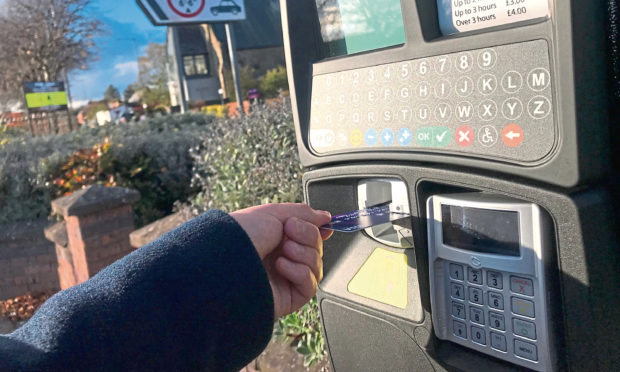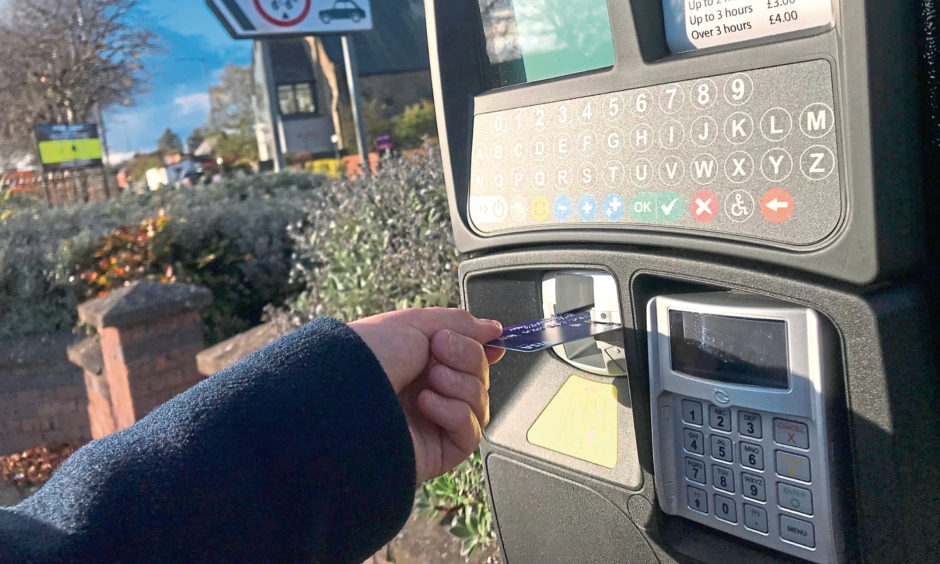 Angus Council's controversial off-street parking charges scheme has failed to generate even half of the sum originally hoped for in its first year.
Eagerly awaited full-year data for the charging system, which returned to 33 local car parks in November 2018 after an absence of more than two decades, shows an overall net income of £324,219 for the 12 months.
The figure is less than 50% of the £700,000 financial forecast which had been attached to the scheme when it was agreed by councillors as part of the council's 2018 budget.
An information report on the first-year picture will be presented to members of Angus Council's communities committee in Forfar on Tuesday – weeks after the authority blocked a Freedom of Information request for the data, saying its release was "not in the public interest".
The report reveals a total gross income from the meters – including £8,400 from a cash payment option brought in after criticism of the card-only system – of £481,000.
Parking permits of one, three, six or 12 month duration generated almost £160,000.
The addition of more than £50,000 from penalty charge notices took the total gross figure to £531,734.
Meters in Forfar's Myre car park were the busiest, with 25,721 tickets dispensed, worth more than £50,000 to the council.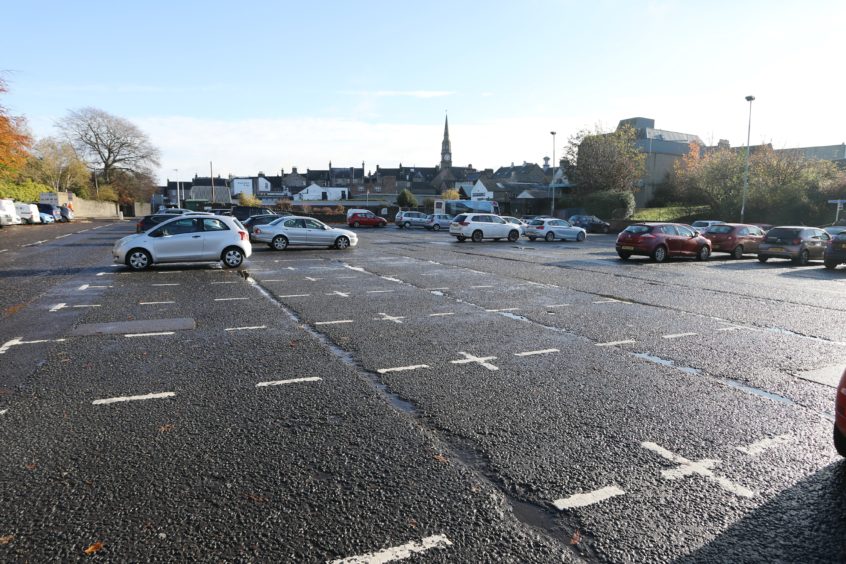 Ladybridge Street in Arbroath was also a popular and saw 16,505 meter tickets issued at a value of £37,833.
Officials say the half-million pound income figure had to be offset against a number of costs associated with the scheme, including set-up and staffing.
After taking those into account, finance chiefs have reported an overall surplus of £275,543.
A balance sheet adjustment relating to staffing resources boosts the total by some £48,000 to give a final net figure of £324,219.
Angus communities convener, Montrose independent councillor Mark Salmond said: "This is a significant income stream from visitors to Angus as well as our residents. It is one that didn't previously exist that we are pleased to be investing in our communities.
"Parking charges are operated by councils across the UK and they are here to stay in Angus. I am confident that the use of our off-street car parks will increase.
"These additional funds will allow us to protect investment in our roads infrastructure and make our roads and streets safer for everyone now and in the years ahead."
However, the authority's cost calculations have been branded "laughable" by a leading critic of the scheme.
Kirriemuir garage owner Barrie Ewart led a petition protest against the introduction of the charges in their early days and has continued to campaign for them to be axed.
"I have had a look at the report and it is laughable how they have played down the cost of instigating and running the scheme," he said.
"If you look at how many transactions they have had (163,217) and divide it by the amount of meters it equates to 13.5 transactions (cars parking) per day per meter – not a very profitable business decision considering it has killed off a huge percentage of the High Street trade which Angus Council say they are committed to promoting.
"Let's hope that the council's scrutiny and audit committee do what they are supposed to and 'scrutinise' these manipulated figures," said Mr Ewart.