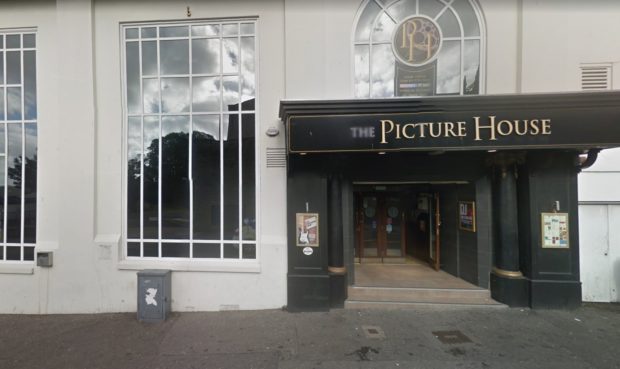 An Angus man who assaulted his wife after catching her in a "compromising position" in a pub toilet has been spared jail.
Donald Angus Macleod, 45, Provost Mitchell Road, Montrose, was told by a sheriff it was fortunate his wife didn't suffer more serious injuries.
Macleod admitted, on July 12 2019 at the Picture House, Hume Street, Montrose, he assaulted his wife by throwing her against a radiator, causing her to fall to the floor.
He then picked her up and struck her head into the bathroom furniture, all to her injury.
Forfar Sheriff Court heard the couple had been together for 22 years. They were all drinking at the time of the incident.
Macleod's wife and the male friend were said to be behaving "in a flirtatious manner".
Macleod later followed them after they had gone upstairs to the bathroom. Elevated voices were then heard within the toilet.
A staff member had followed Macleod going up the stairs and witnessed the assault taking place before the police were called.
His wife suffered a 4cm laceration to the left side of her forehead.
She was hysterical and heavily under the influence of drink when police attended.
A defence agent said Macleod was a genuine first-offender with an unblemished reputation.
He said there was no risk of his client re-offending.
"His position is she was in a compromising position with a good friend in the female toilets," he said.
"This was an isolated incident and he wishes to reconcile with his wife.
"He recognises he has done wrong. He is clearly aware that a custodial sentence is an option.
"But he is genuinely remorseful and has made efforts to attend counselling, which he has paid for."
Sheriff Derek Reekie deferred sentence for two months until March 12 to allow the couple the opportunity to resolve their differences.
He ordered Macleod to be of good behaviour.
"I accept this was a combination of alcohol and undoubtedly hurt," he said.
"I also accept that this offence was committed under provocation.
"However, it was still a serious incident of assault and it was fortunate your wife didn't suffer more serious injuries.
"I accept this was out of character but clearly there are a lot of bridges to be rebuilt to see where things go."
Sheriff Reekie told Macleod that he hoped the couple could resolve their differences.