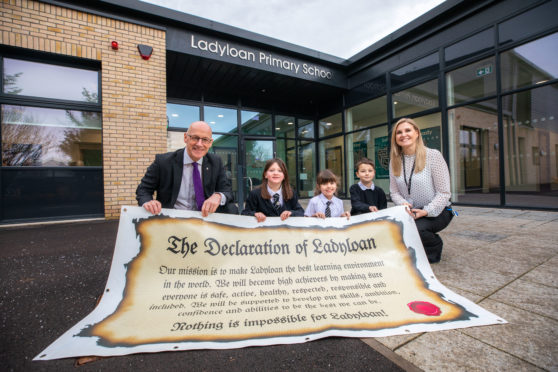 Deputy First Minister John Swinney officially opened two new Angus primaries to celebrate their milestone place in a £1.8 billion nationwide Schools for the Future programme.
The cabinet secretary for education and skills toured Ladyloan and Muirfield – the 99th and 100th new schools to be built under the Scottish Futures Trust-managed initiative.
The schools have been open to pupils for just over a year but Mr Swinney formally opened them with visits to both on Wednesday.
Ladyloan, which currently has 268 children, cost £8.8m, while 206-pupil Muirfield was built at a cost of £8.5m. The schools also have a combined early years capacity of 72 children.
Mr Swinney said: "It's been fantastic to talk to teachers and pupils from Ladyloan and Muirfield Primary Schools and hear about the benefits to children, staff and their communities of their high-quality new schools.
"Our £1.8 billion investment to improve and build new schools like these in Angus will enhance pupils' learning experience and give generations to come the best possible start in life."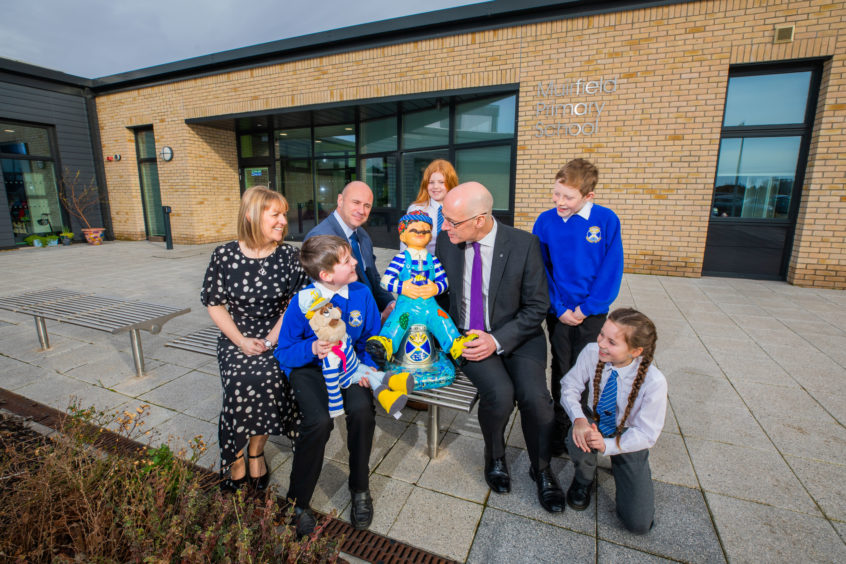 Angus children and learning convener, Arbroath Conservative councillor Derek Wann said: "It's great to see how well the children and staff have settled in and I know they are taking full advantage of the excellent space and facilities available to them."
Gary Bushnell, chief executive of Hub East Central Scotland, said: "Our teams worked closely with Angus Council and all stakeholders to deliver two high quality schools that have been designed to meet the specific needs of the communities they will serve for years to come."
Robertson Tayside managing director, Kevin Dickson commented: "This partnership approach continues to deliver schools of the highest quality.
"We continue to deliver first-class educational facilities across the region, with work ongoing on a new shared campus for Hayshead and St Thomas Primary Schools in Arbroath and on new early years centres in Carnoustie and Forfar."
Angus Council SNP group leader said: "These two schools were part of the vision which Councillor Alex King had when he carefully budgeted for the Arbroath Schools project which was started under the last SNP administration and here they now are – providing fantastic learning environments for the children of Arbroath and great assets for the communities as well."