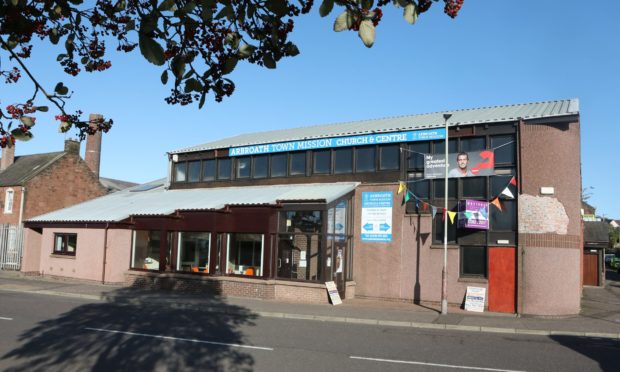 Arbroath Town Mission's sacked manager has vowed to put the past behind her to save the building from being sold.
Wilma Swankie said she is willing to work alongside anyone – even those who were accused of fighting an "unwinnable" battle against her – to safeguard the town mission's future.
Miss Swankie, who had been employed at the mission since 1987, took legal action after claiming she was fired in July 2017 for going to the charity regulator and making protected "whistleblowing" disclosures.
She believed the mission was acting illegally in excluding people from becoming members if they did not regularly attend church.
Miss Swankie was awarded £19,298 for unfair dismissal and £20,000 towards the cost of her expenses following a 19-day employment tribunal.
Angus charity in financial ruins after losing £100k in 'unwinnable' battle against former employee
Arbroath Town Mission directors 'disappointed' after sacked Wilma Swankie awarded £19k+
The Town Mission has now ceased practically all of its operations, apart from the church, in the wake of the case after just £3,000 was left in the bank.
The building, worth £235,000, was also put up for sale.
Miss Swankie said: "I don't want to criticise anybody or hold any grudges – I want to draw a line under what happened and move forward.
"I'm willing to work alongside anyone – past or present – to save the building."
The charity was losing around £140,000 to £160,000 per annum over the past two years. The unfair dismissal case cost it a further £100,000, including £60,000 in legal fees.
Employment judge Ian McFatridge said it "must have been obvious" the charity was "highly unlikely to successfully defend this".