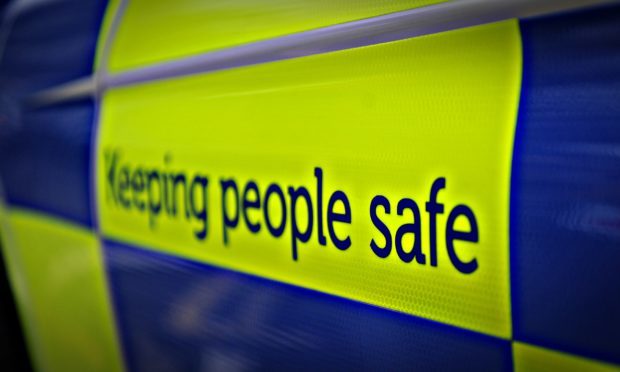 Fears have been raised about the safety of children in Kirriemuir, despite police saying the reported rape of a 13-year-old was likely to have been an isolated incident.
The teenager was attacked by two men in a wooded area near to the quarry and war memorial sometime between Monday January 13 and Friday March 20.
The men, age between 25 and 37, approached her before carrying out a serious sexual assault in the early evening.
Investigators say they cannot provide any further information on the exact date or time of the attack, which was reported to officers on May 23.
However, door-to-door enquiries are being carried out and foot patrols have been increased.
Local councillor Julie Bell said: "I's concerning that there's people going about that have committed a violent sexual offence.
"The police will be taking this case very, very, seriously. When something like this happens it's understandable that the individual is traumatised.
"People deal with it differently but I hope that the girl gets the support that she needs.
"There are services out there that can help such as the Women's Rape and Sexual Abuse Centre (WRASAC). They provide services in Angus and the staff there are amazing."
One woman, who regularly walks through the area with her husband, said it was a "real shock" to hear of the incident.
She said: "It's very sad that it has happened. We've lived here a long time and things like this are very rare.
"It must be a real worry for parents here to think their children might not be safe.
"It's a quiet town and not much happens for the most part. We don't know who these people are so that's a worry. Are they locals or do they live elsewhere?
"It would have been dark I imagine at that time of year. You just have to hope it's a one-off."
The men are described as white, both 6ft 2ins, with brown hair and wearing sweatshirts and jogging bottoms.
Detective Sergeant Kevin Mollison described the attack as a "traumatising" incident for the youngster and said the force is carrying out door-to-door enquiries.
He stressed it is believed to be an "isolated" but said officers will be carrying out increased patrols in the cemetery and woods.
Anyone with information is asked to call Police Scotland on 101, quoting reference CR/13700/20 or make a call anonymously to the charity Crimestoppers on 0800 555 111.
Those affected by such an incident can contact WRASAC's helpline number on 01382 201 291 or Rape Crisis Helpline (6pm – 12am daily) 08088 01 03 02.