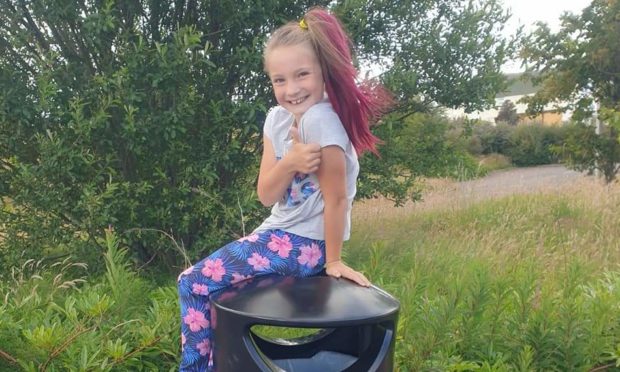 An inspirational Angus youngster has been hailed as one of Scotland's lockdown litter heroes for her crusade to clean up the local area.
Arbroath nine-year-old Lily Souter spent hours picking up litter around her home town – convincing a supermarket to site new bins at rubbish hotspots.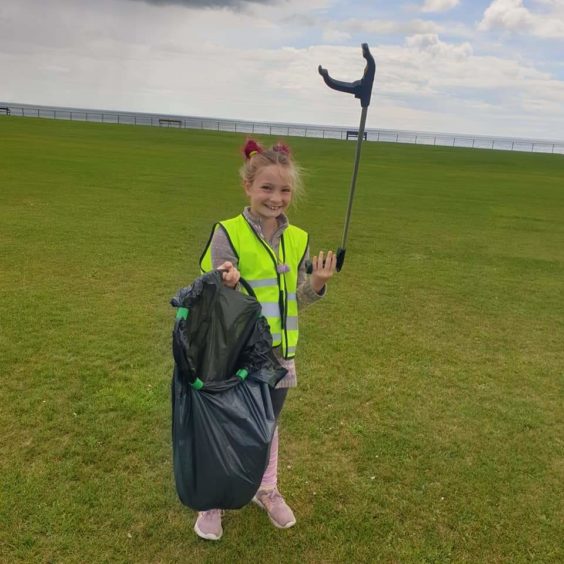 In the process she has raised more than £2,000 for the St Vigeans Conservation Network.
She is now one of three people across the country who have been given lockdown litter hero status by environmental charity Keep Scotland Beautiful.
Lily had noticed an increase in litter on the streets of Arbroath and her clean up was inspired by television biologist Monty Halls.
She said: "I wanted to clean up litter to save sea animals.
"I watched 'My family and the Galapagos' and they were litter picking and I thought that was a good idea."
Lily went on to work with her local Morrisons store, persuading them to purchase three community bins, which Angus Council has agreed to empty.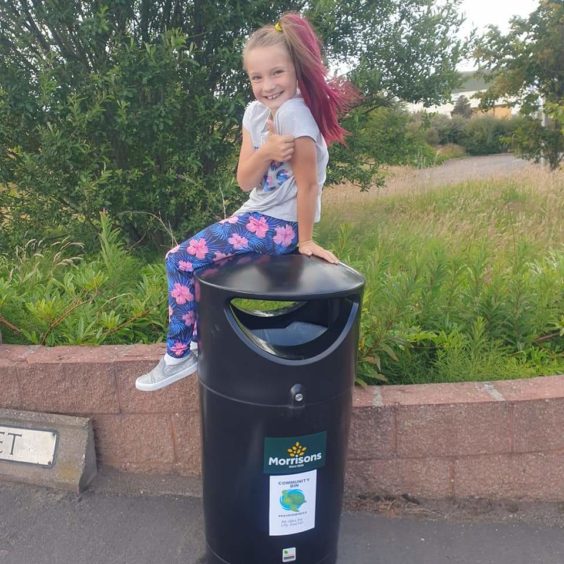 She designed stickers with the #SaveOurSeas message for them and hopes to convince other town supermarkets to donate more community bins.
Keep Scotland Beautiful said the Angus primary pupil was a "remarkable nine-year-old and brilliant champion for our beautiful country".
Campaigns manager Heather McLaughlin said: "As lockdown restrictions have eased, we have unfortunately seen a minority of selfish individuals show no regard for our beautiful country, dropping their rubbish wherever they are instead of doing the right thing – putting it in a bin or taking it home.
"Our recent research shows that 29% of people think litter levels have got worse during lockdown.
"Lily has gone above and beyond what is expected of an adult, let alone a child.
"It is the hard work and dedication of people such as Lily that helps to keep Scotland beautiful. We are extremely pleased to be able to reward her magnificent efforts."
The Angus youngster will receive a kit of goodies to help her with future litter picks courtesy of Keep Scotland Beautiful partner, Helping Hand Environmental.