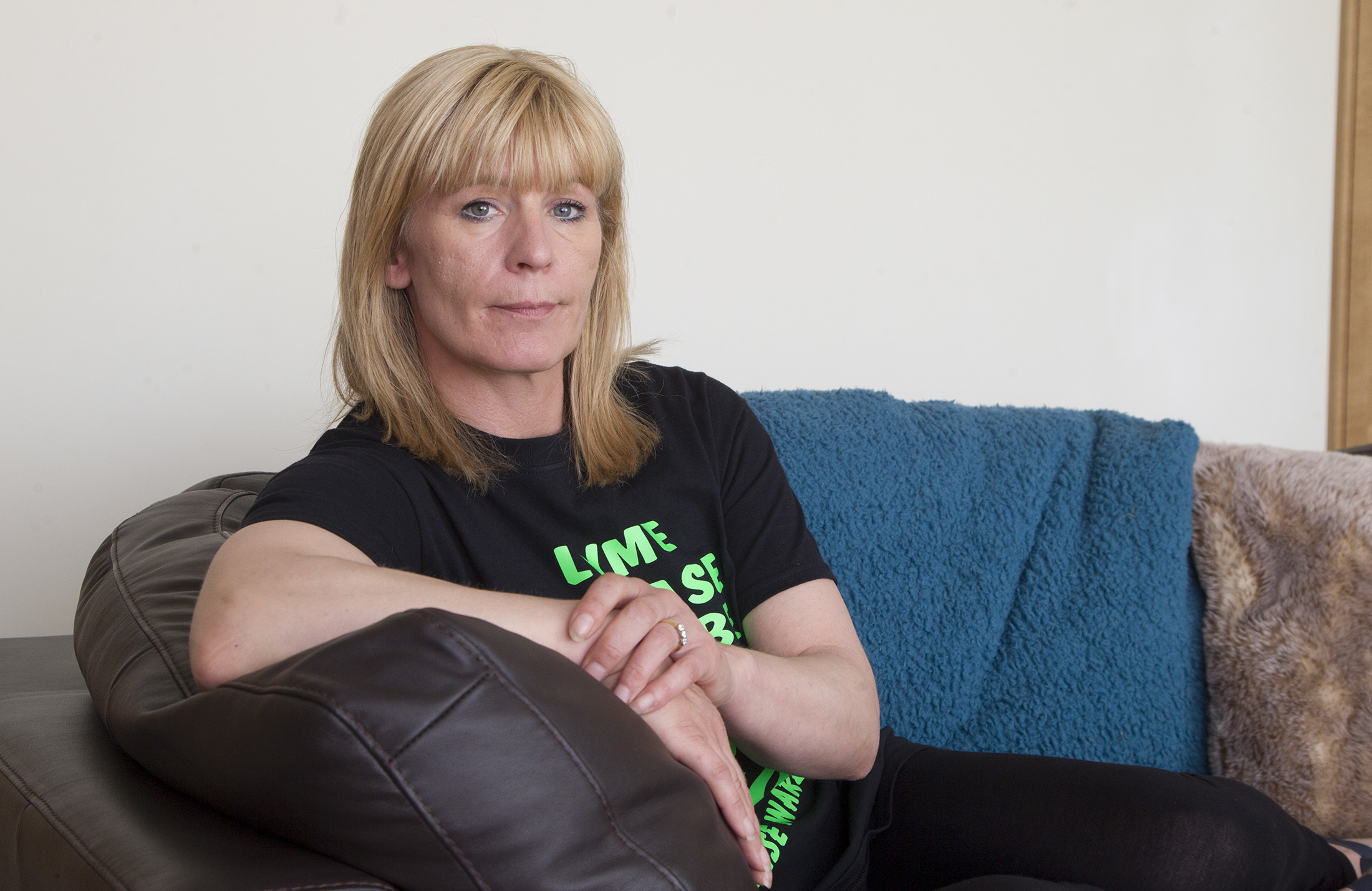 An Angus Lyme disease sufferer who was misdiagnosed by the NHS will be joining protesters in London later this month.
Lorraine Murray, 44, believes she was infected in the summer of 2014 while she was walking her dog in Kinnaber Woods, near her home town of Montrose.
During the first six months her symptoms were cyclic flu, fever, nausea, a stiff neck, eye and ear sensitivity and chronic fatigue.
She then had difficulty walking, low blood pressure and numerous other symptoms.
Lorraine was initially diagnosed as having ME and chronic fatigue syndrome by doctors before she took matters into her own hands.
"I was very ill every single day and hardly able to get out of bed and once the disease got a hold," she recalled.
"It was like wakening up with the flu everyday along with all the other symptoms. It was horrendous.
"In the end I diagnosed myself according to symptoms and then got a clinical diagnosis from my GP in November last year, testing positive for Lyme borreliosis."
Lorraine said the NHS failed to pick up the disease with their current tests. It led to her paying for private testing and treatment.
She currently takes more than 30 supplements and tablets as she battles back to health.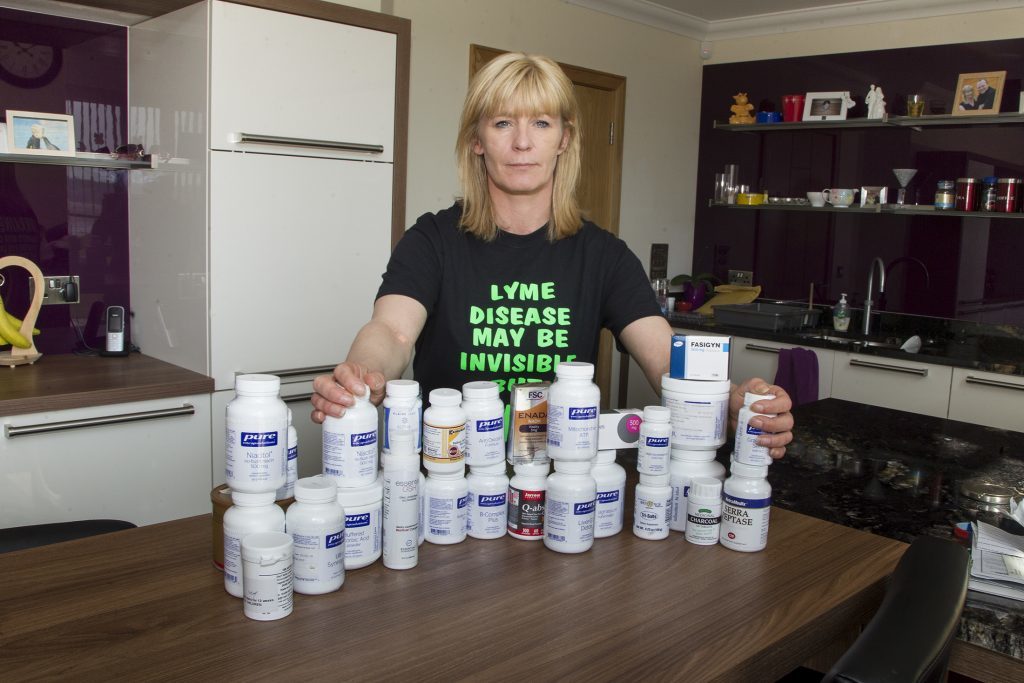 "Not everyone can afford this treatment so unfortunately spend the rest of their lives very sick. A lot are wheelchair bound," she continued.
"I suffered for 16 months so I am trying to raise awareness in the public of the early signs of Lyme disease.
"If Lyme disease is picked up early enough it can be cured with one month treatment of the doxycycline antibiotic.
"More needs to be done to raise awareness of the symptoms of Lyme disease in humans and raising public awareness of this dreadful bacterial infection."
On May 24 Lorraine will attend a protest at Parliament Square in London highlighting the current NHS test Lorraine describes as "inadequate".
The protest also calls for Lyme borreliosis to be made a schedule one notifiable disease, so that accurate figures on the incidence of Lyme disease is known.
A petition to the Government has been signed by more than 10,000 people.
"The Government should investigate Lyme Disease as 3,000 new cases a year in the UK is probably only the tip of the iceberg," Lorraine added.
"There should be UK guidance – too many doctors and consultants are still unaware of the disease."
The Department of Health has said it  plans to commission three reviews on "the diagnosis, treatment and transmission of Lyme disease to inform future decision making".
Public Health minister Jane Ellison told MPs during Commons health questions the Government had also commissioned Nice (National Institute for Health and Care Excellence) to develop a new evidence-based guideline for care due for publication in 2018.
Ms Ellison said: "Lyme disease is a complex infection so we recognise that there are real challenges in diagnosis and treatment and in the light of this I'm pleased to say the Department plans to commission three reviews on the diagnosis, the treatment and the transmission of Lyme disease to inform future decision making."
She added: "In addition to the reviews that the Chief Scientific Adviser is overseeing we've actually also commissioned Nice to develop a new evidence-based guideline for care, precisely to respond to the sort of situation he describes with his constituent and that's for publication in 2018 and it's being prioritised because of the interest in this area."