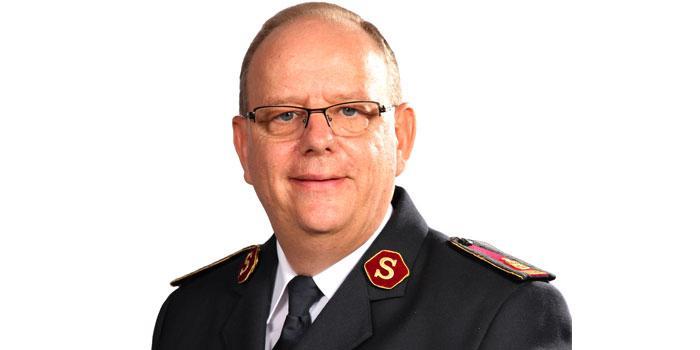 A Salvation Army project in Angus will take a starring role during the visit of its world leader to Scotland.
General André Cox is the head of the 1.5 million-strong church and charity and is jetting in to be the guest speaker at a special congress in Inverness marking 150 years of the Salvation Army.
The two-day event on Saturday and Sunday is set to be attended by hundreds of Salvationists and supporters and friends of the Salvation Army.
As part of the congress, a film has been produced showcasing the organisation's best work.
One of the Salvation Army projects set to feature on screen is Good Neighbours Angus, which is based in Forfar and offers a range of practical support to enable housebound people across the county to continue independent living.
Captains David and Susan Tidball, who run the project, said it was a privilege to be recognised but credit their staff and volunteers for making a difference in people's lives.
The team help out by doing people's shopping, picking up pensions and prescriptions, paying bills, being a friend, keeping a watchful eye on any deterioration in health, offering a listening ear, and liaise with social services and family members.
May Angus, from Monifieth, is one of those who have been supported by the Salvation Army's Good Neighbours project.
The 93-year-old is housebound after having hip and knee replacements but said the Salvation Army service allows her to maintain a sense of independence.
She said: "I would be lost without the Good Neighbours project and the Salvation Army.
"My daughter stays next door but she is at work during the day so this service is vital for me.
"It's not just the practical support that makes the service so important.
"It also brings friendship and love, and someone to talk to."
Joyce Thomson, from Forfar, has been a project worker for 19 years.
She said: "We meet so many interesting characters who have incredible stories to tell."
The Good Neighbours Angus service was started in October 1997 by Majors Jim and Sandra McCluskey following a £1 million donation that was left to the Salvation Army by a businessman in Forfar.
He asked that the money be used to provide a service to older people across Angus.
It was agreed that the Salvation Army would work with the Angus Council to provide a service to people in their own homes.
A few years later the project received another legacy donation, allowing it to continue although the partnership with the council came to an end.
Since the early days of the project, the Salvation Army has added new services such as chaplaincy, days out and special events.
Captains David and Susan now hope to extend the Good Neighbours Angus project to help even more people across Angus.
To apply for support from the Good Neighbours Angus service, call 01307 469574.