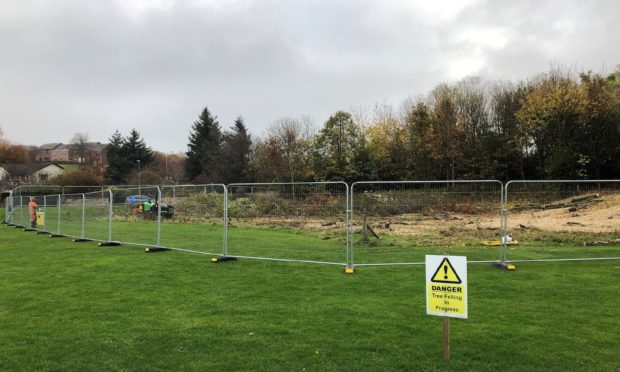 Preparatory work for Arbroath's £12 million flood prevention scheme is under way.
Project contractors Morrison Construction have been felling trees and clearing the wider scrubland area at Hercules Den this week.
A flood protection embankment will be constructed at the site.
The scheme is being funded by the Scottish Government and Angus Council and is designed to reduce the risk of flooding from the Brothock Water, which runs through coastal town, to provide a one in 200-year standard of protection.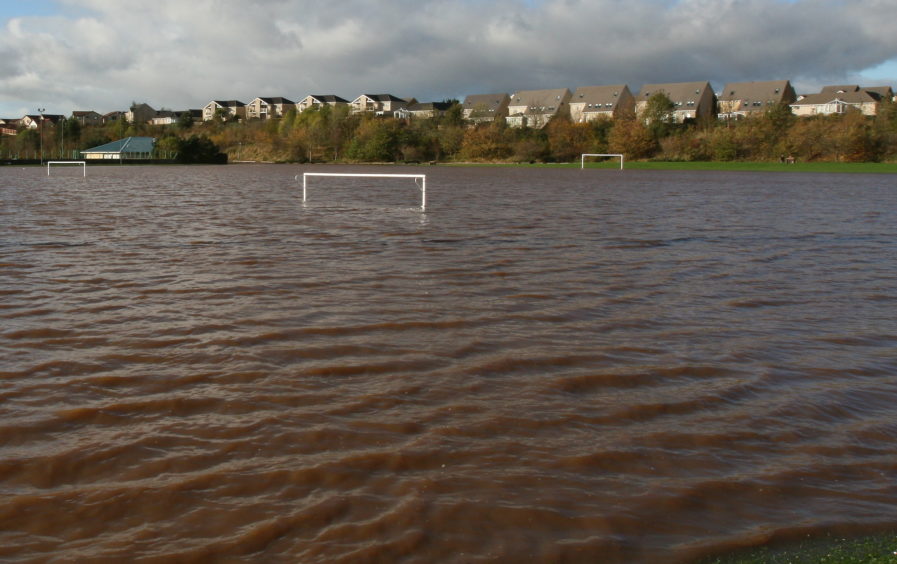 A council spokesperson said: "Any trees that have been taken down will be replaced as part of a re-planting programme."
The Angus works are a national priority project and have been developed in partnership with the Scottish Environment Protection Agency (SEPA).
It had been due to start in May but was delayed by the pandemic.
A flood prevention scheme for the town was first constructed in 1987 to limit over bank flows from the Brothock Burn.
However, after further serious flooding, work was carried out to identify the potential flood risk from both river and coast.
The new flood protection scheme will include embankment flood storage areas at Brothock Meadows, St Vigeans and Hercules Den, with a hoped-for improvement in drainage of the sports pitches there.
The 18-month project should lift a flood threat to more than 500 people and their properties, preventing damage that averages £840,000 a year to repair.