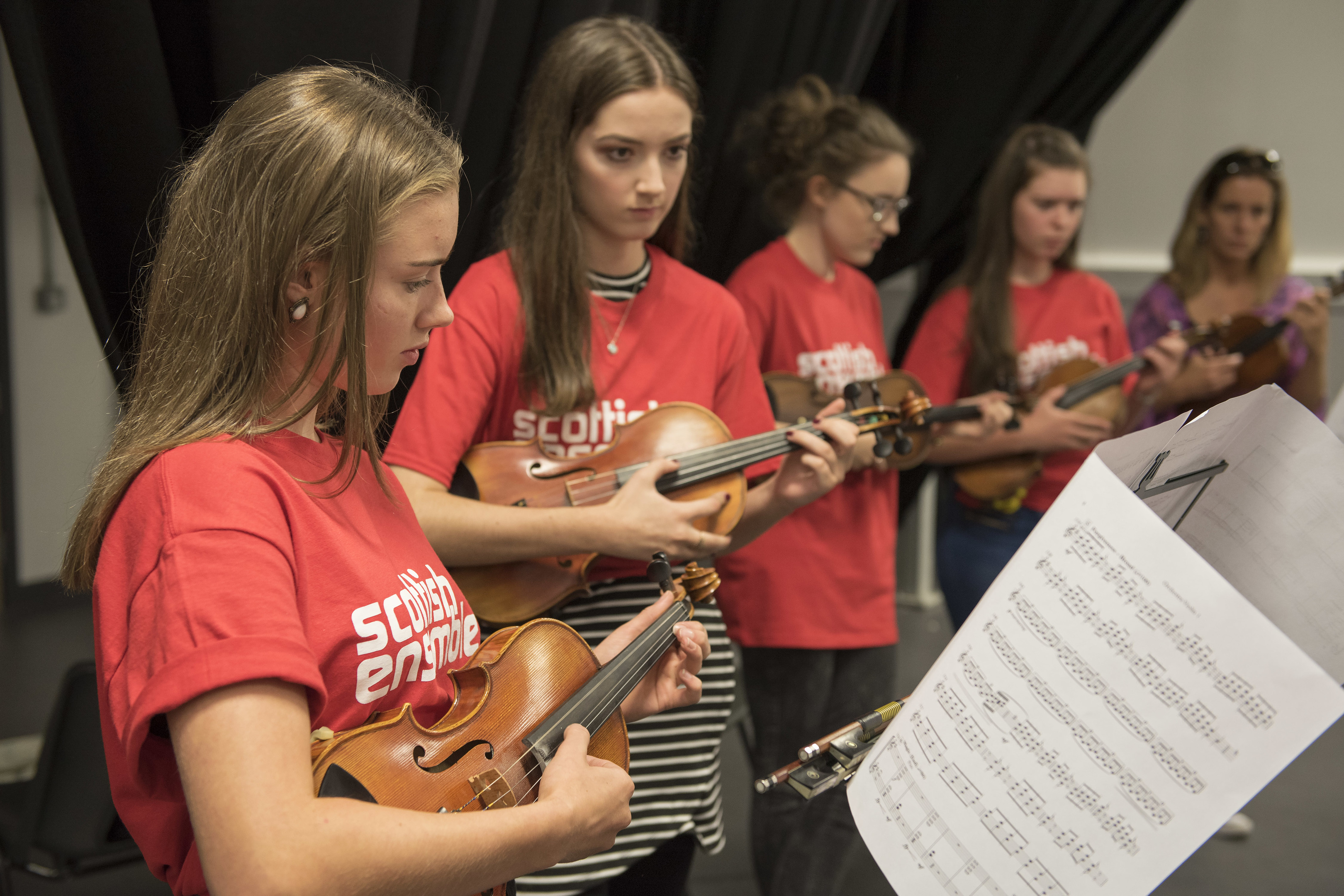 The Scottish Ensemble residency has begun in Angus and Dundee featuring an array of events from meditation sessions with cancer patients to a public concert on board the historic frigate Unicorn.
The ensemble is the UK's leading string orchestra and the latest programme is its fifth residency in the city.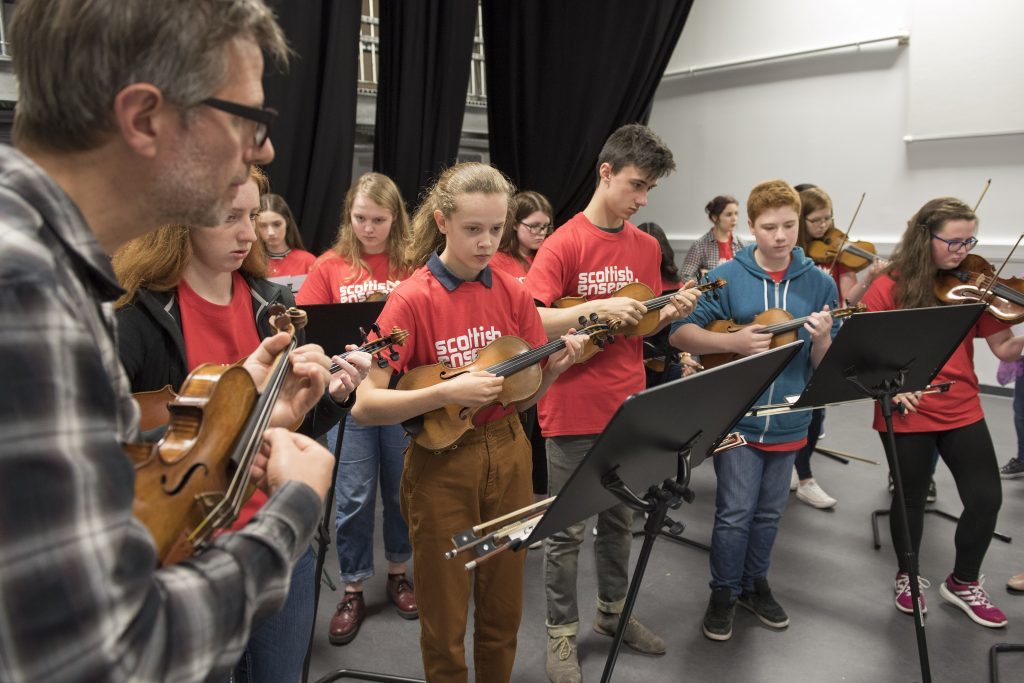 Led by artistic director Jonathan Morton, the ensemble began its residency programme with a weekend workshop at Brechin community campus for around 80 school children, organised in partnership with Dundee and Angus Instrumental Services.
The young string musicians, aged from 12 to 18, spent the day working on an exciting new piece commissioned by SE.
Tempest, by modern composer James Redwood, has been written specifically so it can be played by musicians at a variety of levels and the day ended in a performance for family and friends, with some of the participants also invited to perform the piece in full on the Caird Hall stage alongside Scottish Ensemble on Wednesday.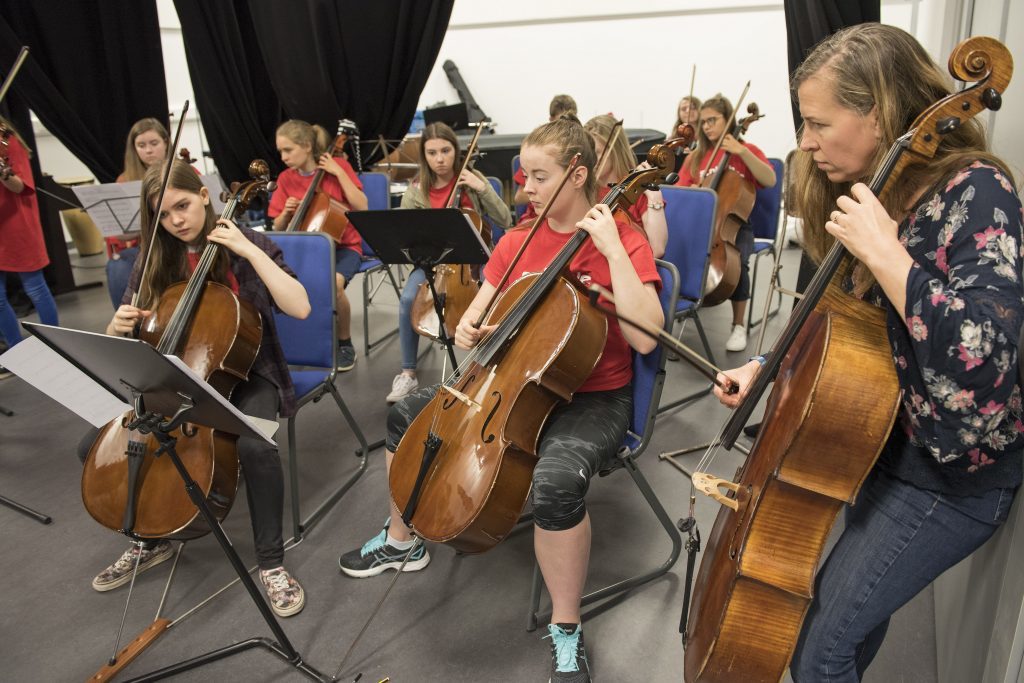 The residency continues on Monday evening aboard HM frigate Unicorn, when the ensemble will be joined by award-winning folk duo and frequent SE collaborators Chris Stout (fiddle) and Catriona McKay (harp) for an evening of music inspired by the sea.
On Tuesday, meditation and performance sessions will be held in partnership with the Maggie's Centre, with another group of SE players setting up at Ninewells hospital to perform music across a variety of wards, including the children's ward, haematology and chemotherapy outpatients clinic, as well as the reception area.
The aim is to fill the hospital with music, providing a therapeutic relief for patients and the musical programme at both centres will comprise pieces from Scottish Ensemble's core repertoire, including Bach's Goldberg Variations, Mozart's Eine kleine Nachtmusik and Ravel's String Quartet in F major.
Wednesday's closing concert will be staged at the Caird Hall in Dundee, with an emphasis on North American music.
The concert will be opened by a short performance of the new commission by James Redwood, which the young musicians worked on at the weekend, as well as members of Dundee Symphony Orchestra.
Since 2012, SE Residency events in Dundee have included performances in museums, care homes, hospitals and people's front rooms; pop-up performances with local musicians in shopping centres and supermarkets; bespoke workshops for beginners and amateur orchestras and taking music to art and life drawing classes.