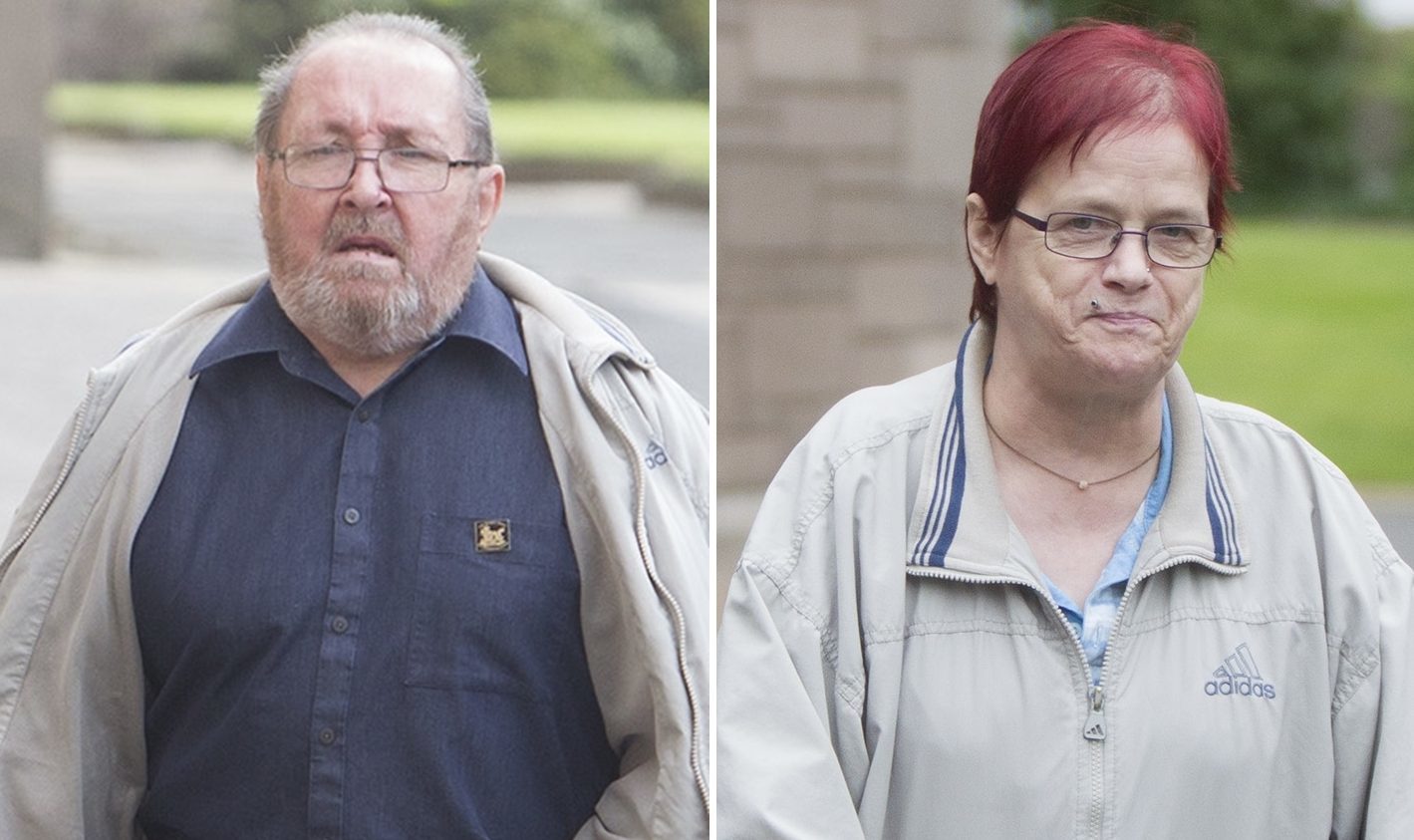 Sozzled sweethearts whose drunken wedding day landed them in a police custody suite rather than a honeymoon one will enjoy a romantic reunion within days – once the groom completes a sheriff's present of a prison sentence.
Graeme Leslie and his new bride Margaret Ann walked down the aisle and into the arms of the law just a few hours after tying the knot in Montrose when the gallus groom took offence to a throwaway comment in a local off-licence as he was trying to buy wedding night celebration cider.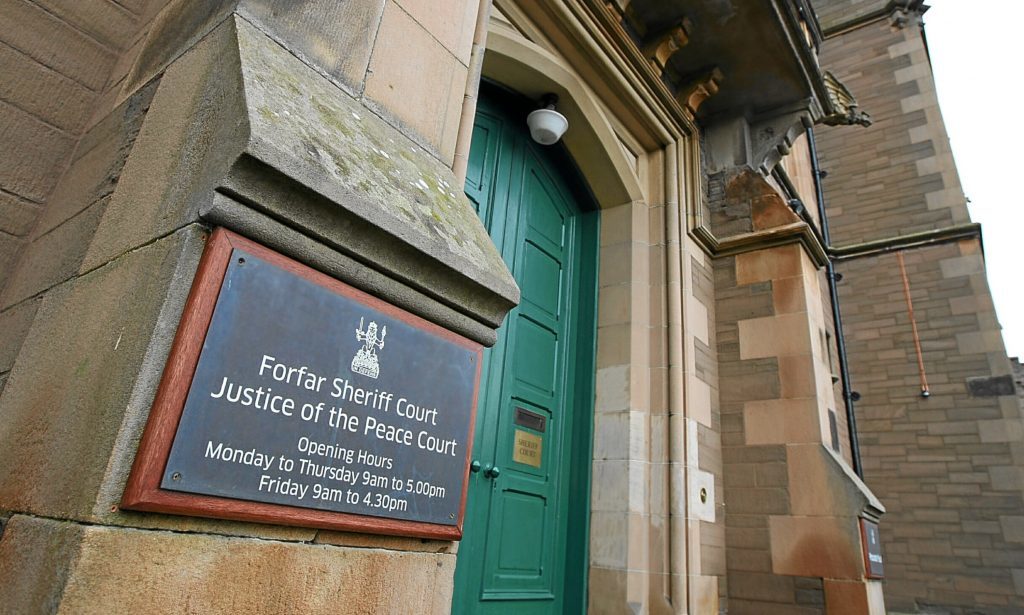 The ex-soldier had been shown mercy by a judge days before the nuptials when he was freed on deferred sentence to marry the partner he throttled in another drunken attack in the lead-up to the wedding.
But there was no honeymoon for the couple after he was remanded in custody for a month following the boozy bust-up.
The St Cyrus couple had tied the knot at Montrose registrars before a wedding buffet at the town's Neptune Bar for close pals, then headed home towards the Mearns village in a taxi mid-afternoon to settle down to what they hoped would be wedded bliss.
But that proposal turned sour when the off-licence pit-stop triggered a melee involving the boozed-up pair.
The fizzing groom lashed out when a customer in Montrose High Street's Party Time shop warned him the cider he was stocking up on would "give you some hangover" and launched into a foul-mouthed tirade which saw him flung out of the shop.
His not so blushing bride decided to stand by her man and waded into the incident with an abusive torrent of her own, screaming: "You ******* ruined my wedding day, you *****."
Her vile torrent continued in the busy town centre, leading to the Scotston Place pair's arrest and they spent the first night of married life in separate cells at Arbroath police office.
Depute fiscal Kirsten Letford said Falklands veteran Leslie told one of the officers involved in his arrest: "I'll do time for you, I was in Perth when Perth was Perth, not like Butlins today."
Still dressed in his wedding suit, the 61-year-old groom received a loving wink from his bride as he was led to the cells on remand last month, before 56-year-old Mrs Leslie mouthed an obscenity from the dock over the judge's decision to put her hubby behind bars.
Mr Leslie's lawyer, Nick Markowski said the 61-year-old had asked him to apologise to shop staff and police.
"He has a recollection of whisky being on special offer but little memory of events otherwise," said the solicitor.
"He's a regular customer of Party Time and there have never been any difficulties.
"What he said were the rantings and ravings of a drunken man, there was little substance to them."
Solicitor Nick Whelan, for Mrs Leslie said: "She should have stayed in the taxi but misunderstood the situation and thought her new husband was being wronged."
At Forfar sheriff court on Thursday the couple sat separated by a security guard as they were sentenced, Mr Leslie receiving a two-month jail term and his wife a £200 fine after appearing before Sheriff Euan Edment.
The backdated prison term will mean Leslie will be released in less than a week.
The sheriff told the couple: "I congratulate you on your wedding but I don't congratulate you on what happened thereafter – it was an appalling sequence of events.
Jailing Leslie he said: "I am told you are a nice man when you're sober, and frankly at your age you should know better. You've got a new marriage and I wish you both well in the future."
Outside court Mrs Leslie said she would be counting the days before making a proper start to their marriage.
She said: "I'm happy. I haven't been to see him in Perth but I'll see him on Wednesday when he gets out.
"I thought I would get to give him a kissie up here today but I didn't even get to do that."