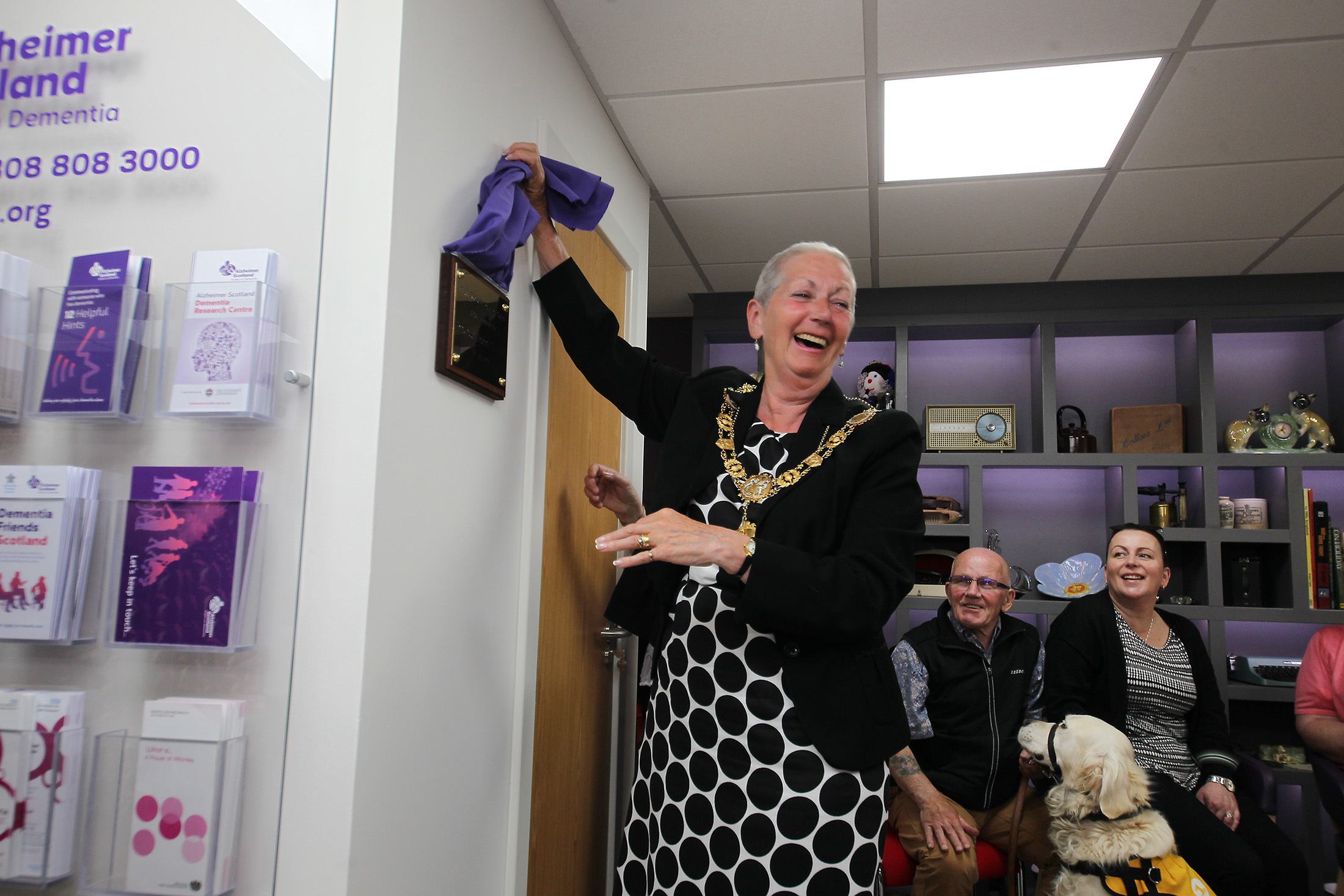 Naming a new football park after the late Angus Provost Helen Oswald would be a fitting tribute to her legacy, Carnoustie community figures have said.
In honour of her work for the local community, Oswald Park was already on the public vote shortlist for the name of Carnoustie Panmure's new park at Shanwell Road.
Described as "the ultimate ambassador for Angus", Mrs Oswald died on Thursday following a dignified battle with terminal cancer which was diagnosed last year.
She first represented the Sidlaw East constituency and then in 2007 became one of the three ward councillors for Carnoustie and District.
David Valentine, owner of Simpsons Golf Shop in Carnoustie, worked with Mrs Oswald in his former role as Angus Council's economic development chief.
He said: "She fought hard for the things she felt mattered and naming the new Park in her memory would certainly be a fitting tribute.
"She never stinted in her support for all things Carnoustie and it was a real privilege to work with her as an ambassador for Carnoustie and Angus".
Peter Burke, who is the chairman of Connecting Carnoustie, which is made up of local business owners, said Mrs Oswald would be well remembered.
He said: "Helen spent a huge amount of time and energy working for the benefit of Carnoustie and it would be a fitting tribute to have the park named after her.
"She will be well remembered as a fighter who always did what she thought best for Carnoustie."
Derek Miller, chair of the Carnoustie Community Development Trust, said he has already cast his vote for Oswald Park.
He said: "Helen was an active and enthusiastic supporter of the Carnoustie Town Charette, the community wide consultation that led to the creation of CCDT as a body aiming to bring the priority projects that the charette identified as important to people in Carnoustie to fruition.
"She was extremely supportive and helpful to us in the formation of the Trust and her committed championing of Carnoustie will be greatly missed.
"She was also an active supporter of work to tackle the scourge of dementia and made Alzheimer Scotland her charity of choice for her term of office as Provost.
"There is a working group which she sponsored which I am sure will continue her work to help Carnoustie gain accreditation as a dementia friendly community. which, when achieved, will be yet another mark of her commitment to her home town."
Mrs Oswald also played a key role in getting Carnoustie's £200,000 skatepark off the ground which has helped reduce anti-social behaviour.
The ambitious Carnoustie project was sparked by a petition from Kieran Bell and Andrew Patterson, who were looking for a place they could ride their BMX bikes following police complaints.
They gained support from Mrs Oswald and an official committee was soon formed.
Project chairman Bob Bell said: "I would certainly support some form of permanent tribute to Helen.
"She truly was an inspiration and support to the youngsters and the adults from the very first day of the campaign."