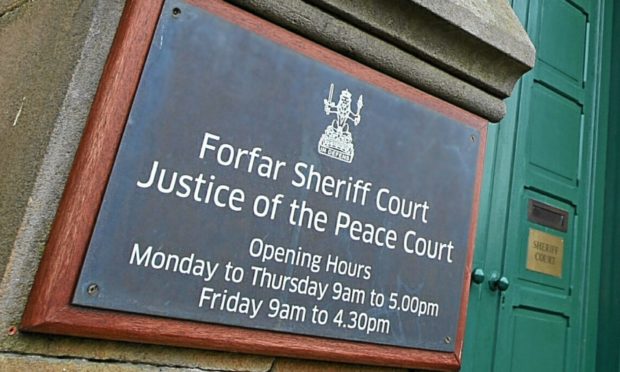 Tayside's community midwifery units will be given life-saving video link technology after the tragic death of a newborn at an Angus facility.
Nevaeh Stewart died soon after she was born in a birthing pool at Montrose Community Midwifery Unit (CMU) in 2012.
Although a postmortem identified her cause of death as hypoxia, or lack of oxygen in the body's tissues, neither this nor an NHS Tayside investigation determined the reason behind a "catastrophic collapse" 90 minutes after her birth.
A fatal accident inquiry at Forfar Sheriff Court heard the health board is bringing video conferencing in to help Ninewells Hospital experts view sick babies at Arbroath and Montrose, with cover also being drafted in to Perth's hospital-based CMU.
Dr Martin Ward Platt, a specialist neonatal consultant at Royal Victoria Hospital in Newcastle, said the telephone contact between Ninewells and Montrose CMU on September 30 would have been aided by such visual diagnosis.
The expert witness said: "If you can imagine someone looking down a video link at Nevaeh at 15 minutes — pale, floppy and unresponsive — a very plausible response to that would be 999. Just do it.
"That baby is sick and it could go badly.
"The response could have been very different to what it was.
"(The report) says telephone contact should be maintained until the video link is established — don't just wait for the Rolls Royce technology, use what you have."
Dr Ward Platt's report for NHS Tayside hypothesised that blood loss in the baby could have caused "compensatory" mechanisms such as drawing fluid into the circulation, to stimulate the baby's breathing and pulse, while creating the baby's "pale" appearance.
He praised the midwifery team at Montrose for their "assiduousness" in Nevaeh's care, but conceded that no one could have known the otherwise healthy baby's pallid appearance hid a root problem.
Dr Ward Platt continued: "In a hospital, within 10 or 15 minutes she'd be in special care. The baby was clearly not right in terms of tone, consciousness and pallor.
"The midwives had quite correctly identified things weren't right, it's just that there's very little to be done but call for help and look for any changes as they wait.
"There was no human factor or human error in the chain of causation that led to Nevaeh's death.
"The reason for Nevaeh's poor condition at birth is a matter of speculation. There is not enough evidence to be definitive."
The inquiry, before Sheriff Pino Di Emidio, continues on Thursday.