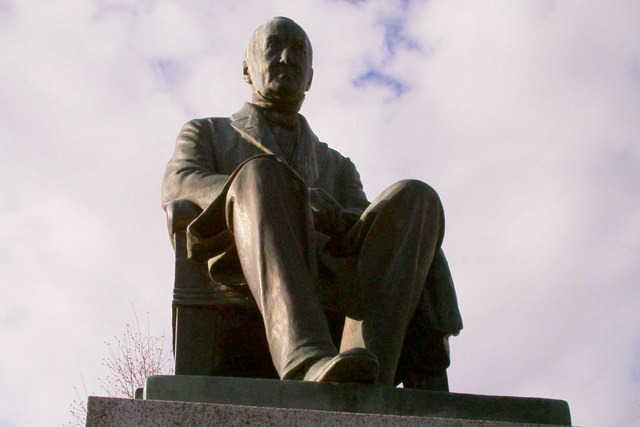 A new home is being sought for a Forfar sweet maker whose confectionery classic was once known around the world.
Peter Reid died penniless in 1897, having given virtually all of his wealth to the town in which he made his name.
New focus is being shone on Forfar's "grand old man'" in a debate over whether a statue to his memory should be moved to a position of greater prominence in the burgh.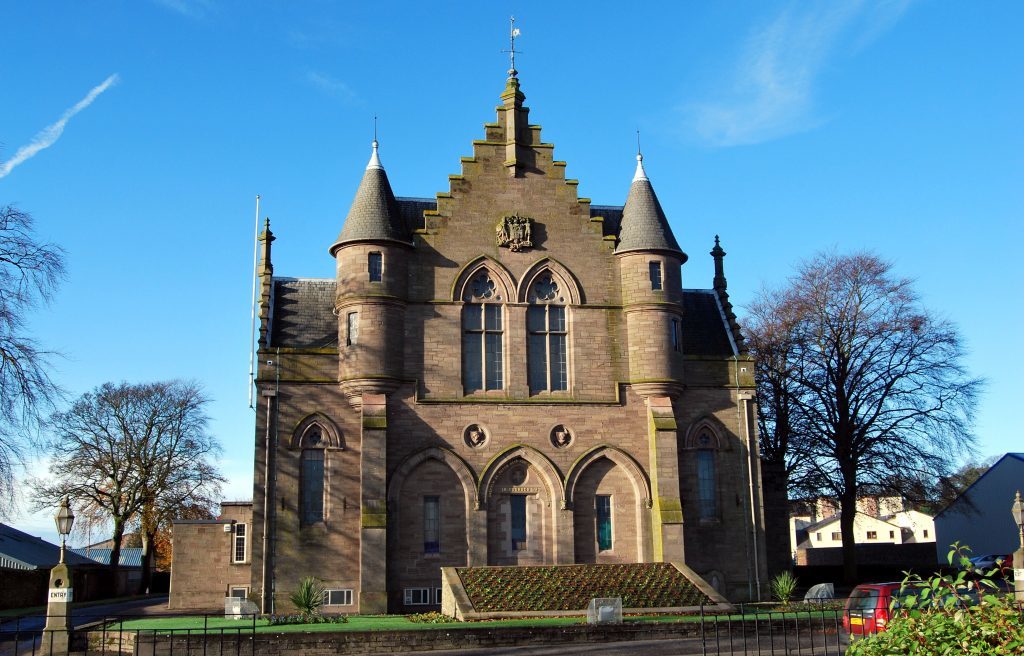 The grocer and confectioner, famed for the sweet treat, Peter Reid Rock or Forfar Rock, is commemorated with a statue in the park which bears his name after he made that his final gift to the community.
But the once-bustling park is seldom seen by visitors and an online debate has triggered support for the former town provost to be moved to another location named in his honour – the Reid Hall.
Forfar councillor Colin Brown said despite stretched local authority finances, he hopes the statue might be given a more visible position if there is enough community backing for the plan.
"Peter Reid isn't seen in the Reid Park and that's a huge shame," said Mr Brown.
"The statue was put up in the right place at the right time, but the park's not what it was, all of the attractions and facilities are gone and I think we can do better to honour this great son of Forfar.
"When you look at the likes of the Bon Scott statue in Kirrie and the huge interest it has created for the town, it's sad that this wonderful man is not seen by more people."
If the statue is eventually moved, it would be Reid's second switch of position in the town.
The monument was originally sited in Castle Street but was moved in the early 1900s after reportedly obstructing traffic in the vicinity of the Royal Hotel stables.
Mr Brown added: "I'd be happy to see Peter Reid come down into the town for people to be able to pass by him and give him the respect he deserves for what he did for Forfar."
"I think it might be a bit difficult to put him right in the town centre, but the front of the Reid Hall could be an ideal place and a lot of people seem to think that's a good idea.
"It would cost quite a bit but, having seen what Kirrie achieved with their statue, if there are enough people with the enthusiasm and drive to make it happen then I think it could be looked at."
A sweet tale
Born in 1803, Reid was the son of an Inverarity wheelwright but followed a different career track when he moved to Forfar and set up a grocer's shop and factory in Castle Street.
He became famed for his rock, which was likened to Edinburgh Rock, but is now only a memory after the recipe was lost.
Reid was anecdotally thrifty and soon built up a fortune before spending the then-staggering sum of £25,000 — around £3 million today — on the town that helped create his wealth.
The 1871 Reid Hall, a convalescent ward at the now long-gone Forfar Infirmary, public seats and public toilets were all given to the burgh – along with the final gift of the 16.5 acre Reid Park, opened in 1896, the year before his death.
Some 10,000 trees and shrubs were planted using more than 60 different varieties with a drinking fountain also erected bearing the Forfar coat of arms on either side.
Forfar's Grand Old Man died in 1897 and was buried with his family at Newmonthill Cemetery.
Peter Reid Rock
One of the songs to survive in Forfar's oral tradition is an air based on US expatriate William Doig Walker's poem of the same name, of which this is an excerpt:
Now gither roun' freends and listen to me,
In Castle Street Forfar there is a wee shop,
Far famed for the ingredient they sell to thee,
The name o' it is Peter Reid Rock.
It's mighty fine rock wi a very fine flavour
Aye in the house I keep a guid stock,
For driving awa the flu or the fever
There's naething can beat Peter Reid Rock.