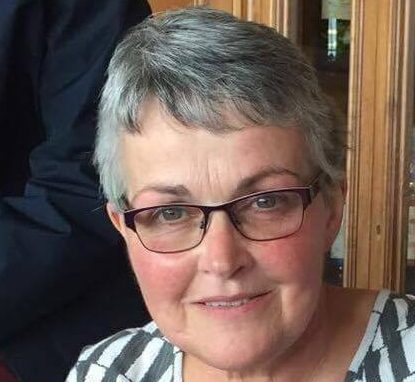 Carnoustie's Citizen of the Year Olive Duncan has lost her battle with illness, aged 59.
Mrs Duncan ran a flower shop in the town for 36 years and was known locally as Olive The Flower Lady.
She supported thousands of people in the community through joyous occasions and sad ones.
Mrs Duncan was awarded Carnoustie's Citizen of the Year accolade in July, which was collected on the night by her husband Stewart as she was unwell.
The Citizen of the Year award was given to her for her "outstanding contribution to life in Carnoustie".
Mrs Duncan was born in Torphins before moving to Carnoustie at a young age and attended Kinloch Primary School and Carnoustie High School.
She married Stewart in 1974 and they had four children, Sarah-Jane, Stewart, Steven and Garry. She is also survived by six grandchildren.
She started Olive's Flower Shop in 1979 in Dundee Street before moving to the High Street.
Her husband said: "She was very popular in the town. Nothing was too much trouble and she had a knack for remembering faces from years back.
"She knew exactly what flowers everybody liked. The shop was her life. I always said it was her hobby as well as her job."
Community council chairman Arliss Rhind said Mrs Duncan was "always smiling, always helpful" and described her as "that ray of sunshine on a cloudy day".
Mr Rhind said she had shown great courage in her battle with illness after being diagnosed with a brain tumour in January 2015.
He said: "It was very sad to hear the news today of Olive's passing.  We knew she was gravely ill but her death has still come as a shock.
"Just a few short weeks ago, Olive was our overwhelming choice to be Carnoustie's Citizen of the Year — an honour that many felt was long overdue.
"She played a huge part in the life of Carnoustie for over 36 years and had the love and respect of everyone."
Carnoustie councillor Brian Boyd added: "Olive was such a kind person, who did so much for so many in Carnoustie.
"A lovely lady who had been involved in so many of my life's journeys from family wedding flowers to funeral flowers for my mum and dad, always done with care, love and compassion. She will be greatly missed."