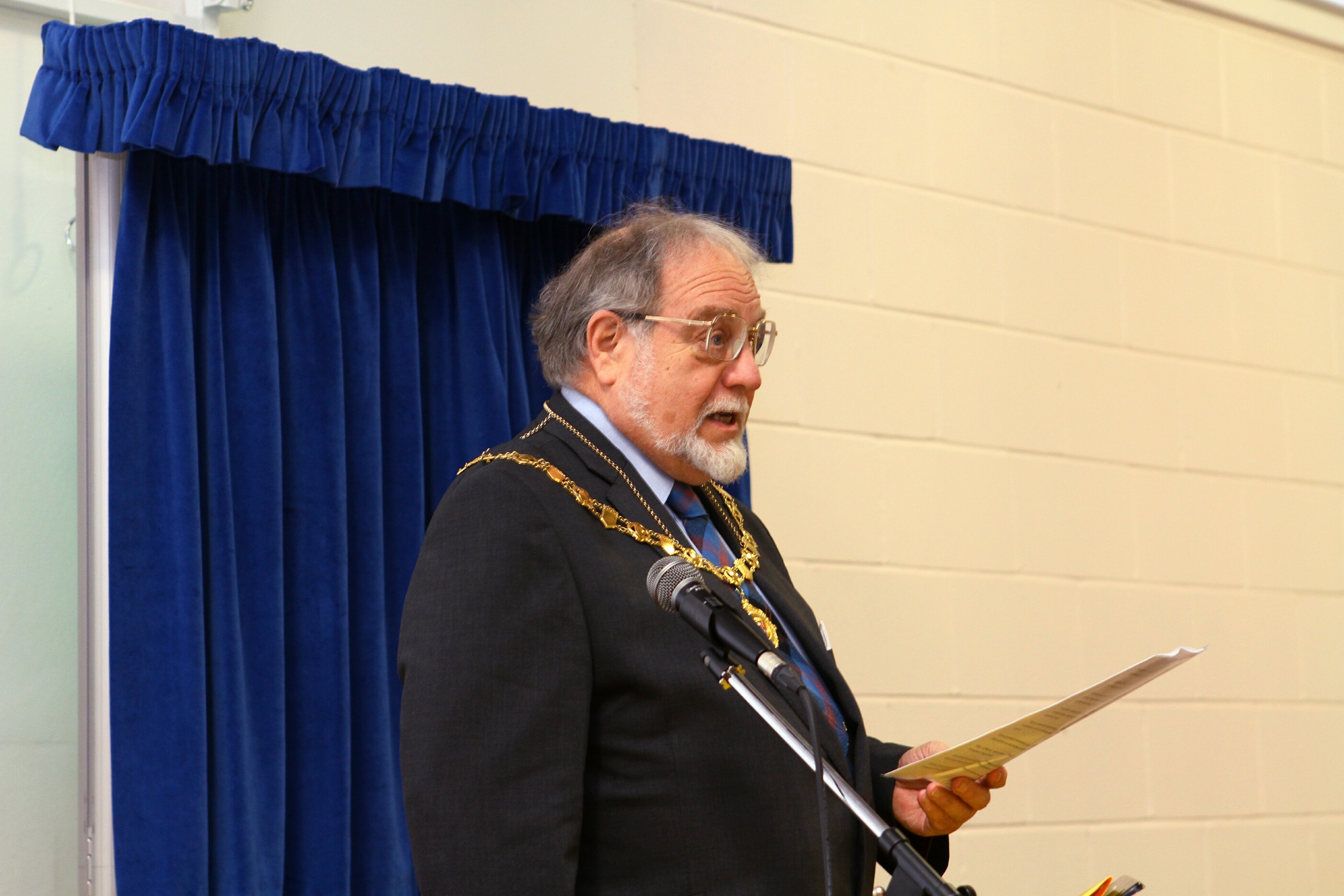 And I heard, as it were, the noise of thunder: 
One of the four beasts saying: "Come and see."
And I saw.
And behold, a white horse.
Heading towards the close of a year which has taken what seems to be a relentless stream of famous names, Angus and the Mearns has not escaped that sorrow and loss.
Last week we said a tragically early farewell to MSP Alex Johnstone, a man large in both stature and reputation.
Many warm, eloquent and richly deserved tributes have been paid from across the political spectrum to the jovial farming loon from the rich landscape of Kincardine.
My colleague Richard Watt admirably summed them up with a description of the north east Conservative politician as an honest and hard-working man with his homeland aye at his heart.
The same sentiment could equally be applied to former Angus Provost Helen Oswald, whose chain of office was placed around the shoulders of Angus Council doyen Alex King following his election to the civic leader's role in the wake of his dedicated Carnoustie colleague's untimely October passing.
Family and friends devastated by the loss of Mr Johnstone and Mrs Oswald can take some comfort that their generosity of character has also provided a legacy to which those planning a path through the corridors of political power at any level would do well to follow.
But as sure as the man comes around, so too does the acrimony, infighting and lunacy of local government.
Barely had the emotion subsided from the placing of the historic gold Angus chain around the neck of the post's ninth incumbent before we descended into desperate, if entirely familiar, territory.
Rancour within ranks which previously seemed united has generated the prospect of the Standards Commission once again being called in to deal with petty squabbles in a county which many outside its boundaries still consider quiet and couthy.
Before more than two decades of SNP hegemony ended in 2007, Angus featured rarely on the caseload of the body which considers the behaviour of our local councillors.
Since then the area has barely been off the Commissioner's desk and that is not something to be proud of.