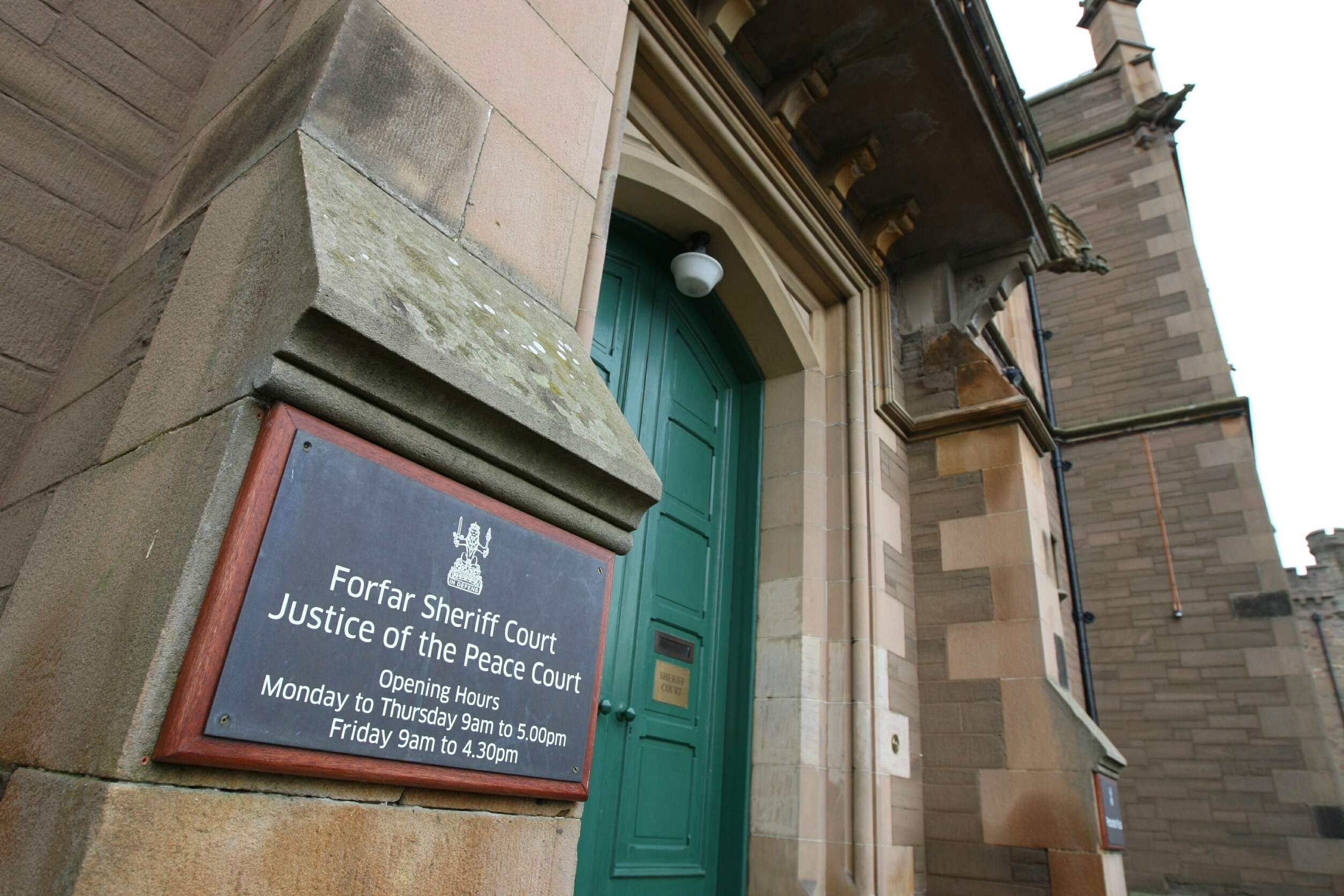 An Angus man with an "appalling record of violence" has been jailed for almost four years after attacking a Montrose man while in possession of a knife.
Kevin Paton appeared from the cells at Forfar Sheriff Court and was sentenced to 47 months for assaulting David Watt to his injury in August, and stealing from a house last year.
The 38-year-old pled guilty to an indictment charge of repeatedly punching and kicking Mr Watt  in Glenesk Avenue on August 22, while he had a knife and while on bail.
The court heard Paton, formerly of Forfar, also admitted stealing a number of domestic items from a house in Bents Road, Montrose, on May 2.
Solicitor Billy Rennie said his client had received a beating following the attack as "summary justice."
"He, as a result of charge one, had been fairly badly assaulted," he said.
"He was asked by a policeman if he wanted it to be reported… there was an element of retribution or summary justice."
Mr Laverty said his client was "ashamed" of stealing from the Montrose house and hoped for a structured sentence in the community.
"He's expressed to me that it's a terrible offence," he added.
"He's the first to acknowledge and be grateful for the opportunity to change his ways on a high-tariff deferred sentence previously.
"Daily life is difficult for him.
"In prison it's structured — even having a meal out for him is a struggle on the outside.
"He recognises the opportunity he's had is maybe the only one he will get at this stage.
"Mr Paton's the first to concede the changes need to start with him."
He was also sentenced over three charges of stealing bags on a train between Arbroath and Montrose on April 29 2015.
Granting a Crown motion for forfeiture of the knife, Sheriff Gregor Murray sentenced Paton to a total of 47 months in custody, backdated to August 23.
He told Paton: "I will restrict myself to saying that I gave you your chance, you did well to begin with, and then you failed in spectacular fashion.
"You've got an appalling record of violence, dishonesty and failure to comply with court orders."