Pop star Olly Murs has made a dream come true for a seven-year-old girl from Angus who is awaiting life-saving surgery.
The kind-hearted singer sent Arbroath girl Ruby Walker a Christmas message after The Courier revealed earlier this month that meeting The X Factor star was top of her bucket list of things to do.
Ruby is awaiting a life-saving double lung transplant to help her overcome the cystic fibrosis which has left her requiring constant oxygen for virtually all of her life.
Mum Diane Boyd revealed last night that she had received the heartfelt video message through the Rays of Sunshine children's charity of which Olly is a patron.
In the video Olly says: "Hi Ruby, It's Olly Murs here. I hear that I was top of your list for a little message so I wanted to say a massive hello to you.
"I hear you're very brave and I'm sending lots of love and kisses to you right now."
Before signing off his message with a kiss, Olly added: "Have a lovely Christmas and I'll see you next year."
Diane said Ruby watched the video for the first time on Sunday night and was "over the moon".
She said: "Rays of Sunshine contacted me on Facebook to say that Olly's management company had been in touch and forwarded on the video.
"She watched it on her iPad and is just over the moon. He's her favourite singer, she thinks he's the best singer in the world and she can't believe that he's sent her a message.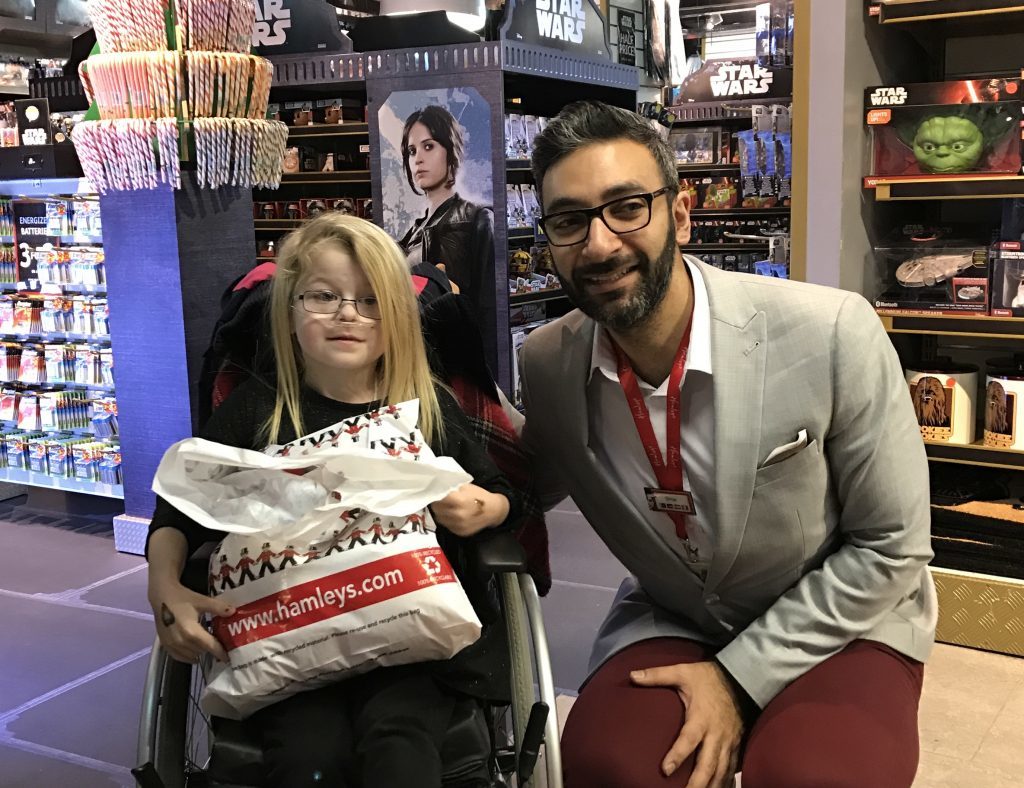 "She also heard what Olly said at the end of the video about meeting her next year and now she's asking when that will be.
"The message has really given her a lift and I just want to thank him so much for doing that for Ruby."
As Ruby's family awaits the call from Newcastle's Freeman Hospital which will trigger the mercy dash when a potential donor is found, the Hayshead Primary pupil composed a list of dreams she wants to come true.
As well as meeting Olly, she also wanted to be a queen for a day, go to Hamleys toy shop, hold a monkey as a zoo keeper and become famous in the countdown to the major op.
Diane also revealed that Ruby had visted Hamleys last Monday.
"She was invited into the shop before it opened," Diane added.
"It was really nice. They gave her a goody bag with a teddy bear and then she got to open the shop."