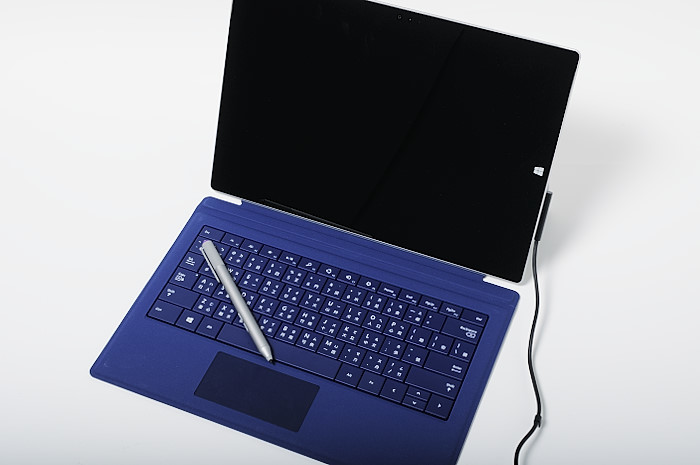 Angus councillors could be given tablet computers costing £1,000 each in a bid to reduce the council's carbon footprint.
At present it costs the council around £7,000 a year to print and distribute committee papers to councillors.
However, officers are now proposing spending more than £40,000 over the next five years for the elected members to go paperless.
In February last year six councillors took part in a trial which involved them accessing committee papers electronically. It found they could conduct most council business without the need for paper copies.
Officers are now recommending the move to paperless meetings starting after the council elections in May.
They have identified the Surface Pro computer – a laptop/tablet hybrid – as the best option for this as it can be configured by the council's IT team to be compliant with Public Safety Network (PSN) requirements.
Providing each of the 28 councillors with a machine built to the PSN requirements would cost £28,000.
In addition they are recommending spending a further £10,000 on a five year licence for the software Drawboard, which would allow them to highlight and annotate their papers on the computer.
The move would also require Town and County Hall in Forfar to be fitted out with additional plug sockets and wifi boosters, which would cost a further £6,000.
The councillors would also receive training on how to work the laptops.
A meeting of Angus Council will decide on Thursday whether to proceed with the outlay, which is described as demonstrating the council's commitment to reducing its carbon footprint.
In the report to councillors by Elaine Whittet of the Chief Executive's Office states: "Currently elected members receive a courier delivery twice a week with their committee papers.
"Around £7,000 per annum is spent on providing papers to elected members and the associated courier delivery service to members.
"In order to modernise the committee process and reduce the council's carbon footprint, it is proposed that in May 2017, all 28 elected members will be provided with a Surface Pro to carry out their role in a digital manner enabling them to work in a paper free environment from the start of their term of office.
"The Surface Pros used in the pilot will be redeployed to Committee Services to ensure that they are working the same tools as members at meetings and can assist if issues arise."
She added: "Over the upcoming five-year term of office the total cost is an estimated £44,000 including the purchase and one-off works costs.
"This five year cost would likely exceed the cost of current arrangements over the same period but members will wish to bear in mind the non-financial benefits associated with this proposal in terms of new ways of working and reduction in the council's carbon footprint.
"A move to paperless processes demonstrates our commitment to a reduction in our carbon footprint. There will be less paper produced and significantly less transportation emissions."