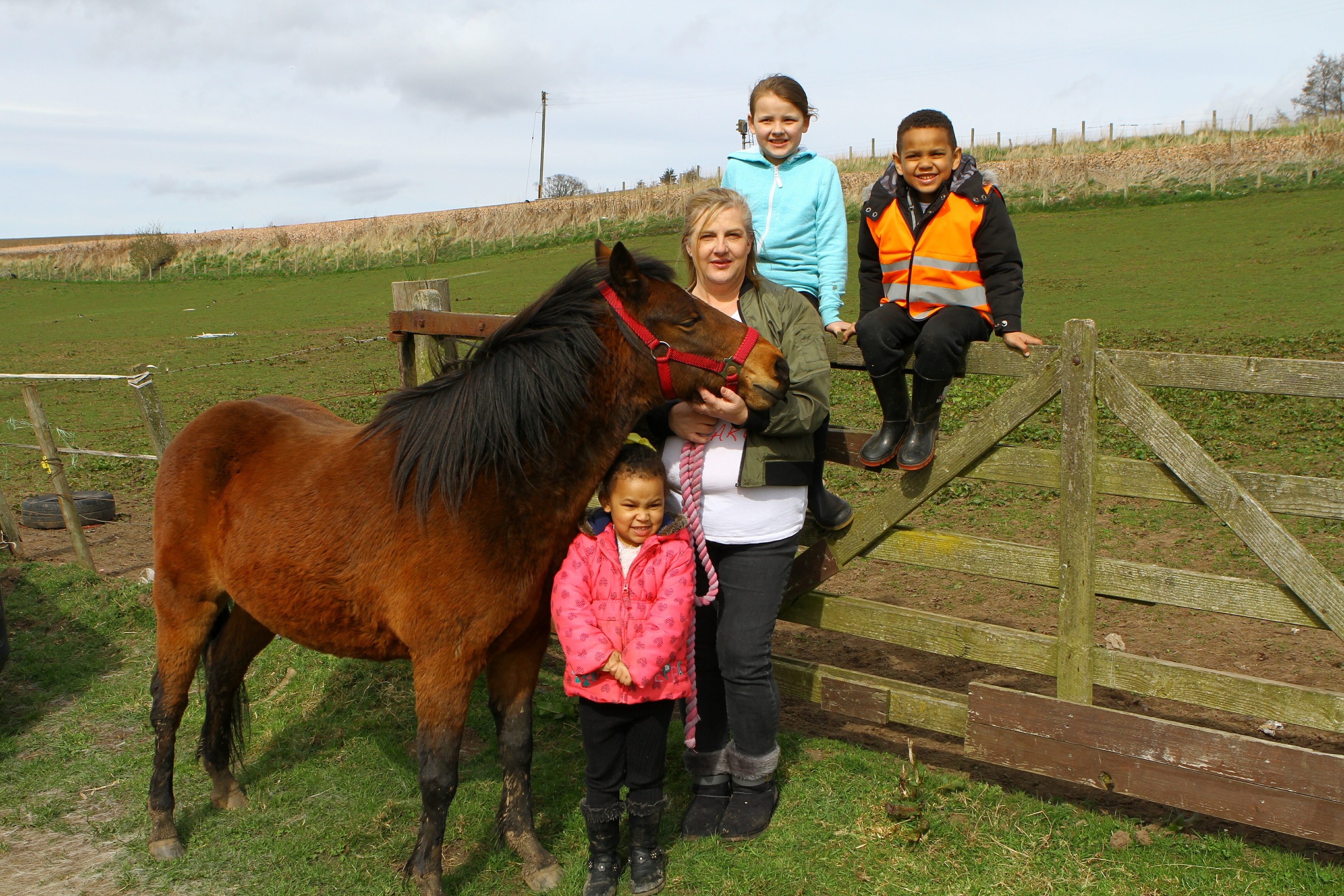 Police are appealing for information after two teenage girls were found riding horses bareback in a field in Angus without the owner's permission.
Wendy Robb, from Arbroath, who owns the field near St Vigeans said the girls — who weren't wearing helmets — could have been seriously hurt.
Her husband Gordon attended at the field on Monday night at around 5.30pm to tend to the horses when he spotted the young teenage girls on the animals.
When he approached the youngsters, they immediately ran away toward a local nature trail.
Wendy said that one of the horses involved was too young to be ridden and could have been injured.
She said: "In the field I have five horses and my friend has five horses.
"They were both on my friend's horses — one of which is 15 hands high, a big horse. The girl was holding on to its mane.
"Anything could have happened. That horse could have kicked her or she could have fallen off and really hurt herself. The outcome could be deadly
"The other horse was just aged two and a half and it's not ready to be ridden at all. Nobody should be on that horse's back at that age. He could have been damaged.
"I'm now worried that they might have been on our horses at other times as well. I'm now panicking about that.
"My friend, who is from Carnoustie, is absolutely raging about what happened."
A road alongside the field is currently closed for maintenance work, which has reduced the chances that the girls would have been seen.
Wendy is encouraging parents in the area to check what their children are up to at nights.
"My husband knew immediately that something wasn't right," she added.
"There were no other cars about and the girls weren't wearing helmets.
"He asked them if they were meant to be there. They immediately ran away toward the nature trail.
"He said they were about 13 or 14 years old."
The incident was reported to Police Scotland who are now appealing for witnesses to come forward.
A police spokesman said: "We received a report at 9.30pm on Monday about two teenage girls riding two horses.
"We would appeal for anybody with any information to contact police on 101 quoting reference 4231."