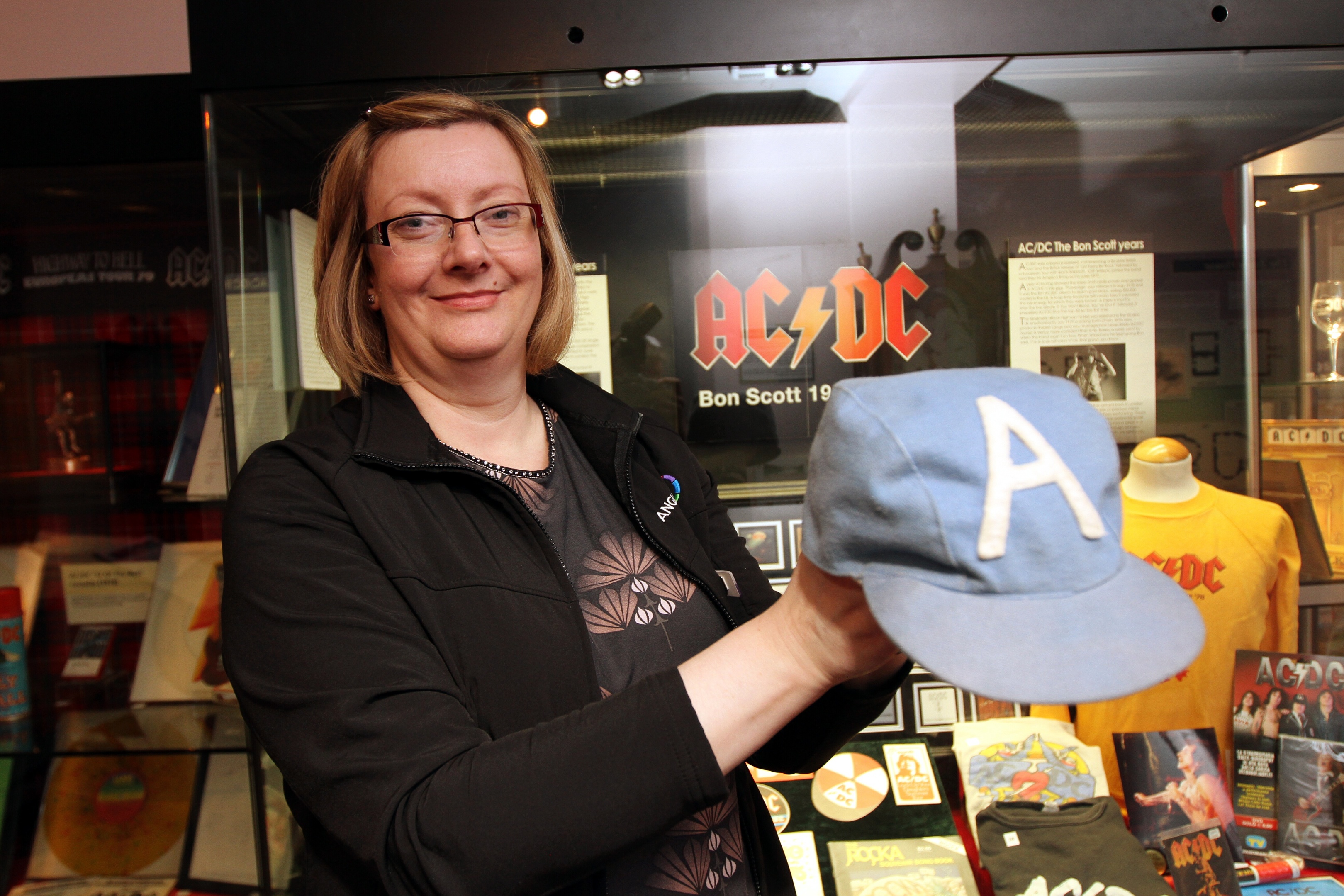 Unseen memorabilia associated with a late Angus rock icon has gone on display.
Thousands of AC/DC fans are about to converge on Kirriemuir for the 11th International Bon Scott music festival this weekend.
Ronald Belford "Bon" Scott went down in history as the definitive rock frontman during six years with the Australian outfit, before his tragic death aged 33.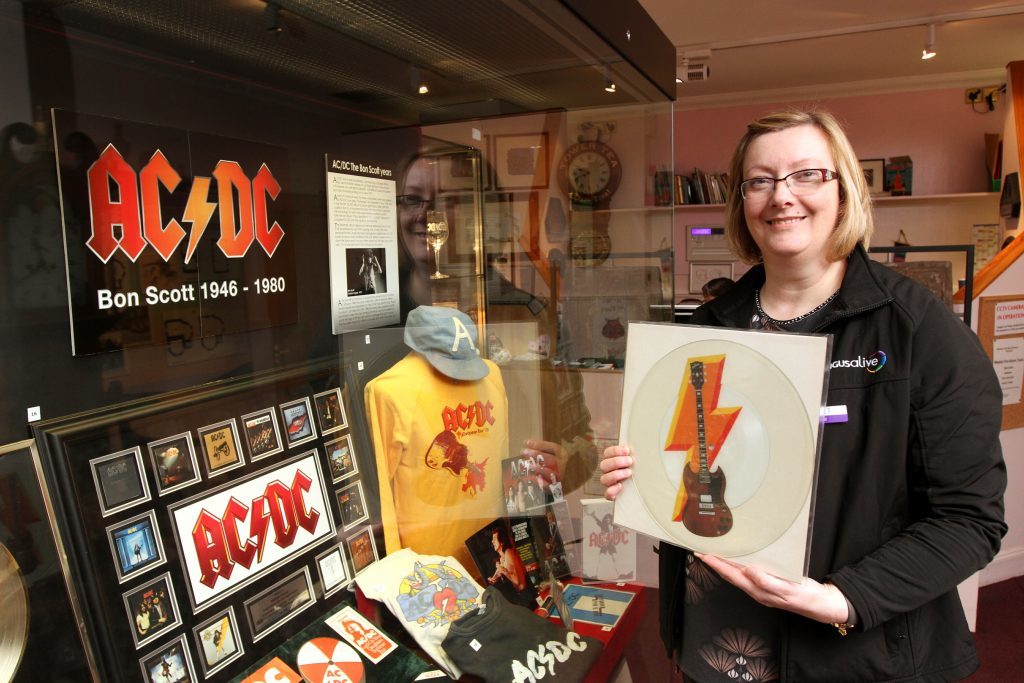 His early years were spent in Kirriemuir and BonFest has grown up around the massive cult following of his personality and the band.
Ahead of the event, the town centre Gateway to the Glens museum has been loaned a host of items that will have fans of the band and the man remembering halcyon days.
The artefacts are on loan from Neil McDonald, who will be chatting to visitors at the museum during the festival weekend, which is run by community group DD8 Music.
"Amongst the items being displayed this year are two official record awards presented to Malcolm Young; an Angus Young owned cap, worn on the 1976 Lock Up Your Daughters UK Tour; and various framed original, and extremely rare, concert posters from the 1970s," said Mr McDonald.
"These are just a few of the new items which have never been on display in Kirriemuir before."
Museum officer Rachel Jackson said: "Bon Scott is an example of the wealth and diversity of the burgh's talent and Kirriemuir Gateway to the Glens Museum is pleased to be once again exhibiting a large display of rare AC/DC memorabilia.
"There have been numerous famous men and women associated with Kirriemuir, and the town has been the birthplace or home of many celebrated artists, in particular writers and musicians, and this is a tradition which continues to this day.
"However, few are as well known throughout the world as Bon. What is not as obvious is that his interest in music could be said to reach back to his birthplace and his father's involvement in traditional music in the town."
Bon was born at the Fyfe Jamieson maternity hospital in Forfar on July 9 1946 and his family lived in Kirriemuir, where father Charles Scott worked in the family bakery in Bank Street.
In 1952, when Ronald was six years old the family immigrated to Australia where Bon, as he was soon nicknamed, grew up.
He first joined pop-rock band The Spektors, and later played with The Valentines, but it was with a young rock band from Sydney led by two fellow Scots, Angus and Malcolm Young, that he found fame.
The display can be viewed during the museums opening hours of 10am to 5pm, Tuesday to Saturday, with extended opening during Bonfest weekend.
A forthcoming biography by Jesse Fink claims to solve the mystery of how the singer died in 1980 and Mr McDonald said it "will be eagerly awaited and should be an extremely interesting read for music fans".
Mr McDonald, who is originally from Glasgow, has been a fan of the Forfar-born rocker since the 1970s and first met him at Glasgow Apollo in 1978 before a concert.
He was carrying the last tour programme when Scott drew up in a car and agreed to sign it before taking him inside to get the rest of the band to sign it as well.
He met Bon Scott three times before he died.